Have you visited Tokyo yet? There are so many suburbs to go to, each so unique and full of character. You can easily spend one day for each Tokyo suburb – and still come back the next day (for some)!
If you're thinking of visiting Tokyo in the near future, here are some suburbs you might consider going – and 10 things you can do while you're there…
Harajuku
Known as the place for Tokyo's youth culture and fashion, Harajuku has plenty of clothing and accessories shops along Takeshita-dori to suit the young and the daring. And a walk around Yoyogi Park will be totes fun too.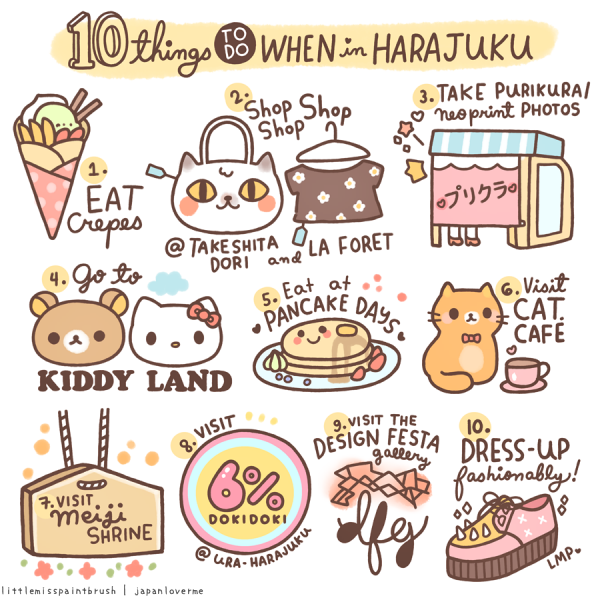 Shibuya
Shibuya is not all about Hachiko and the Shibuya crossing, although that's probably the most intersection in the world. There are plenty of shops and cafes for you to visit to make your day in Shibuya a memorable one…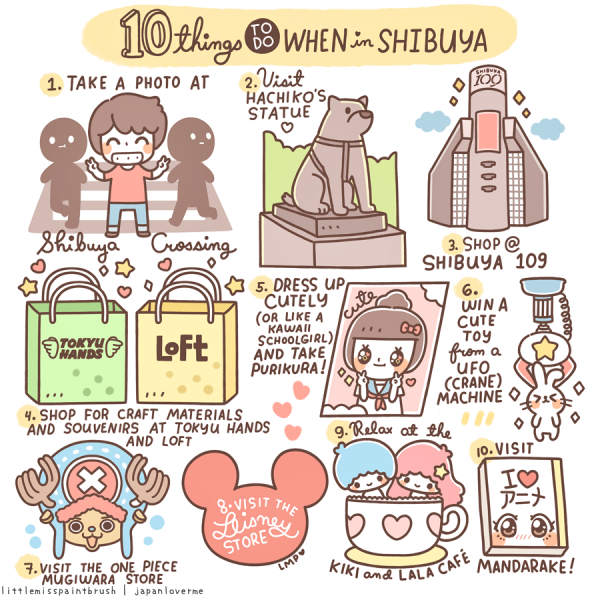 Roppongi
Known for its nightlife and art museums, Roppongi is the place to go to when you want to feel cultured or have a good time. And that view of Tokyo Tower at sunset? It's worth it.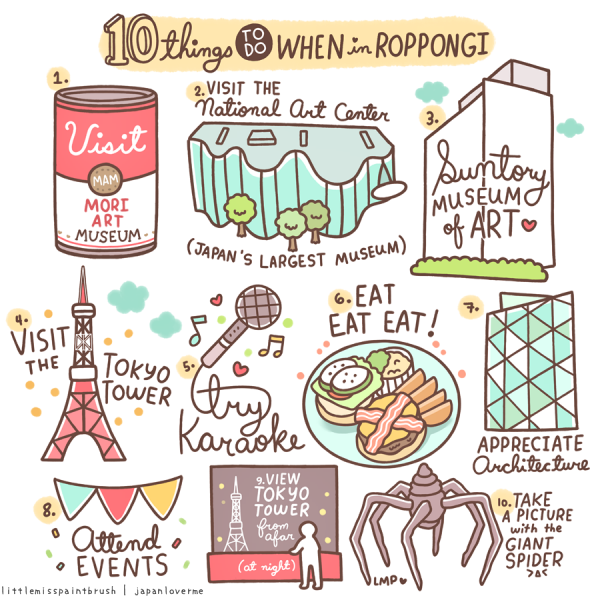 Akihabara
If your vices are a mix of gadgets, otaku geeky anime stuff, or cute girls in maid uniforms, then I think Akihabara is for you. I personally love this place – and Donki is worth visiting even if you're not an AKB48 fan.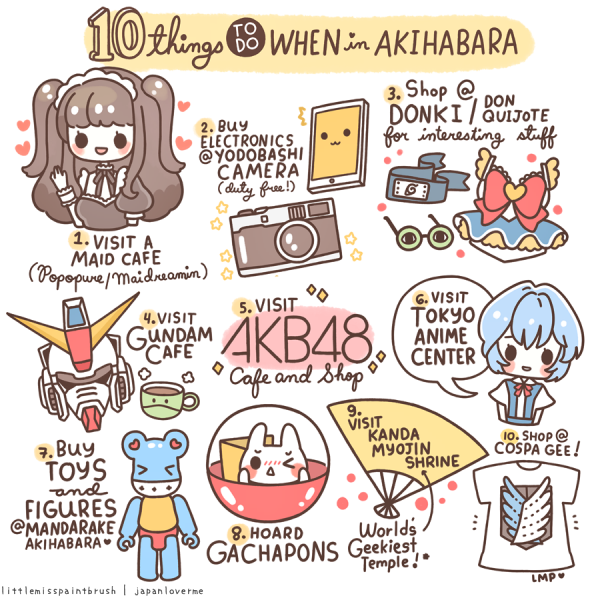 Shimokitazawa
This is the one place that I've been wanting to visit, but didn't end up doing (so far). Shimokita, as its famously known, is where you'll find young Japanese hipsters with its quirky cafes and vintage shops.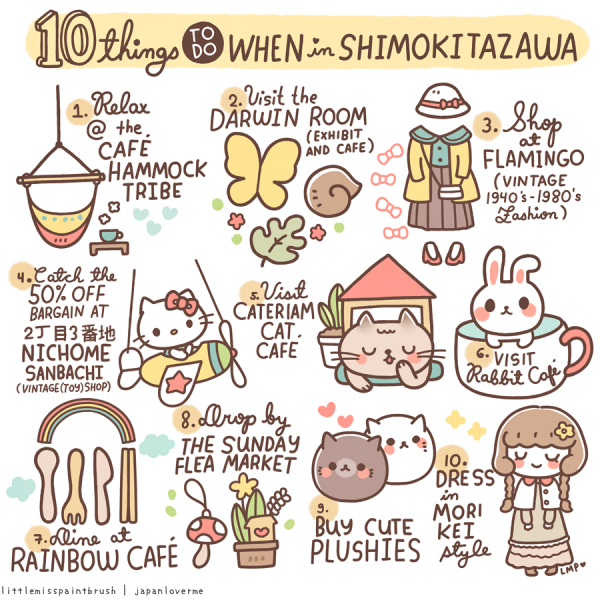 And there you go, 5 Tokyo suburbs and all the awesome things to explore in each.
These illustrations are the artworks of ChiChi the Little Miss Paintbrush for JapanLover.Me, a website dedicated to the cute, cool and otaku Japan lovers. She has also listed some fun things to do when around other places in Japan, so check out the full post.
Where is your favourite Tokyo suburb? And what are some of your favourite things to do when in Tokyo? Comment below!