With less than 2 weeks in Japan, we stayed in Tokyo most of the time. However, we did have a really awesome short trip to Hakone and Kyoto too. And so on day 5, we spent some time in Kyoto before heading back to Tokyo. Hope this helps your future Japan trip, travelbugs!
Day 5: Kyoto
I love markets. They are colourful, filled with little trinkets that are useless but are so photogenic and usually, there are heaps of food to try! So on our second (and last) day in Kyoto, we visited the Nishiki Market not too far from our hotel.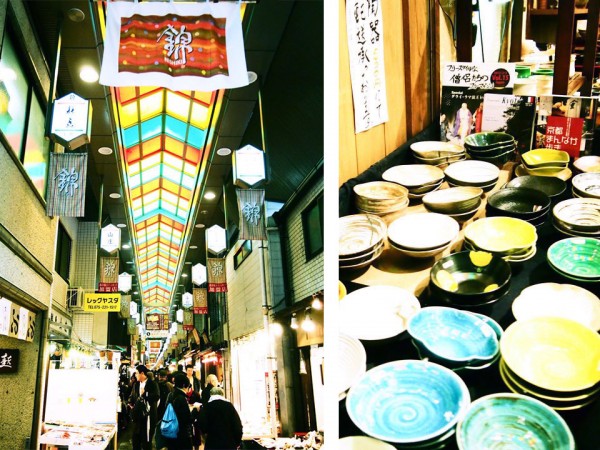 Look at all these good lookin' food (yes, food can be good looking too!) We walked past a katsu shop that sells, wait for it: chocolate katsu! Yup. Chocolate with crunchy breadcrumbs on the outside. The best breakfast ever. I regretted not buying more. Even now. LOL.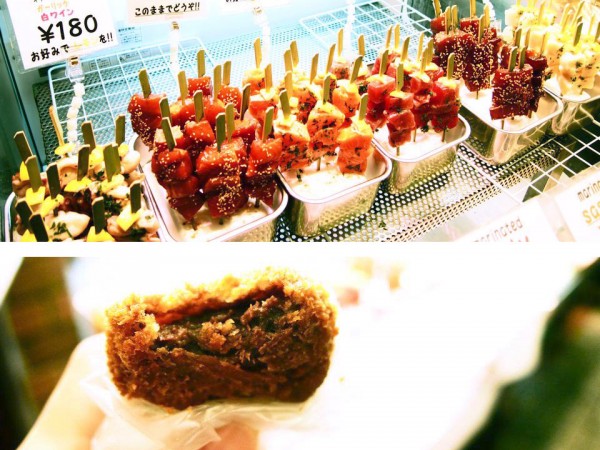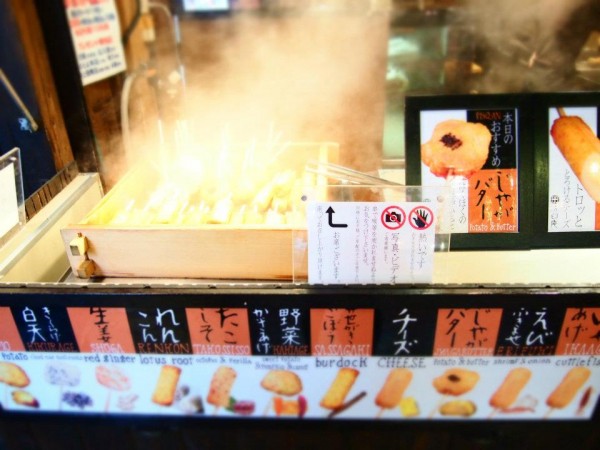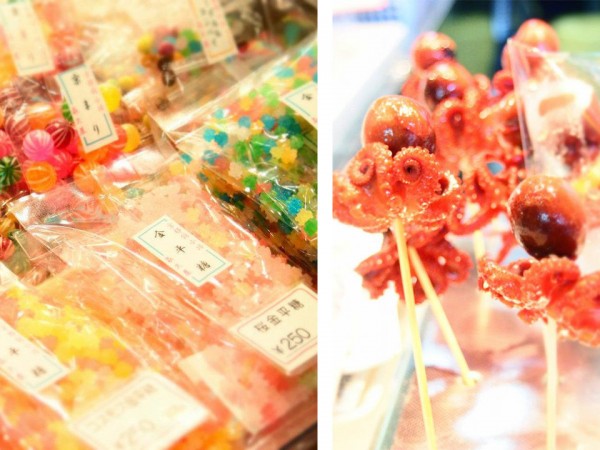 But yeah, that was breakfast, and 10 minutes later it was lunch. That's how we roll. There were a few choices there, but we opted for a Japanese style Western fast food, if that even makes sense. Burgers and pastas – Asianified. The pasta dish that I chose was alright, I guess! Ha. I'd say, every tourist should give it a try, but I wouldn't say it was to die for.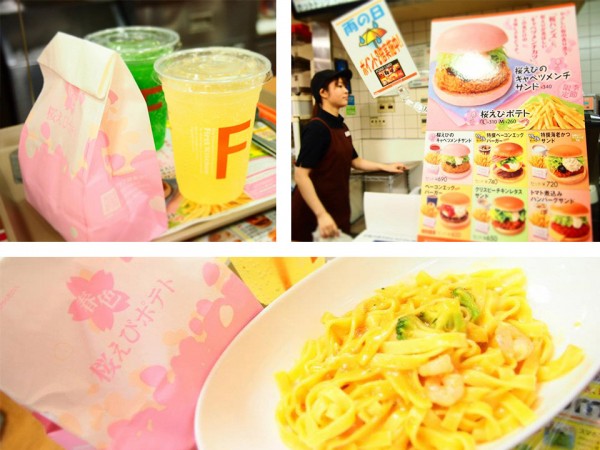 Once our tummies were filled, we were ready to venture some more. Pachinko and claw machines are everywhere in Japan! Here's proof: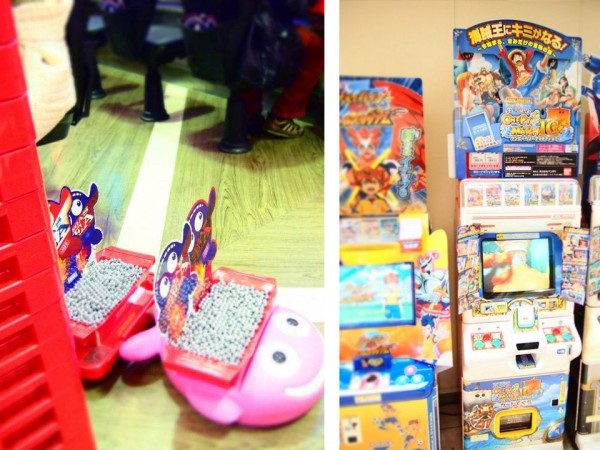 Oh and it was St Patrick's Day that day! Yup. 17 March. Also known as: Julie's birthday!!! Woohoo! Yep. My birthday coincided with the booze-induced Irish leprechauns day each year. Or to best put it: many people all over the world celebrate my birthday with me every single year. A pretty good feeling! And the Japanese were in on the action too!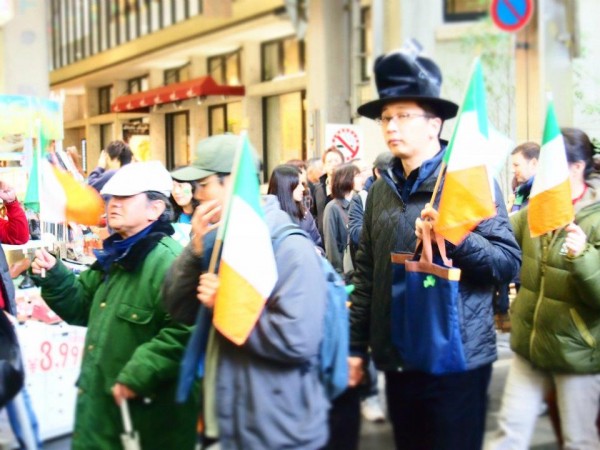 We also walked past a shrine right in the middle of the city! Nishiki Tenmangu Shrine, it's called. How very pretty!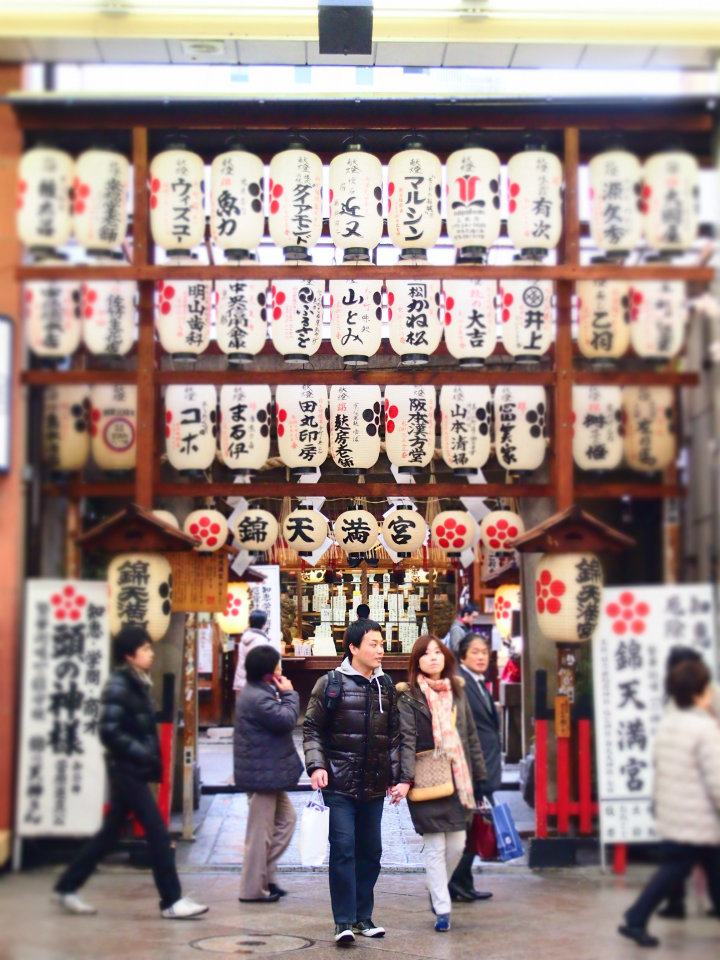 All in all, a walk along Nishiki Market on any given day would be highly recommended by me! Spend an hour or two just roaming around the shops. I'd definitely visit again the next time and maybe try even more food (and more servings of the choco katsu). If you're not big on food… Are you serious?! Nah kidding. What I'm meant to say is: there are heaps of other things to look at along the market. And plenty of people-watching action to be had.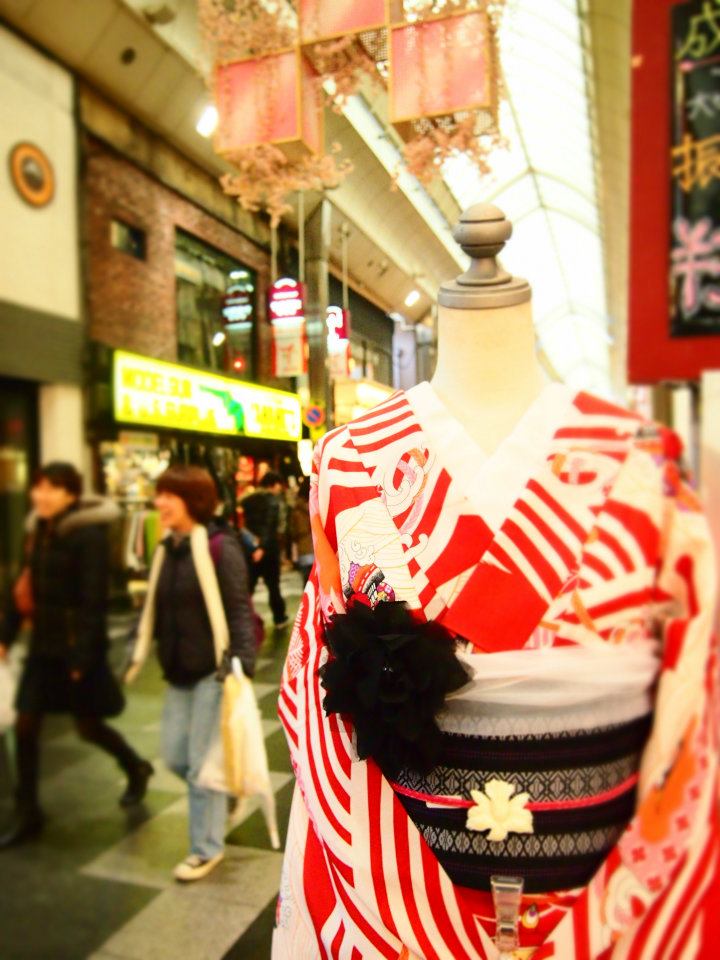 I sadly bid Nishiki Market and Kyoto goodbye as we had to head back to Tokyo on the shinkansen… One of the things that we got addicted to on our trip was the fun draw game app "Draw Something". Yep, at least that made our shinkansen rides more entertaining! LOL. Although, we always had to fight for who got to play first. Ah, the start of a long and happy marriage life?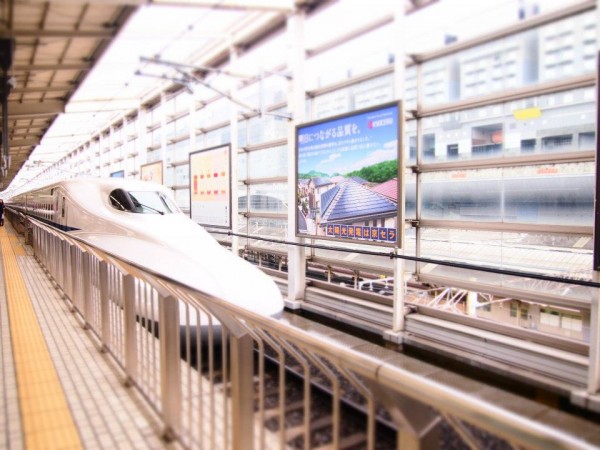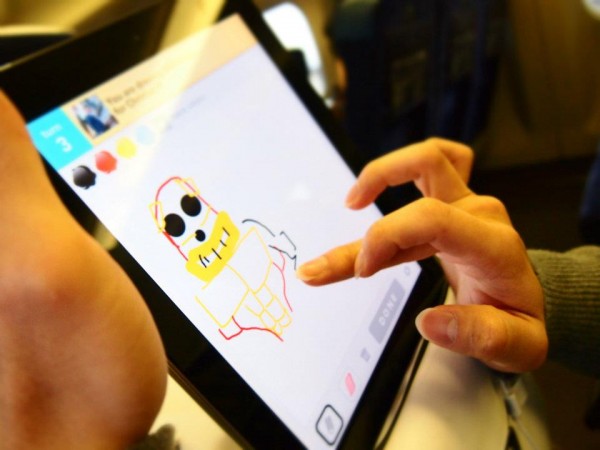 We arrived back at Tokyo Station and took our luggages from our previous hotel. For the next six days, we settled in at Hotel Sunroute Plaza Shinjuku. We really recommend this place to all the tourists going to Tokyo. It's not the cheapest, but it's a very decent priced business hotel close to Shinjuku Station. The proximity to a main station is very crucial for us, because we don't want to waste time just walking to and from our hotel.
And because we were on our honeymoon, we got this little message when we arrived in our room: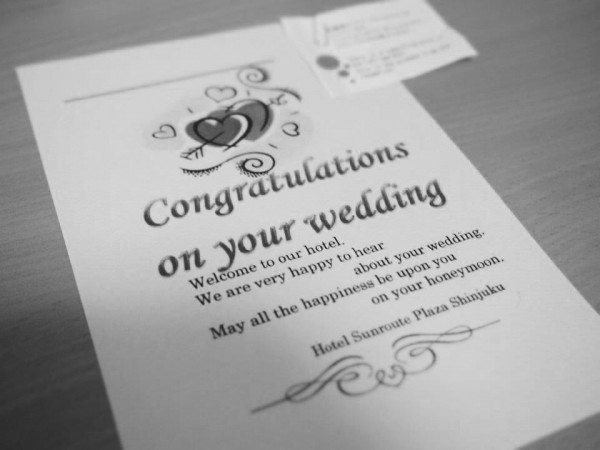 Day 5: Tokyo
Because this was our rest day, we walked to a nearby Japanese style fast food establishment (most likely Yoshinoya, can anybody confirm?) for our dinner. Cheap. Fast. Good. Who says you can't get all three? ;)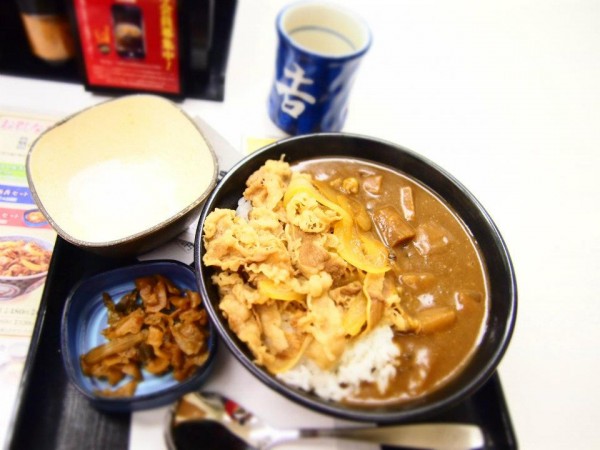 After our meal, we walked around the Shinjuku area for quite a bit. And finally, we settled at a dessert and ice cream shop for a quick celebratory birthday cake to end the day… Happy 28th birthday to me! :) That seemed like such a long time ago.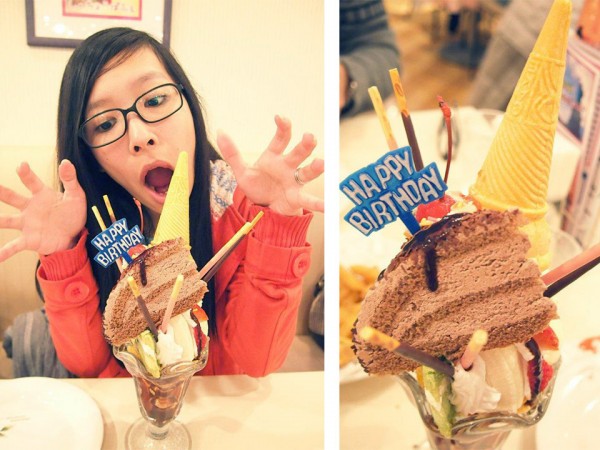 Another good "rest day" completed with some walking and a whole lot of celebrating!
---
Note on the type of travellers we are: The hubby loves to just walk around and immerse himself into the culture, getting lost in the process and tasting local foods. I, on the other hand, love photography and I love people watching. Oh and I'm a keen observer of all things kawaii. We both appreciate the beauty of nature, but are more the type who love big cities and the hustle bustle. Castles and temples won't make us go WOW! as much as Kit Kat in different flavours.
---
The rest of the days of our March 2012 Japan trip:
Have you celebrated your birthday while travelling abroad? What did you do to make your day extra special?