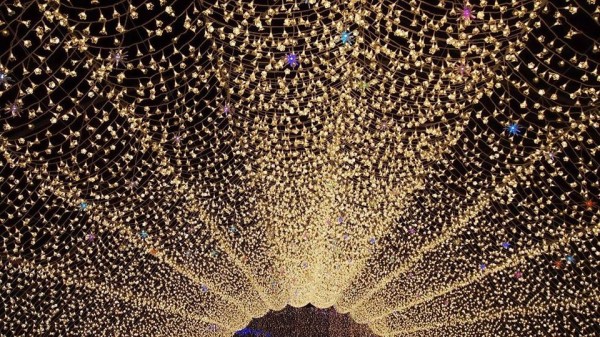 We just came back from a 3.5 weeks trip to Japan, our second trip to the land of the rising sun in the past 2 years. Yes, we loved it the first time around and decided to go a little bit longer this time. And I have a feeling that we will be back again, some time soon.
Meanwhile, some people have asked me about planning for this trip so I decided to write a lengthy blog post to go through every single detail with you. Sharing is caring, right? Only read this if you're interested to go to Japan one day, pretty much. If you expect photos of Japan or posts about the awesome places we went to, please be patient! ;)
Budget & reality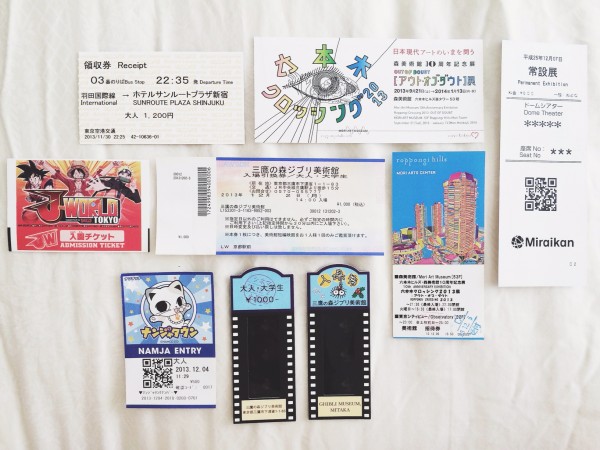 I budgeted for AU$10000 for 2 people for our one month trip to Japan & HK (3 days stopover on the way back). This includes everything from plane tickets to hotels to entrance fees to food. Here's the run-down of my budget:
Plane tickets: $1500 x 2 = $3000
Hotel = $100 x 26 = $2600
Rail pass 7 days = $294 per person = $588
Pocket wifi = $118
Entrance, travel = $400 per person = $800
Food = $15 pp, 3 meals a day, 26 days = $2340
Shopping = what's left = $554
The airfares, rail passes, pocket wifi and most hotel bookings are expenses paid before our trip and therefore the calculation was pretty much spot on. The entrance tickets and travel expenses can be guesstimated. However, it was a little bit more difficult to do budgeting for food and shopping. And frankly speaking, I underestimated us foodies. We had more than 3 meals a day if you count all the desserts and snacking along the way. We had some cheap meals and some rather expensive meals, and then we had AU$200 lunch thanks to the hubby's choice of super premium Kobe beef. And, shopping turned out to be quite fun! ;)
So how much did we spend? Let's just say, we could (almost) do AU$10000 for everything but shopping.
Instead of AU$10000, we spent close to AU$12000 for 2 people, i.e. AU$6000 per person for a one month trip to Japan and HK. I think it's still pretty well done. Mind you, we chose mostly business hotels in good locations instead of backpackers style hostels, which definitely increased the price but that's how we travel. We chose to be on holiday mood, meaning that we ate whenever we felt like it, checking out prices but not restricting ourselves to some expensive over-the-top local specialties. And we shopped in cheaper fast retail chains, like Uniqlo, Forever 21, GU, and the likes, but we shopped to our hearts' content. The biggest saving we did was probably to book our accommodations early (and to continually check for the best rates).
Things to note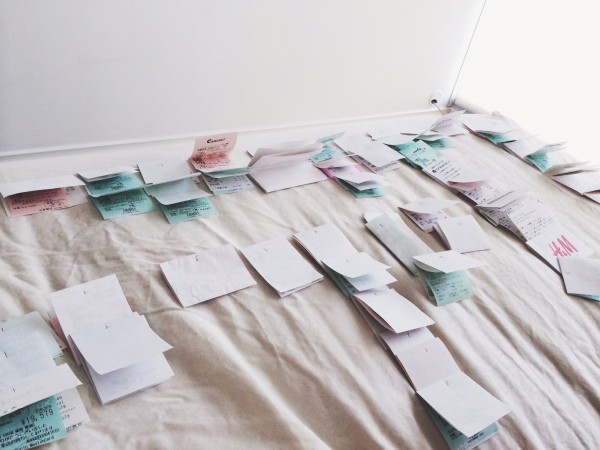 Below are some of my personal recommendations and tips. They might not be the best option for you, so feel free to not follow religiously. At the end of the day, do your own research – it's more fun that way anyway! But yup, these are the list of things I get asked for when I returned from my trip, so hopefully they will help you in planning your next Japan trip:
Money & cards

Cash or credit card? I'd have to say, most places in Tokyo accept credit card (Visa/Mastercard). However, as you visit the smaller towns or markets and festivals, you will find that you do need cash.
For credit card, I went with 28 Degrees Mastercard by GE Money, because (a) they have no international transaction fees, (b) no currency conversion fees, and (c) there's no annual fee ever, so you can just keep it for travel only! Up until the end of 2013, if you add your own money into the account before you leave, you can freely take some cash out from ATMs in post offices around Japan, without paying any fee. I've heard that they might be changing their policies on this soon, so please do check again. Before your departure, do give them a courtesy call to let them know of your travel plans, just in case they block your card for suspicious transactions!
We also had some US dollars and exchanged some whilst in Tokyo. Mind you, Australian dollars aren't as desirable as US dollars therefore the rates also suffer.
Try to look for a credit card that provides you free travel insurance when you purchase your travel expenses with it. Use it to book your airfare tickets or hotels. Mine includes free travel insurance for the spouse also.
Pocket Wi-fi
Some people might say you don't need internet while travelling. That is up to you. But as for me, I can say that it helps make our trip much better. I chose, for the second time, to go with Global Advanced Communications because of their reliability the first time around and also the endless positive comments online from other users. I found that other companies may offer cheaper rate, depending on your duration of stay. So please do your research beforehand to find the cheapest (and most reliable). But I do recommend going with GAC if you want a painless experience because (a) they allow you to use the wifi as soon as you receive it until midday after the end of your lease, and (b) they provide free delivery and return envelope so you can just chuck the wifi in and ask your hotel to send it off on your behalf. Do try to book early.
Japan Rail Pass
There are plenty of places offering a slight discount, so it really depends where you are purchasing the rail pass from. I decided to go with H.I.S. Japan Travel because they have an office in Melbourne city and they are a well-known Japanese travel company (actually, I only found out about this when I reached Japan and saw all the H.I.S. signs everywhere we go)…
Hotel bookings
When it comes to hotel bookings, always shop around. The hotel website might not be the cheapest and the one booking website you always go to might not be either. Here's my method (and yes, I went a bit crazy in making sure that I got the best price, so you don't have to do everything that I did)…
Check HotelsCombined and TripAdvisor (or other similar websites) to find the cheapest rate from various hotel booking websites,
Keep in mind that the prices shown will not include discount codes that are usually readily available online (just search),
Ensure that the booking can be cancelled anytime before your stay, just in case you found a better price, or
Go with Hotels.com – I went with them for most of my bookings – because they have price match guarantee on most bookings, so you can always email them the price difference that you find from another booking website or even from their own website (prices change depending on the currency exchange and other specials), and
Get rebates on the hotel prices you booked! For me, in Australia, I chose BucksBack. Register and make sure that you click through the hotel links from their website! They provide rebates for Hotels.com among others. Note: BucksBack is no longer available, nowadays I use CashRewards.
Reservations
I tried to reserve as many things as I could. Restaurants, attractions, etc. If their website is in Japanese only, then Google translate it and find their contact form or email address. For some things, you can actually ask your hotels for available discounts, etc. For example, the Kaiyukan (Osaka Aquarium) had a special discount price when bought from our hotel. Similarly, tickets for the robot restaurant at Kabuki-cho, Shinjuku (Tokyo) supposedly can be bought for 50% off; we didn't go to this so can't vouch for that.

Planning itinerary
It might be scary to plan for a trip all by yourself. The old way of doing things might be to visit a travel agent and ask them to handle most things (you can go all crazy and just book tours or just mildly ask for advice). These days though, I prefer to seek help on the internet in the comfort of my own home (or on-the-go on my mobile, seriously, I love technology). There are hundreds and thousands of people who have been to Japan and are willing to share their tips and secrets with you. I'm talking about Japan travel blogs and also friendly forum goers. Read and ask. Read more and ask more. They are your best travel guide! Here are the ones I highly recommend you read and devour:
TripAdvisor is a great place to find hotel and restaurant ratings. Their Japan forum is reasonably active, the people are friendly (mostly).
Japan Guide is a Japan specific website with info on places and attractions around Japan. They also have a forum with plenty of info.
Google is your friend. Find blogs that you love by searching for a specific Japan detail that you would like to know. Search for images of places you'd like to visit to get a glimpse.
Apps
Here are some apps that I personally used for this particular trip. To be honest, the itinerary planning side of things, I find, isn't perfect yet…
The itinerary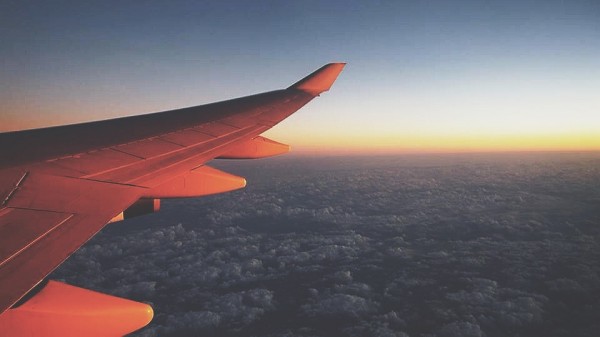 I will be blogging this Japan trip shortly. So for now, let's just break it down into 3 simple parts:
The first 10 days: Tokyo & surrounding (Yokohama, Kawagoe, Chichibu)
The next 7 days: Nagoya, Takayama, Shirakawa-go, Kyoto, Kobe, Nara
The last 5 days: Osaka area
Now, many people will probably tell you to not spend 10 days in Tokyo and they may be correct. Everyone is different and the way we travel are too. The hubby and I fell in love with Tokyo during our honeymoon trip where we also spent more than a week there, and we knew we wanted to explore more. On the other hand, we spent 3 days in Kyoto and have concluded that we wouldn't need to go back there the next time we visit Japan (yes, there will be a next time). Not because we didn't enjoy it, but because we felt that we've covered everything that we needed there (except maybe more green tea dessert). So, please do find out about your travel style before finalising your itinerary.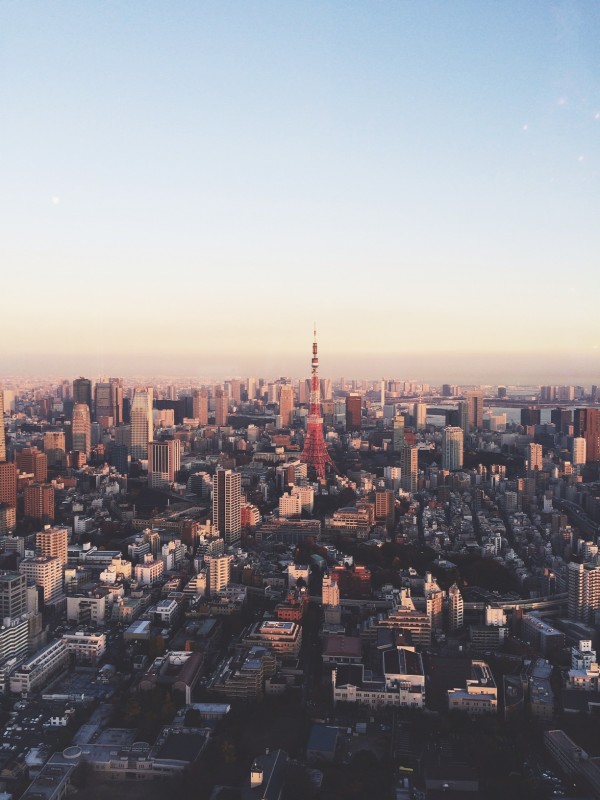 P.S.: I am already missing Tokyo now, so I know that I will be returning there again and again and again. I mean, what's not to love?!
Will you be visiting Japan in the future? Hope the information I provided will help you plan your trip, else ask me more questions below!