On our recent trip to Tokyo in December 2013, we spent more than one week in Tokyo. We have an obsessive fascination towards this city after our first visit in 2012. This time around, we planned more and explored various neighbourhood that might've been left out from a Japan travel itinerary for first time visitors.
Our second day in Tokyo was spent wandering around Kichijoji and its neighbour, Mitaka. Plenty of fun and heaps of photos, just the way a holiday should be… (: Enjoy!!
Shinjuku, Tokyo
It's always good to start your day with some food in your tummy. Close to our hotel in Shinjuku lies an awesome fast food chain called First Kitchen.
It's like McDonald's but more Asian, serving burgers, pastas, sides and drinks. I personally love the fries due to the various toppings available. Similar to the shaker fries (Maccas limited edition stuff), they'd add the topping and shake it with the fries in a paper bag. But better, because they come in all kinds of flavours and seasoning. Seriously good. Awesome for snacks, any time in the day.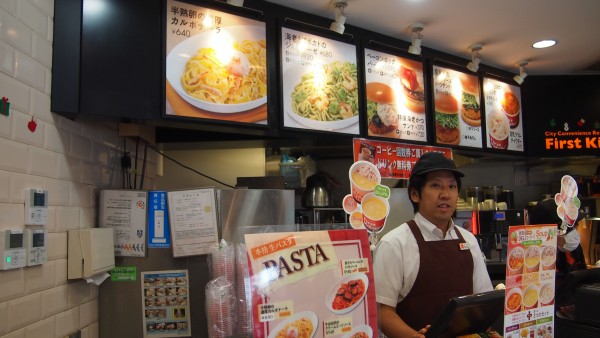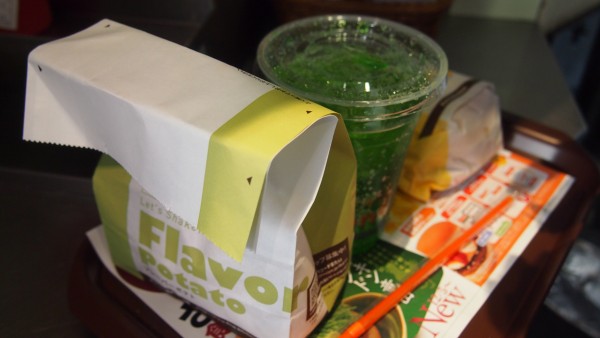 After our hearty brunch, we headed towards Shinjuku Station to take the JR Chuo or Sobu Line to Kichijoji Station. Our plan for the day was to visit Ghibli Museum (we pre-booked the tickets beforehand) and explore the surrounding area.
But before I talk about Ghibli, here's a cool fact about Japan – and in particular, the Shinjuku Station area: There are always some people handing out tissues with promotional branding; take them, they would be so useful for your journey! ;)
These were some of my loot…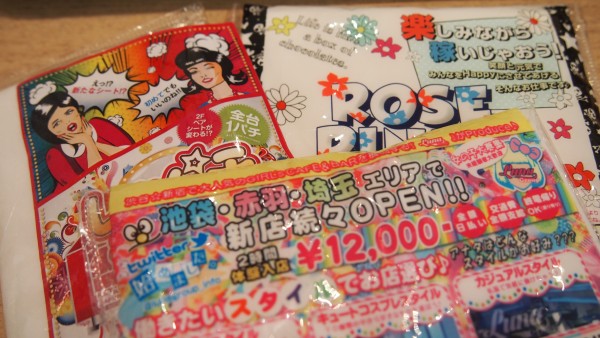 Kichijoji, Tokyo
Our pre-booked Ghibli Museum tickets allowed entry from 2pm, which gave us plenty of time in the early afternoon to explore! First stop: Sunroad, a long strip of covered shopping area with plenty to see.
We ended up shopping, thus the lack of photos! (You'd see a trend: Julie shops, Julie doesn't take as many photos.)
I bought a very nice mustard yellow winter jacket from a shop in one of the little alleys. And I have to say, I do love the style of clothing sold around this area. I'd totally spend more time there, if only we weren't all getting hungry.
Lunch was Rikyu Atre Kichijoji branch, a specialised gyutan (ox tongue) restaurant. The food was good, although not outstanding. Don't get me wrong, I enjoyed my meal, but among all the other yummy food we tried whilst in Japan, this was a little mediocre.
If you had a chance to be in the Kichijoji area, I'd suggest visiting one of the quirky coffee shops and cafes instead. We wanted a quick hearty meal before heading off to the museum, plus we wanted something more Japanese… Thus Rikyu was a good choice.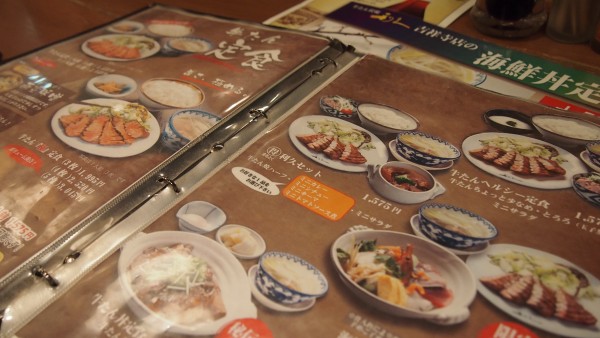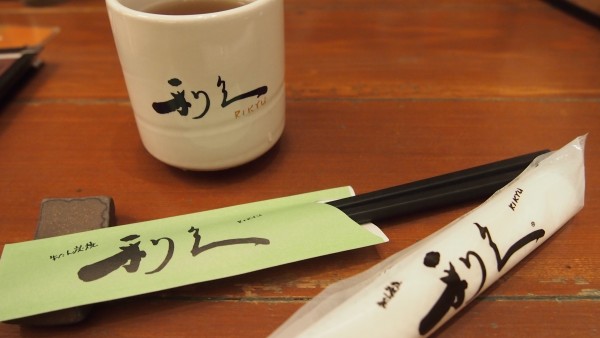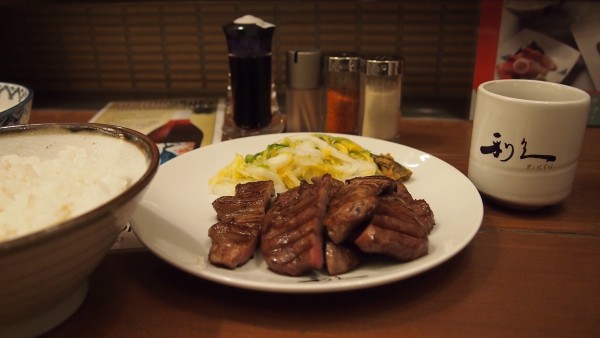 Mitaka, Tokyo
We then took a taxi to Ghibli Museum, which cost us about ¥800. (The joy of travelling with 4 people is that travelling by taxi is always an option. For those who's more on a budget, you can walk from Kichijoji Station to the Museum via Inokashira Park, more on this later.)
And here, our adventure into the land that Hayao Miyazaki has magically created for so many years began…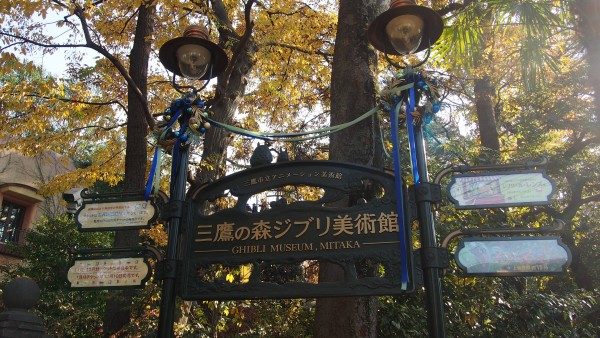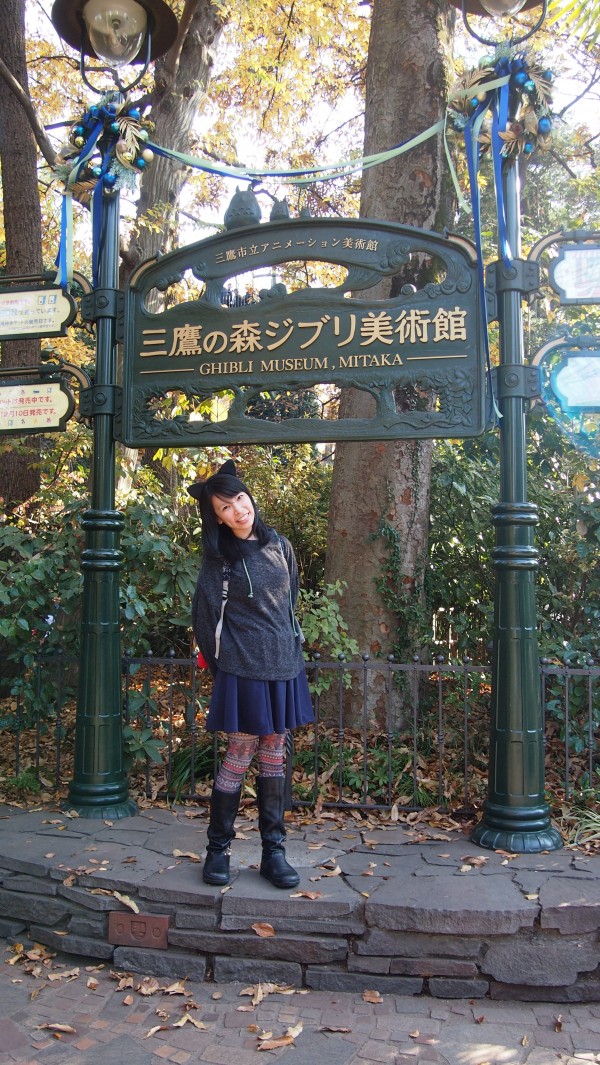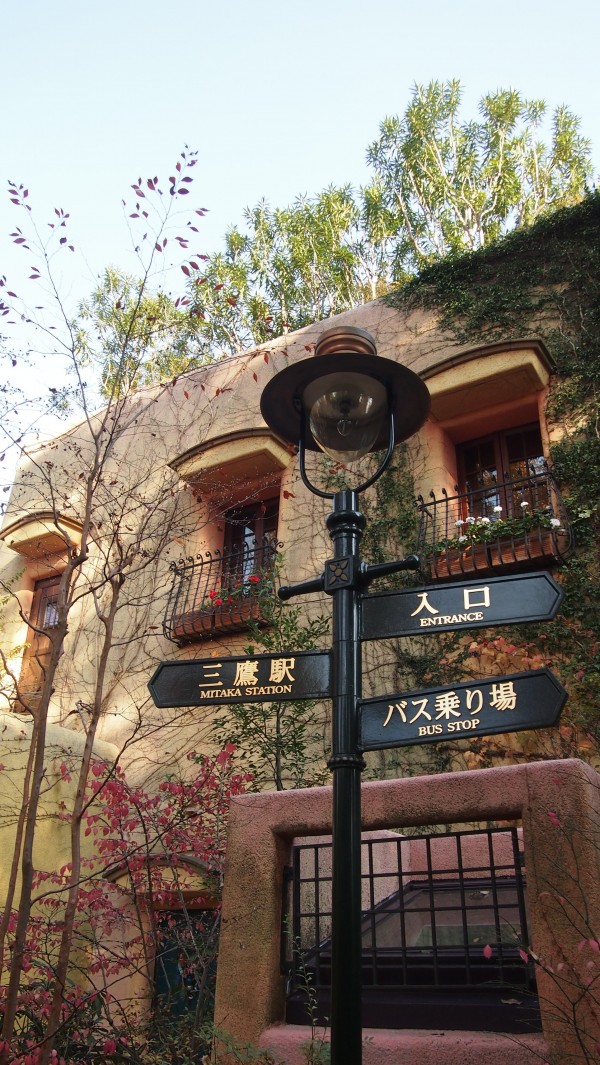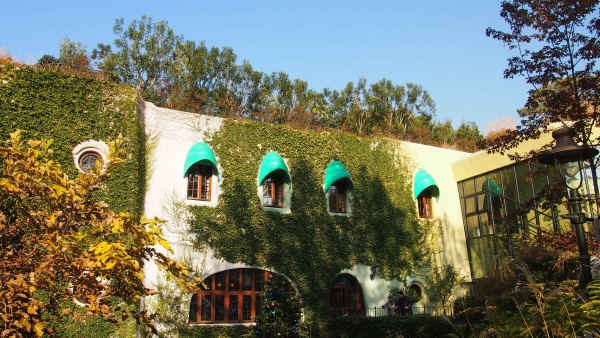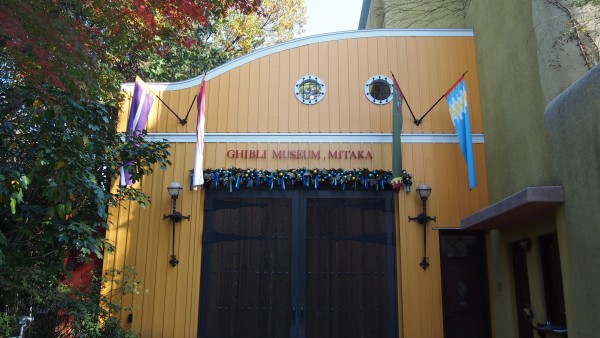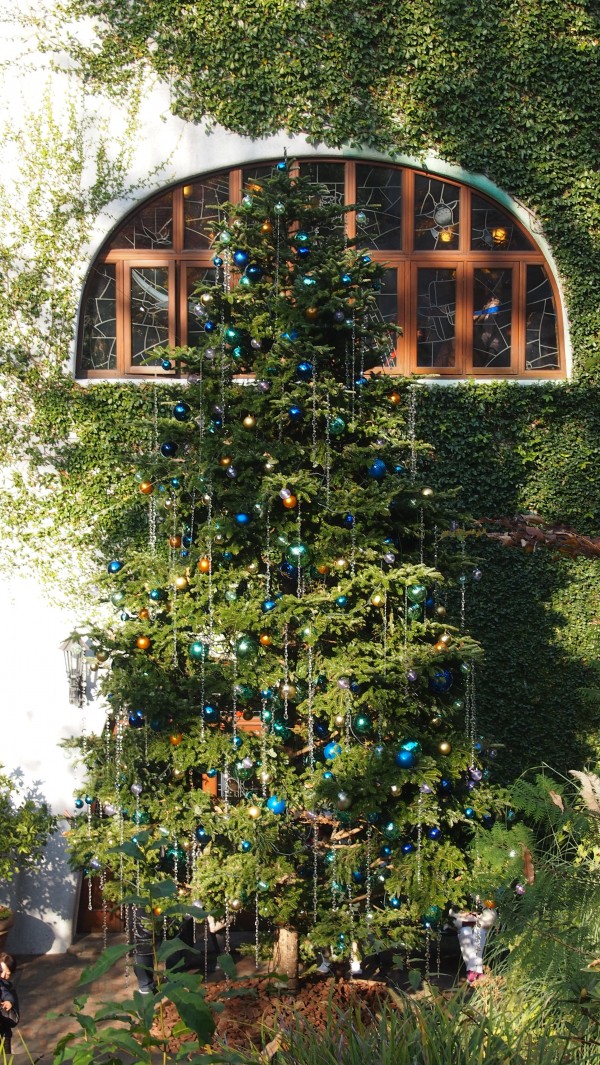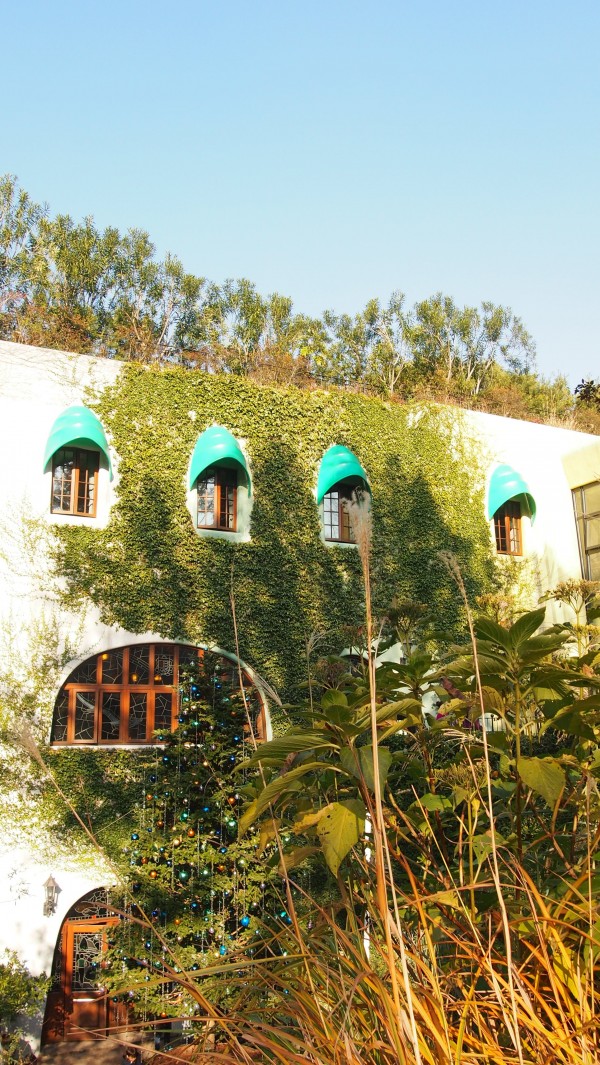 As much as I would love to document the Ghibli Museum in more details, sadly, no photographs are allowed once you're inside the Museum. Here's their explanation:
The Ghibli Museum is a portal to a storybook world. As the main character in a story, we ask that you experience the Museum space with your own eyes and senses, instead of through a camera's viewfinder. We ask that you make what you experienced in the Museum the special memory that you take home with you.
A lovely little explanation, but in short, no photo allowed inside = not a very happy Julie. I personally would dispute the idea of "experience with your own eyes and senses" as I find that each person experiences things in a different way. But hey, a rule is a rule so…
Lucky for us, we were encouraged to take as many photographs as we would like once we were outside of the Museum. Like this Laputa: Castle In The Sky robot and more.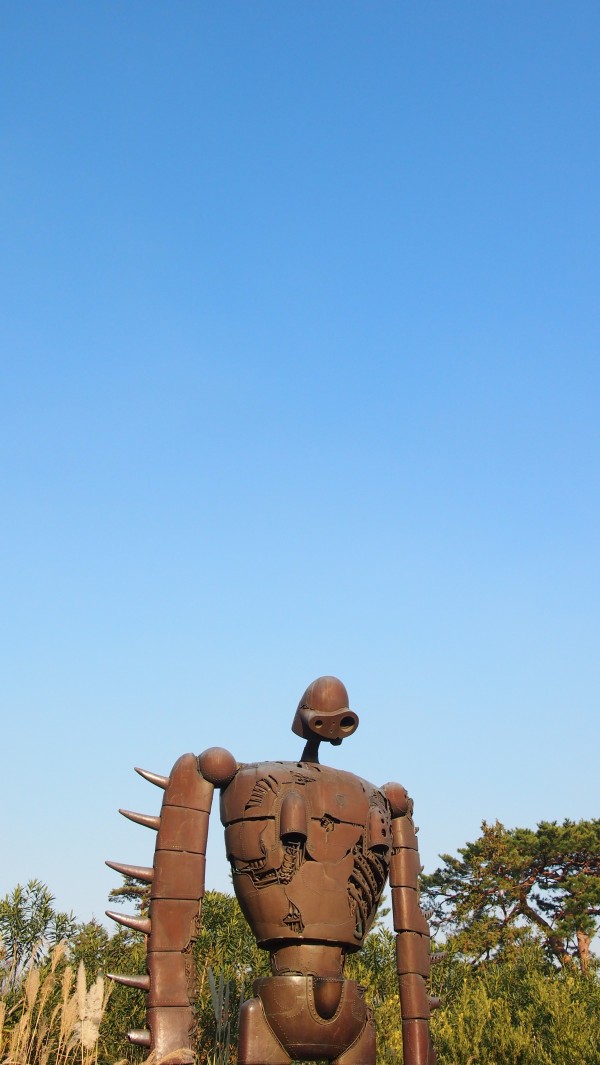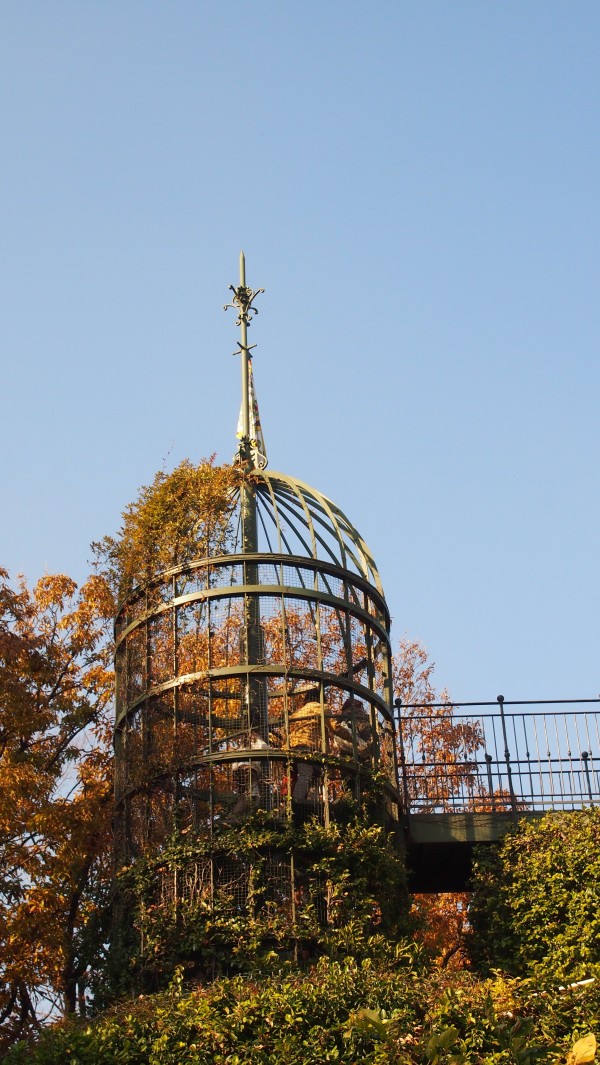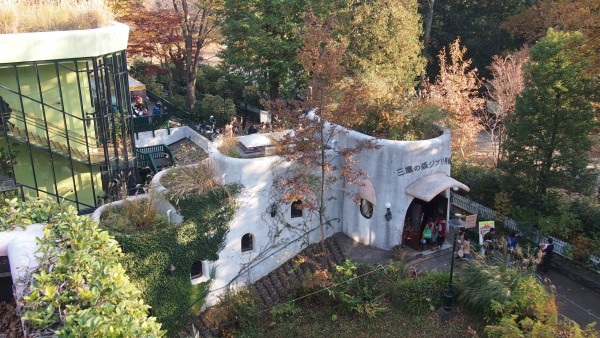 Another very photogenic location for happy snappers would be the Strawhat Cafe attached to the Museum.
I've heard from many that there is always a queue and we experienced it first hand on that day. We chose to just walk around it instead of eating in, since we were already quite full from lunch.
If you really would like to eat something, there's always a hot dog & ice cream take away next to the Cafe, also part of the Museum.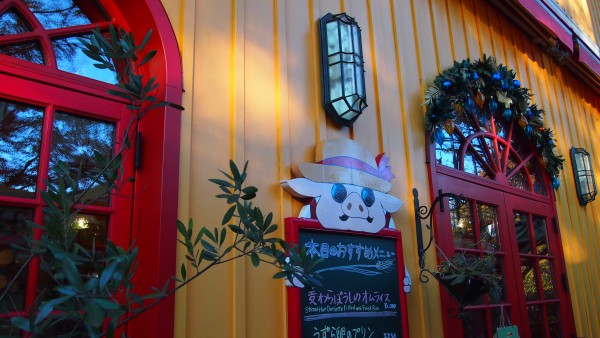 We spent about one and a half hours in the Ghibli Museum compound, walking around the Museum inside area as well as wandering around the various outdoor locations. There was also a short movie screening about MonMon, the water spider, who fell in love with this prancing elegant land mosquito. Cutely bizarre, but somehow fitting to the whole theme of Studio Ghibli.
In that time, we were amused and amazed by the magic and the creative expression of art presented so beautifully even in the littlest details. I thoroughly enjoyed the journey and it was worth the ¥1000 admission fee.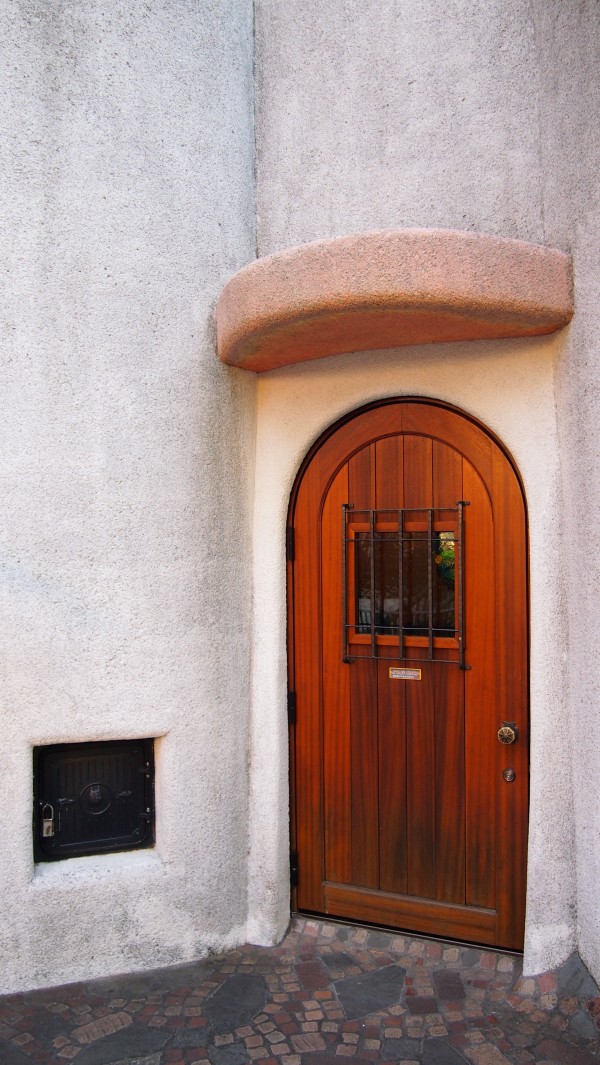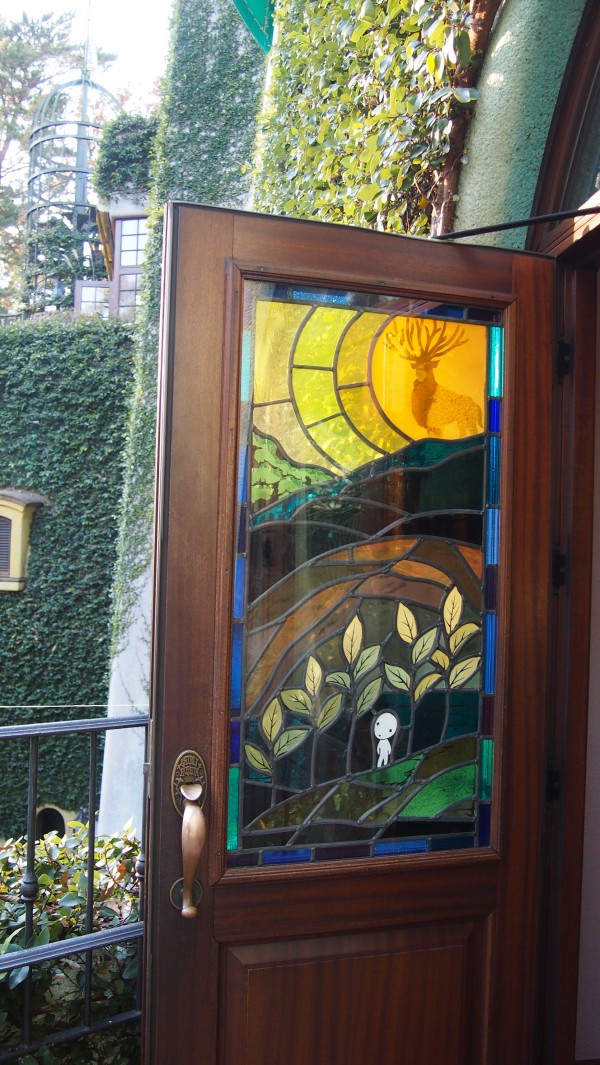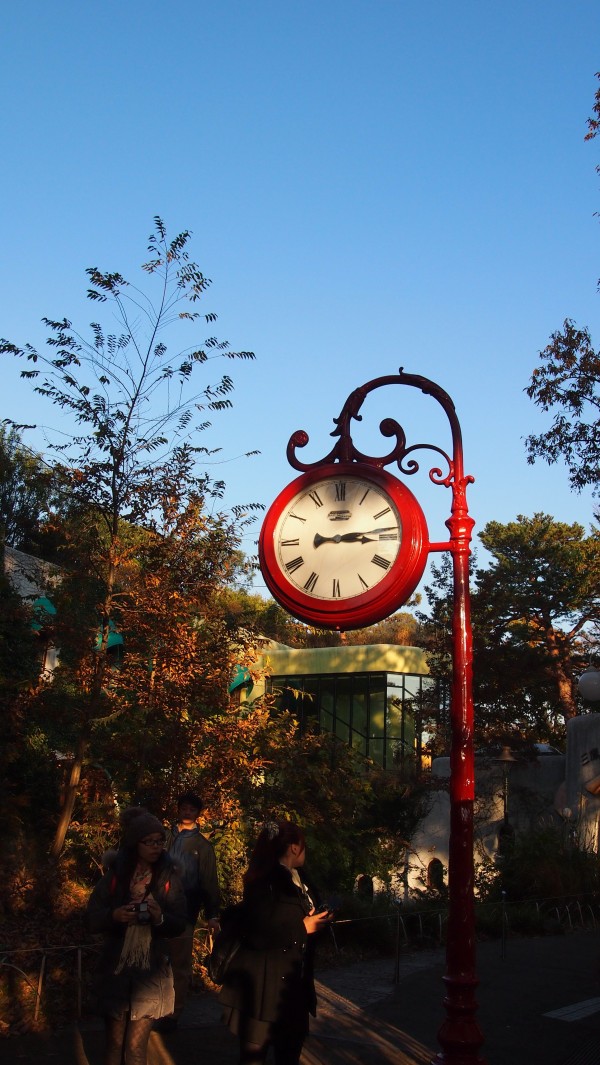 My favourite bit had to be the humongous and super kawaii Totoro guarding the front entrance, with little fairydusts peeking through a hole. My love for the movie Totoro definitely increased tenfolds after this trip.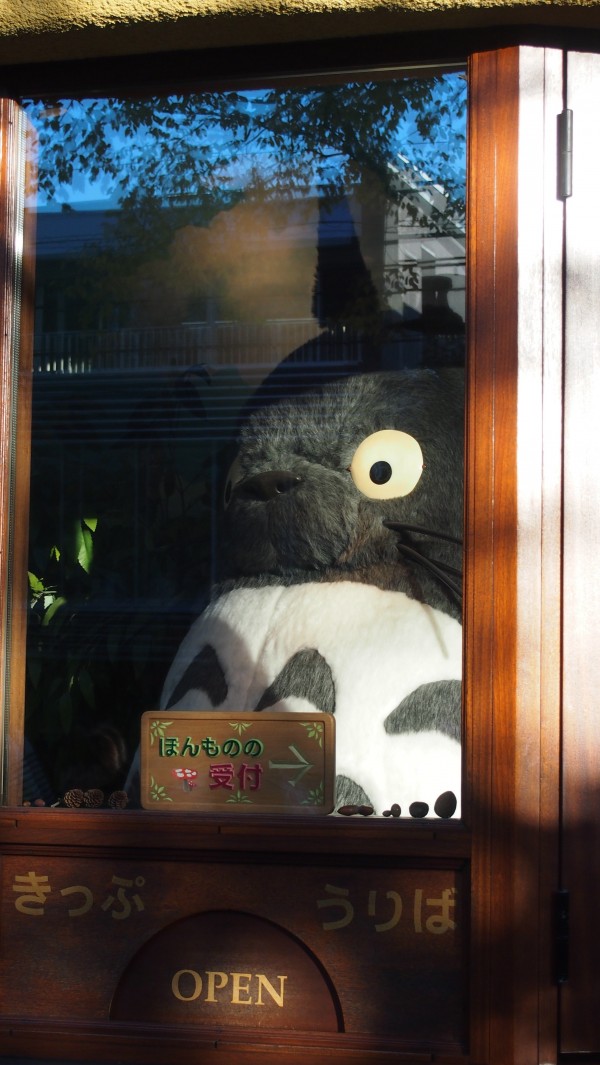 I knew this would probably be my only visit to the Ghibli Museum, so it was a little difficult parting. We did leave, though, of course. We walked back to Kichijoji Station through Inokashira Park.