Ever dreamed of making your own cup noodles or instant ramen? Well dream no more, just book a flight to Japan and visit Yokohama's Momofuku Ando Cup Noodles Museum…
Trust me, it's worth your time.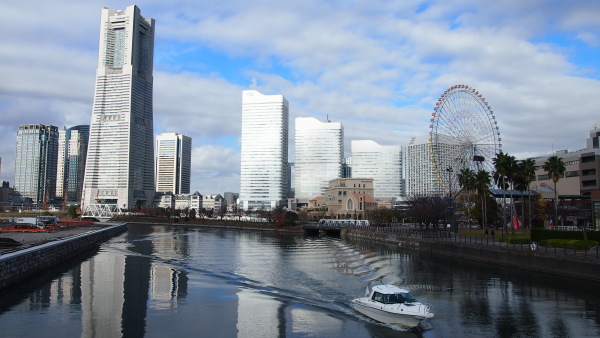 To begin with, you'll actually get to see Yokohama, which is not a bad sight at all.
And then there's the fact that even Yoda got a little peko peko over Nissin's cup noodles.
If you need any more excuse to visit, there's a mini theme park right opposite the Cup Noodles Museum, which is only about 8 minutes walk from Bashamichi or Minato Mirai Sta.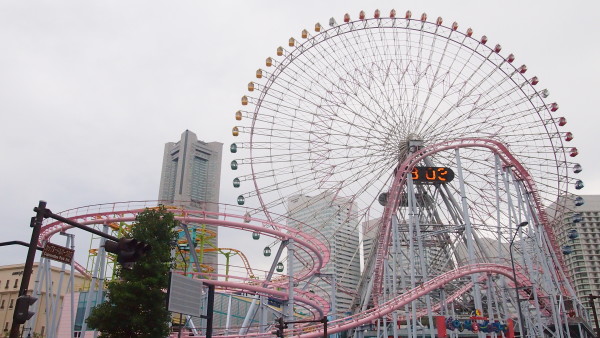 But really, you won't need any of those excuses, because this Cup Noodles Museum is worth your time. I'm blogging about my experience during my December 2013 visit, but some photos are taken during my September 2014 visit. Because it's worth going multiple times!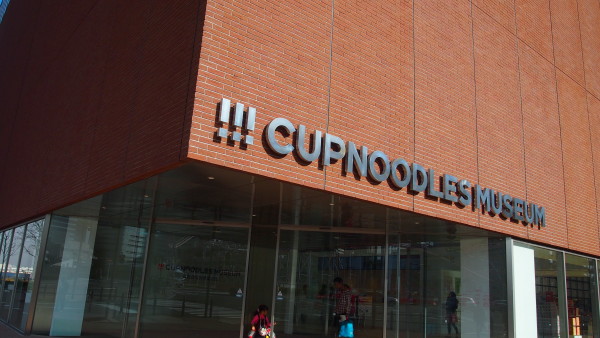 One thing I love about this museum is that it's rather affordable for what you're getting. ¥500 entrance, ¥300 per DIY cup noodles, and ¥500 per instant ramen making class.
The museum is beautiful and, like everything in Japan, every little detail has been carefully crafted and thought through.
I'll be your guide. One area that was rather impressive (and a great photo opportunity) is the instant noodles through the ages and nations. It's a history lesson and an art wall of noodles!
Then there's that floating instant noodles in the middle of an empty area, perfect for pictures.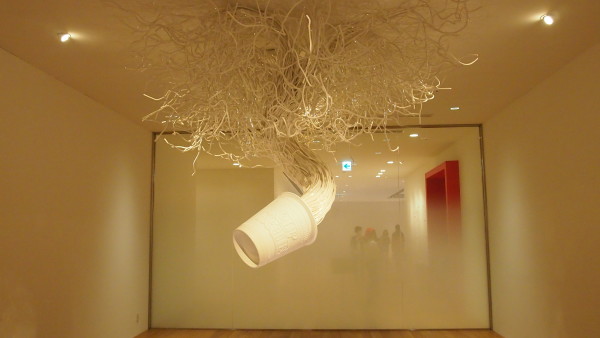 And then there are also areas where you can learn a bit more about Momofuku Ando and his creative insight into life and creativity. This dude is inspiring!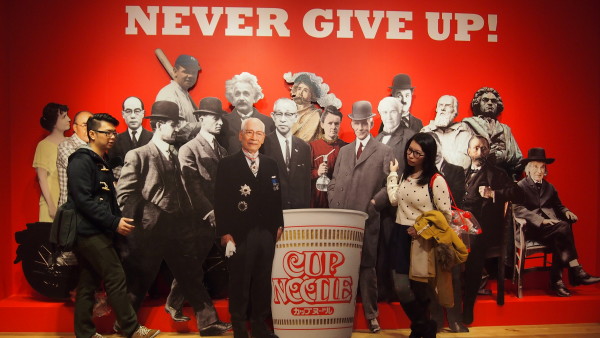 One of my favourite part is a room with miniature trees and a roving light that projected beautiful silhouette of moving trees on the wall. And the quote: "No one has a monopoly on ideas".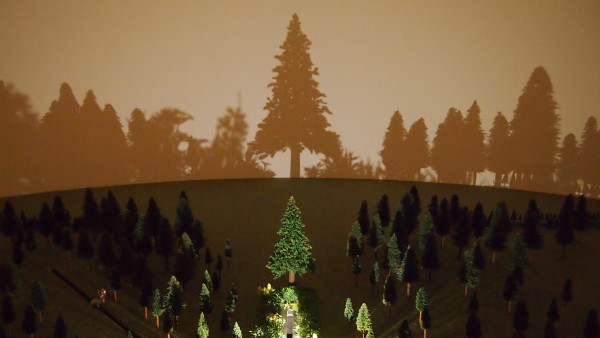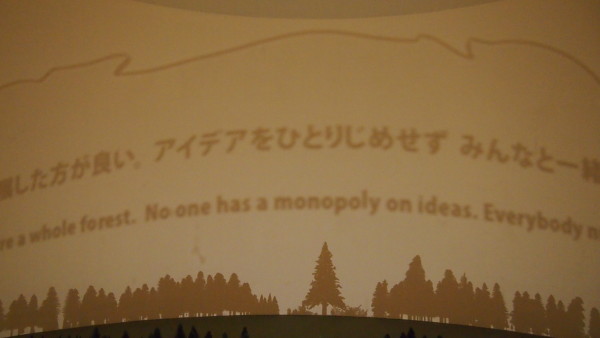 Heaps of beautiful and interesting artwork.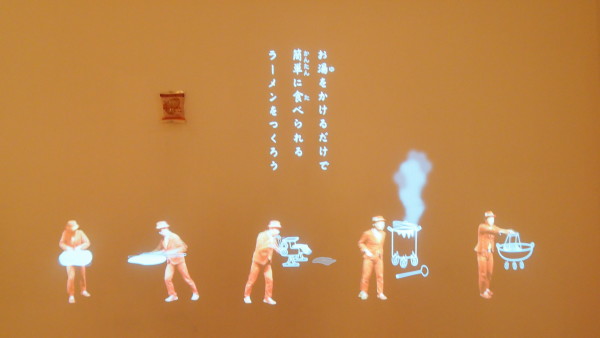 Even areas where kids can interact with different objects. Yep, the museum is very kid-friendly.
And once you're done admiring Momofuku Ando's philosophy on creative thinking, it's time to start making your own art!
DIY cup noodles time! Purchase your empty cup from a vending machine before going to one of the tables to decorate your cup noodles.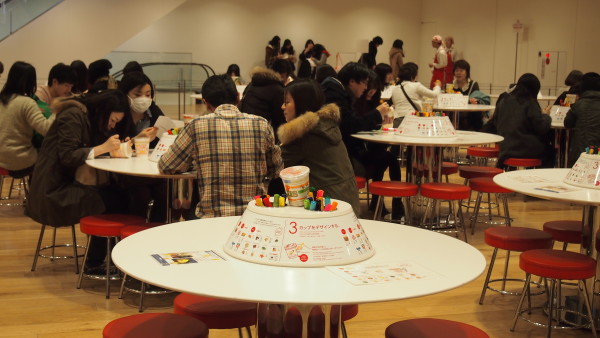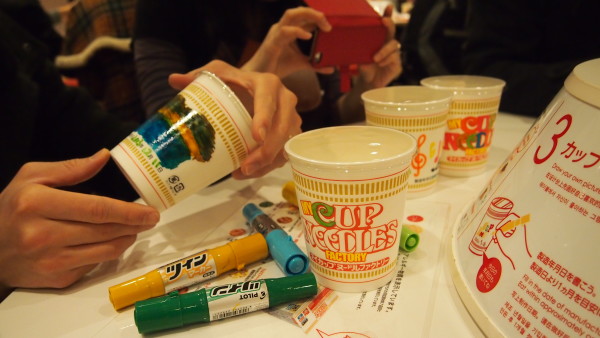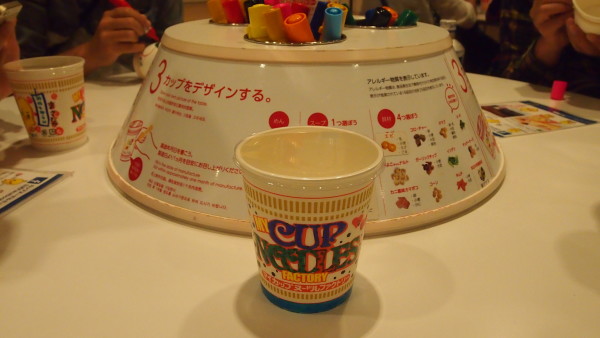 Once you're happy with the decoration, start queueing up to get your noodles, sauce, and toppings!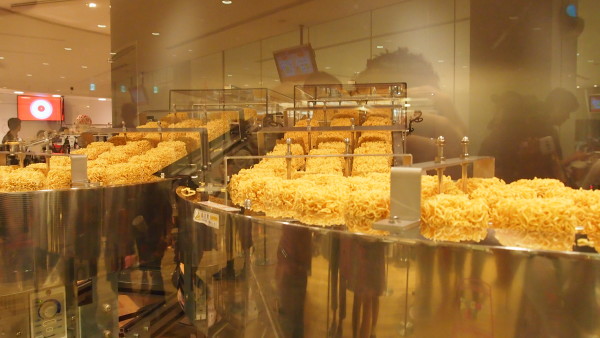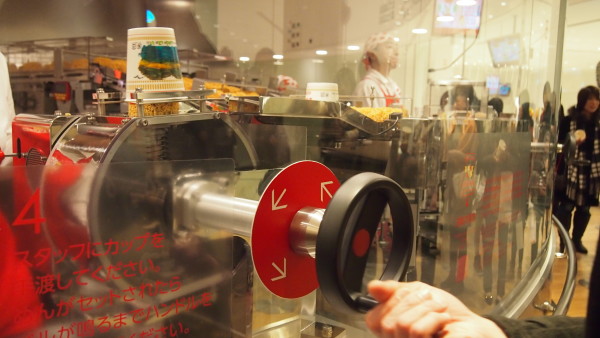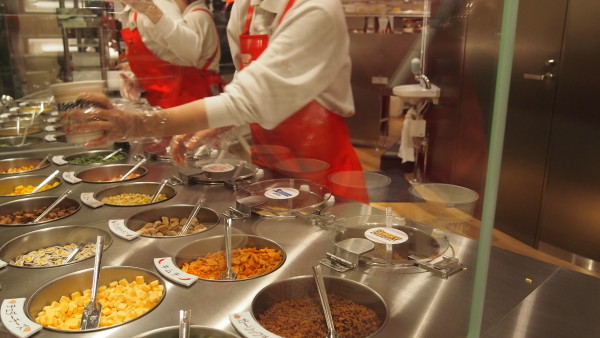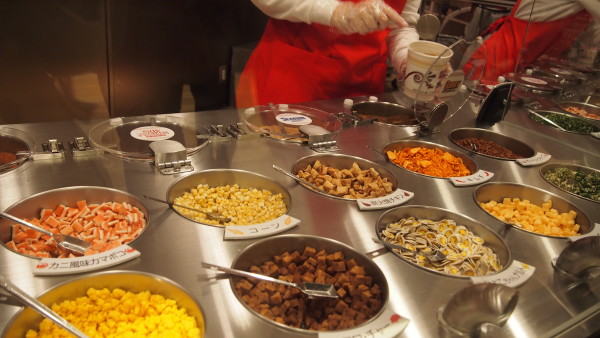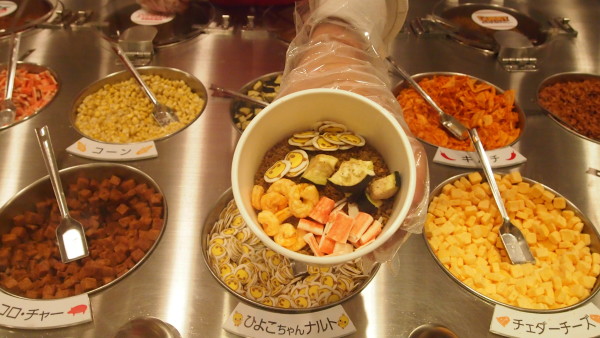 What's fun is that you get to follow through everything from the window, and some of them are pretty hands-on. They also allow you to take photos/videos/whatever, stopping at every section to make sure you're happy with the photos taken.
Once you've chosen your toppings, they will vacuum sealed your cup noodles!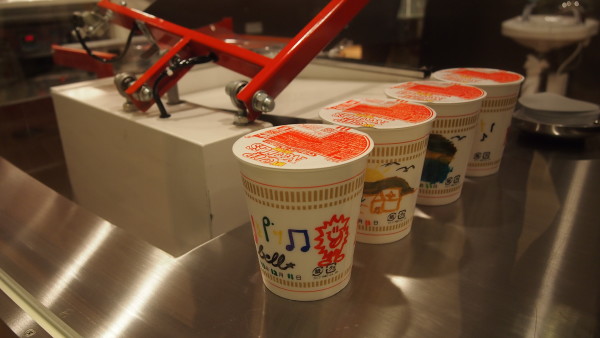 You're then meant to grab your own cool plastic container and pump air with the cup noodles in between, to create a cute little wearable bag! Awesome!!! (But they take up a lot of space!)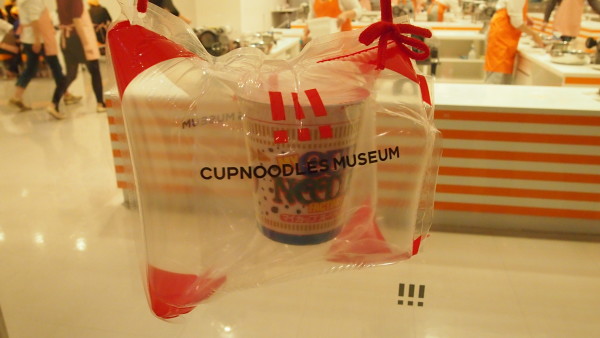 Apart from the DIY cup noodles, there's also an instant ramen making session. This particular course is even more hands-on! It's better to book your spot before going though.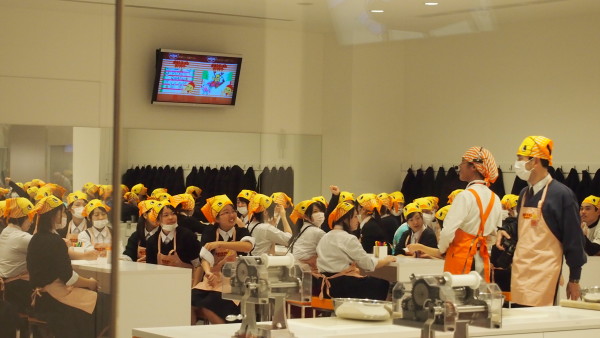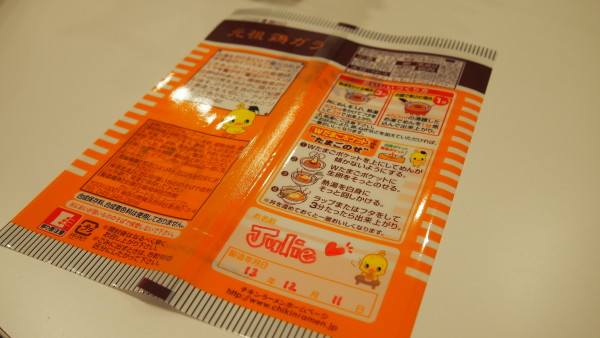 You'll be given the instant ramen sheet but you have to make the noodles yourself! Fun!
Mind you, everything is in Japanese, so please ask for an English instruction sheet to assist your ramen making. We were assigned an assistant who could speak some English, so that was helpful too.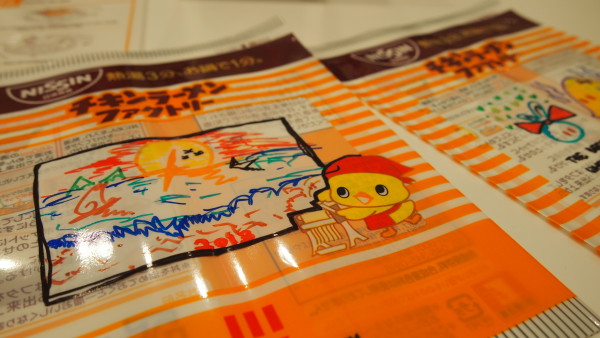 Each time you're done with one section of the ramen making, you're asked to decorate your own instant ramen packaging.
And at the end of the day, your ramen gets packed and fried (I assume?) and ready to be packaged.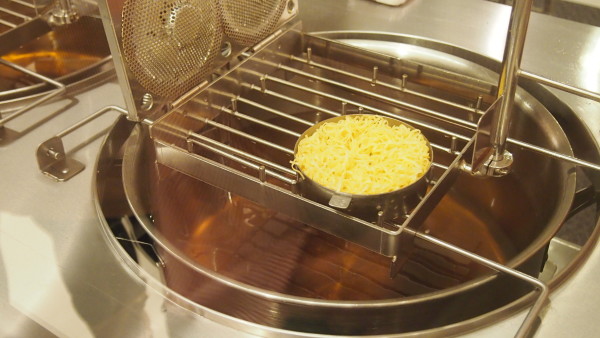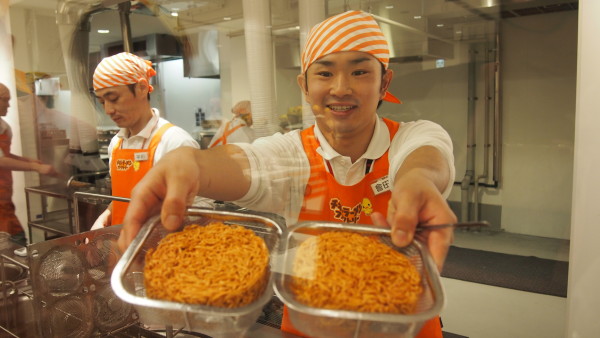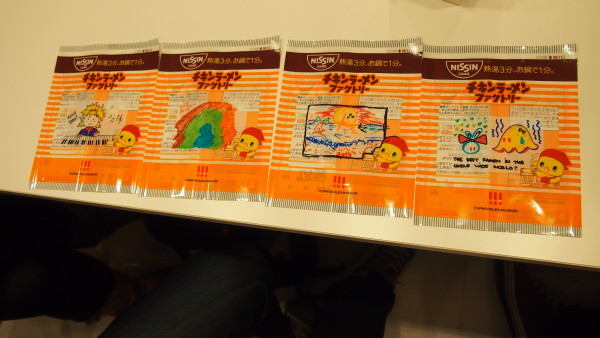 The best thing about this is: for ¥500 you not only get your own handmade instant ramen, but also another instant ramen (pre-packed) and the bandana that you get to wear during the session!
There's also an area where you can taste noodles from different countries (i.e. pasta, mie goreng, etc). I didn't get to try any of them because we already had plans to eat elsewhere, so I can't really tell you much. But I did take some photos during my second visit, so that I could show you around.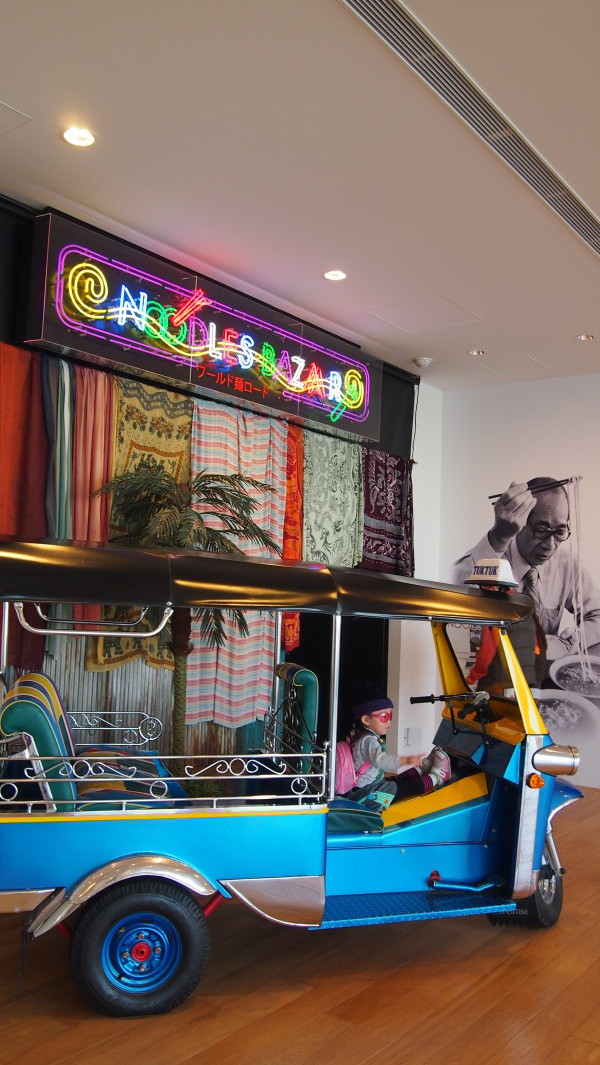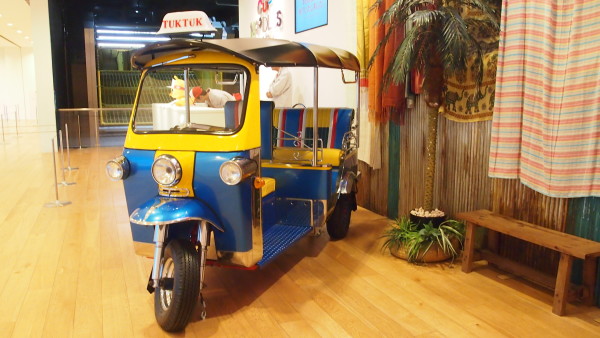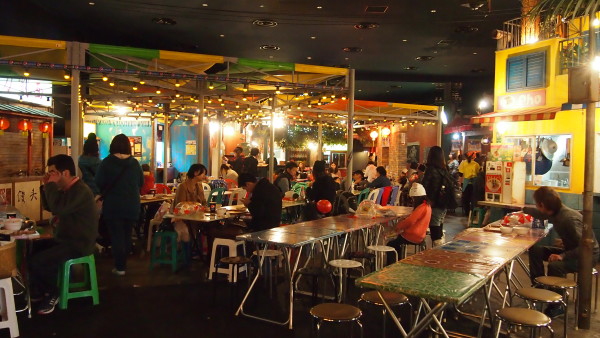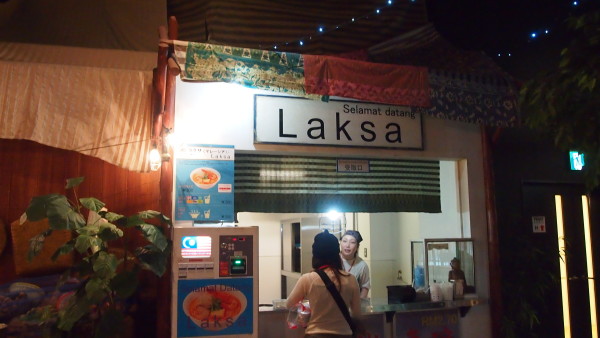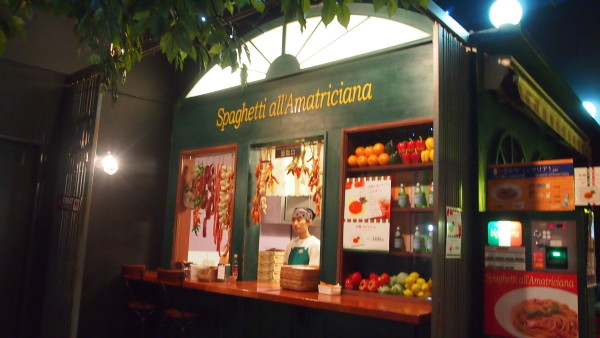 You also get a nice view of Yokohama port from the Cup Noodles Museum. Sick!
Last but not least, the shop near the entrance/exit is filled with all the cup noodles paraphernalia! Get some souvenirs or just browse around…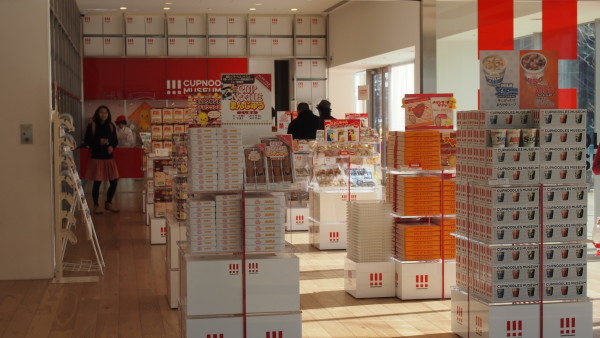 Once you're done with the museum, feel free to walk around Yokohama's Minato Mirai…
And walk proudly with all your instant noodles creation! ;)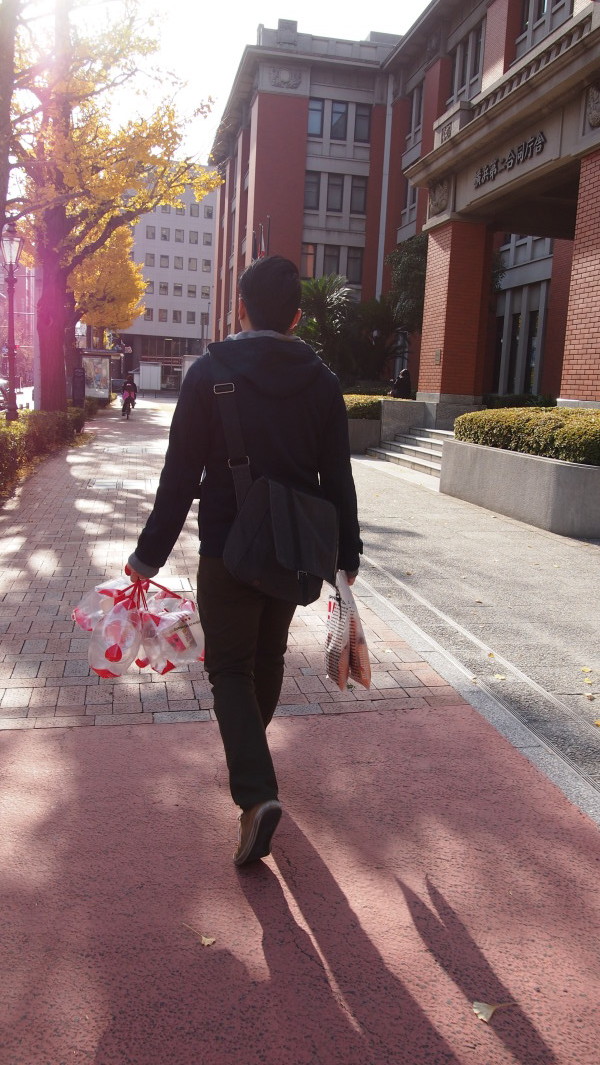 Yokohama Momofuku Ando Cup Noodles museum is pretty tourist-friendly, in the sense that plenty of its museum exhibits have English translations. I will definitely recommend this for any traveller, unless you really hate instant noodles.