Japanese really loves their celebrations. Festivals, events, weekly cultural things at Yoyogi Park, flower viewing, anything that they can celebrate, they will. And that's one of the reasons why I love this country, to be honest. No matter when you plan to visit, you can find something exciting to do here.
One of the things that I got super excited about this year was Halloween. Yup, I've seen enough photos and videos from previous years to know that Halloween is a big deal, at least here in Tokyo and in the bigger cities. So now that I'm living in Japan, I couldn't possibly miss the opportunity to experience this myself, right?!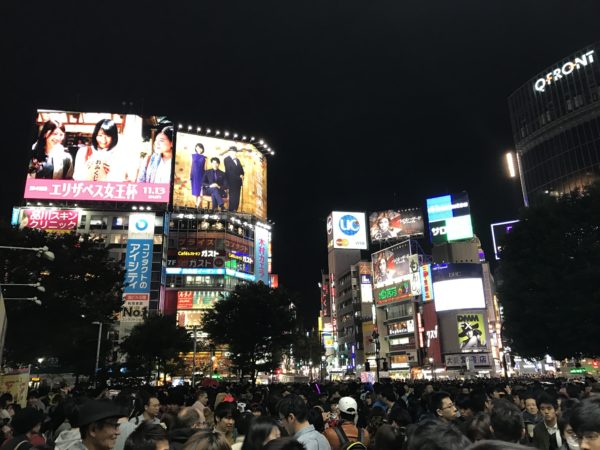 Shibuya is known to be the most happening place if you'd like to see Halloween cosplays, and this year it was pretty much crowded throughout the whole weekend (Saturday, Sunday) as well as on the Halloween night (Monday) itself.
And when I say "see Halloween cosplays", I actually mean the whole of Shibuya turning into one huge cosplay party!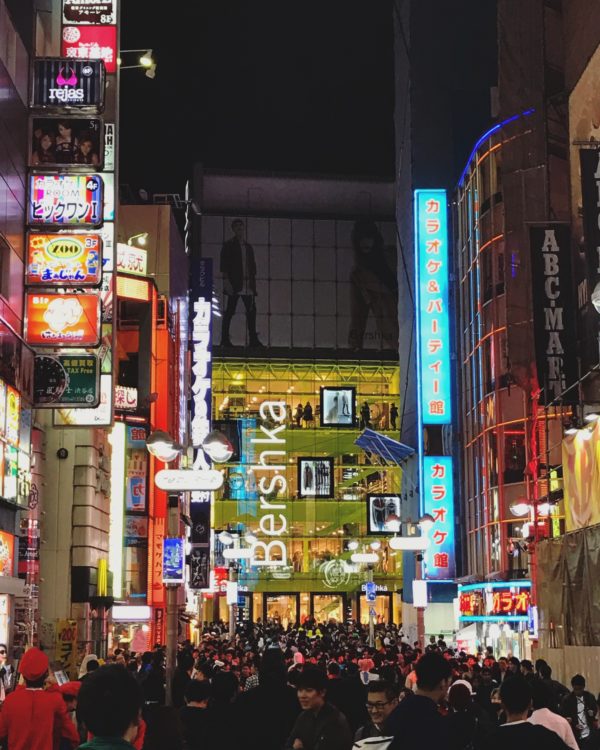 But before Shibuya happened, I went to a family-friendly Pumpkin Parade in Omotesando (Harajuku). These were filled with families dressed up and parading down Omotesando Street. They were totes adorable. Here's my very first ever YouTube video where I covered this event…
Here were some of the photos I took that day, I didn't take much because I was busy filming everything and I only have two hands. I did try using one each for a camera and my iPhone, but that didn't work too well, lol. So yeah watch the video, basically.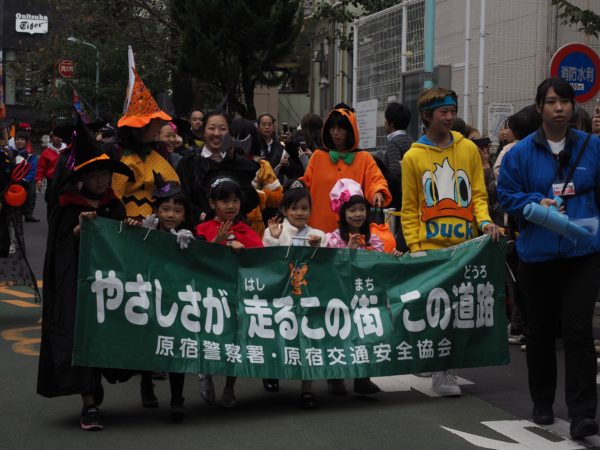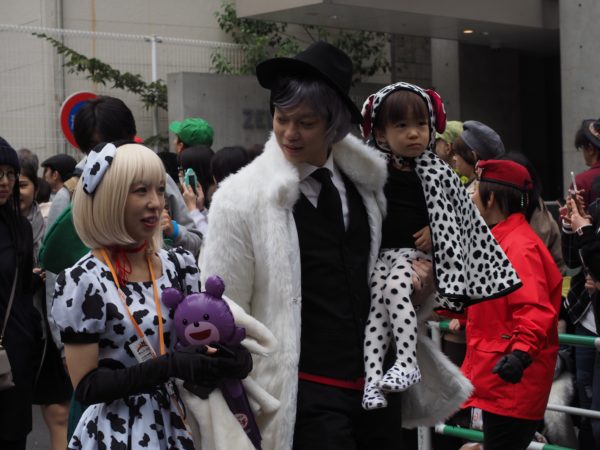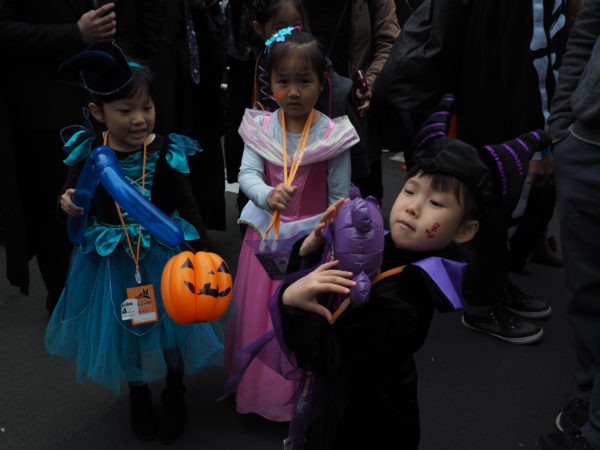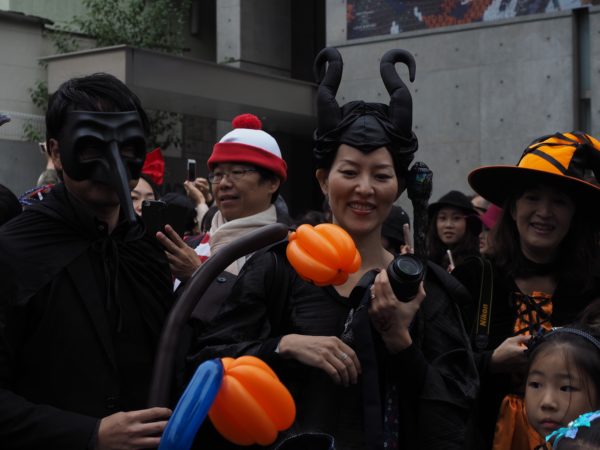 After the fun parade, I then went to Shibuya towards night time. And oh what a sight it was!!! Seriously, crowds and crowds of people. I'm talking about people-jam. Policemen abound, to make sure that no one trampled on anyone else. Shibuya Crossing was truly a Shibuya Scramble that night.
Here's the video in all its glory… I seriously loved it so much, and probably the reason why I ended up creating a YouTube channel was because of this.
Yep. It was a pretty special madness; an organised chaos… something you'd expect out of Japan. We saw everything from cute to sexy to scary to outrageously hilarious, and it was well worth getting stuck in the crowd! I took some photos, but again, not a lot of them… Oh and some were screenshots from the video haha.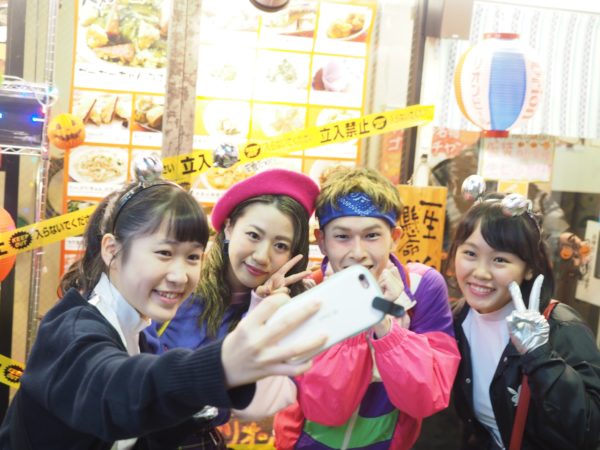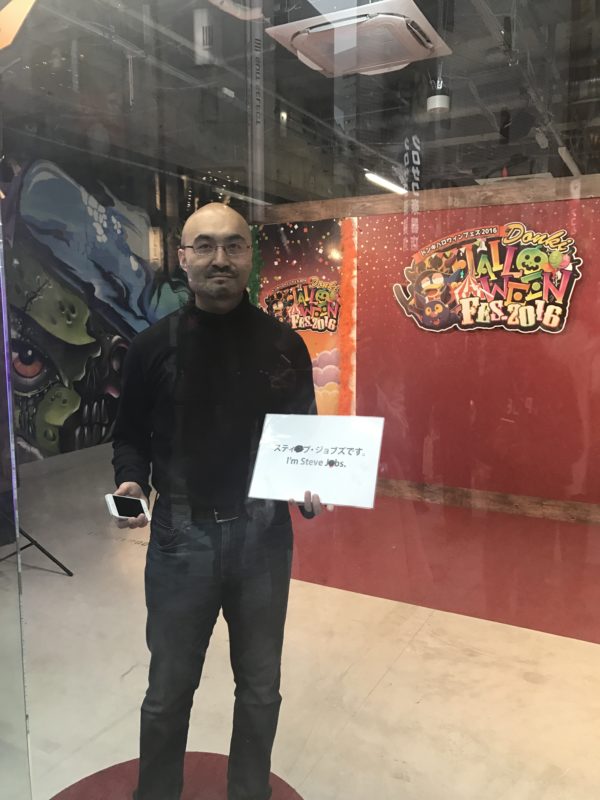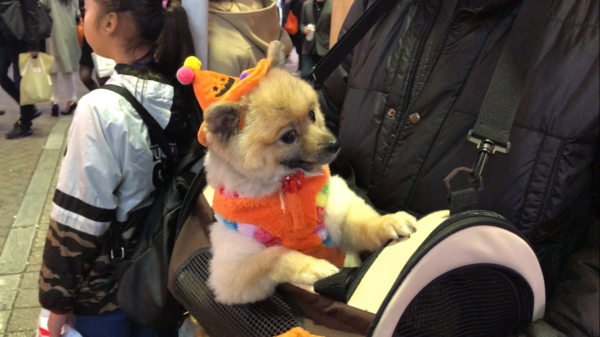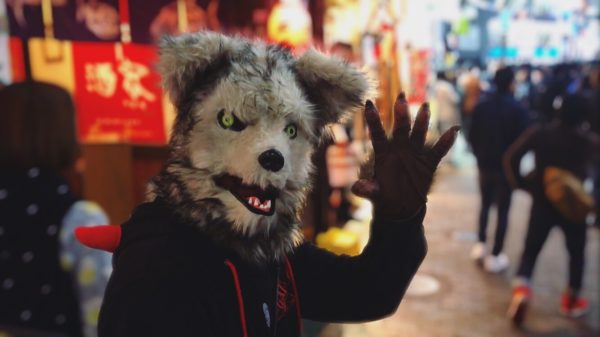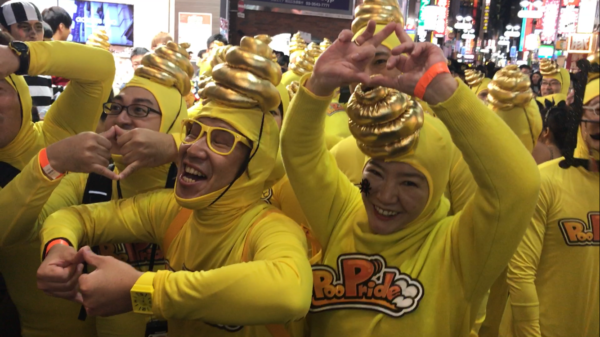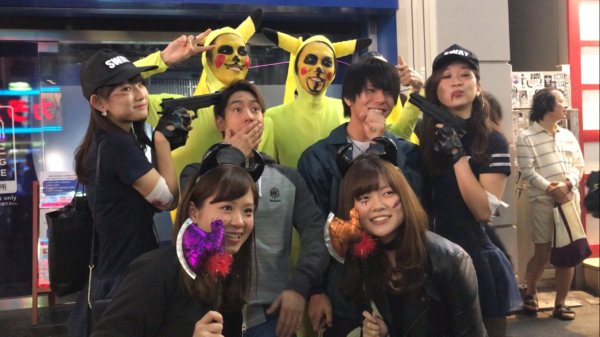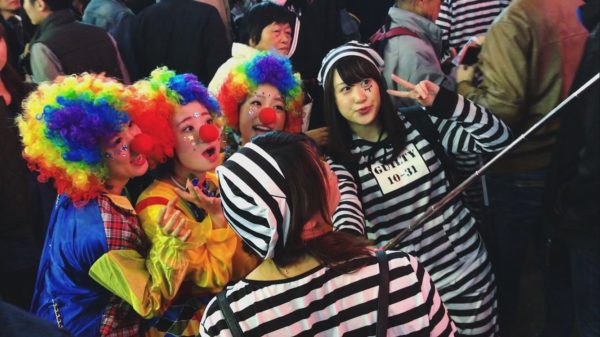 For those who are keen to be a part of this madness in years to come, here's a tip: you'd have to at least love crowds. Ha. If you do, then you will thoroughly enjoy this experience, and you'll have plenty of memories and photos to bring back with you. I'm not sure how long I'll be living in Japan for, but if I am around during Halloween, I will definitely be back for more of this.
There are many Halloween events in Tokyo and surrounding, however Shibuya Halloween is probably the one that draws the biggest crowd. The gathering of people usually happens on the weekend before Halloween, as well as on the Halloween night itself.