Ever wonder what Osaka city looks like from up high? Well, wonder no more…
There are different ways to view the city. One of them would be the HEP Five ferris wheel ride with a 360 degrees view… We took the ride for free, because we had the Osaka 2-day pass which I would recommend to anyone who wants to go all touristy around Osaka!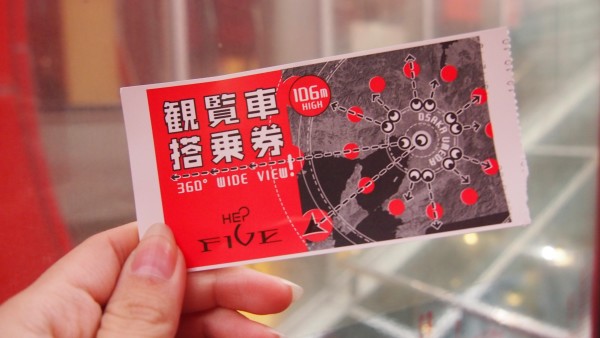 It was rather cloudy when we were up high, but we could still see the high rise towering over smaller flats and houses… Check these out!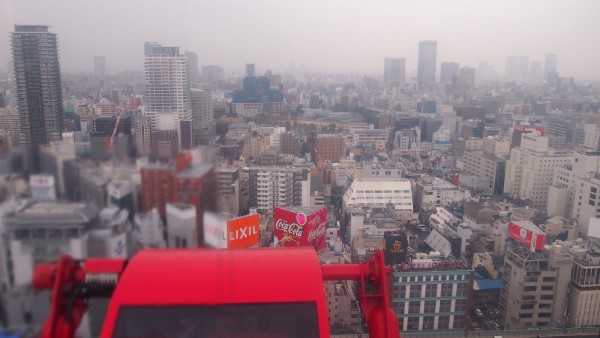 Once we were done with that, we visited Joypolis, a game/amusement centre where you would find lots and lots of arcade games. It's a haven for the young ones and those young at heart.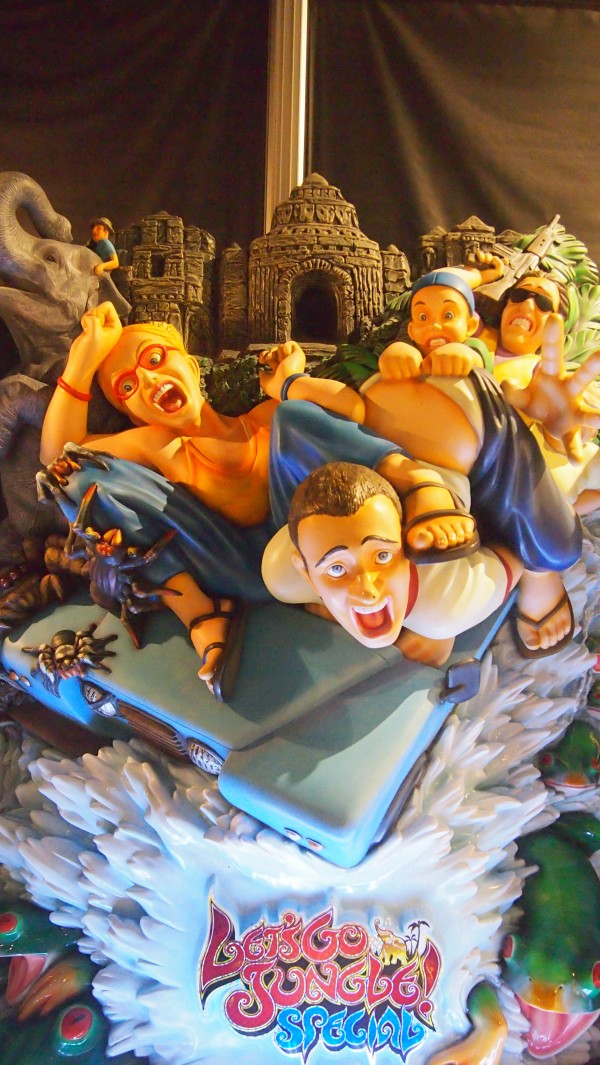 I personally was very amused by the purikura culture in Japan. They have an abundant of photo sticker booths, and not only that, also plenty of props and clothing for you to rent and choose from.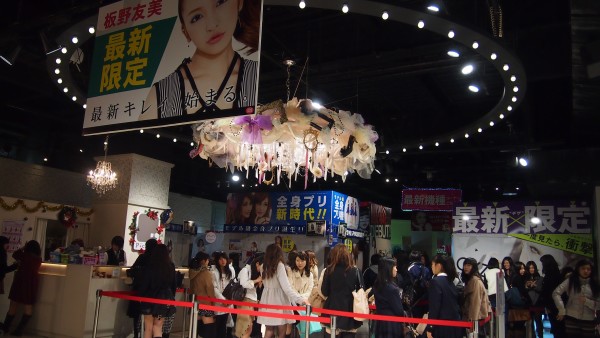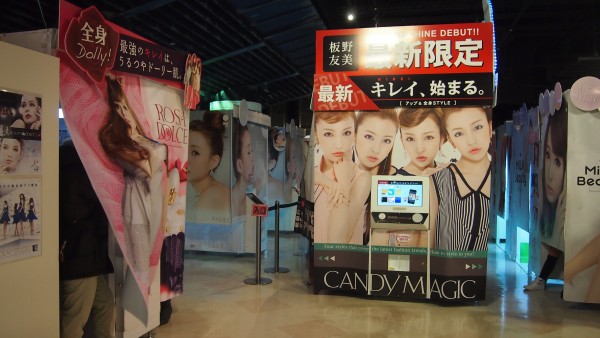 So I basically stayed in that photo booth area, walking around and do a whole lot of people-watching while the rest of my travel companions went into The Ring haunted house!
Erm, yeah, I'm glad I didn't go into that one. They were chased around by this woman clothed in white and stuff. Freaky!
We then walked to the Umeda Sky Building area, and found ourselves in the middle of a German Christmas market. It wasn't too big but still pretty! I ended up buying a bag of popcorn, nom.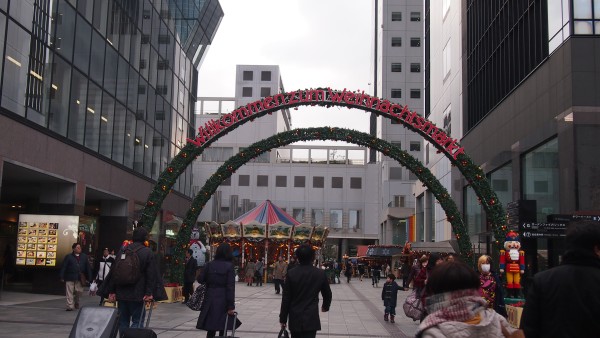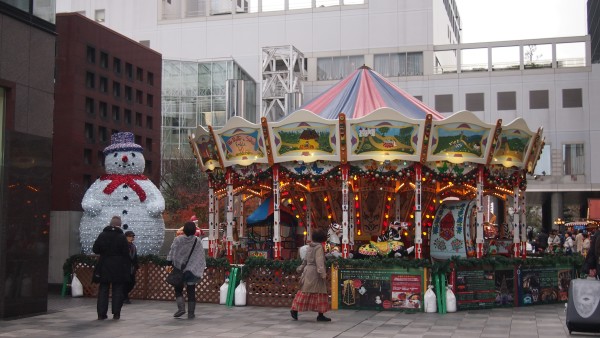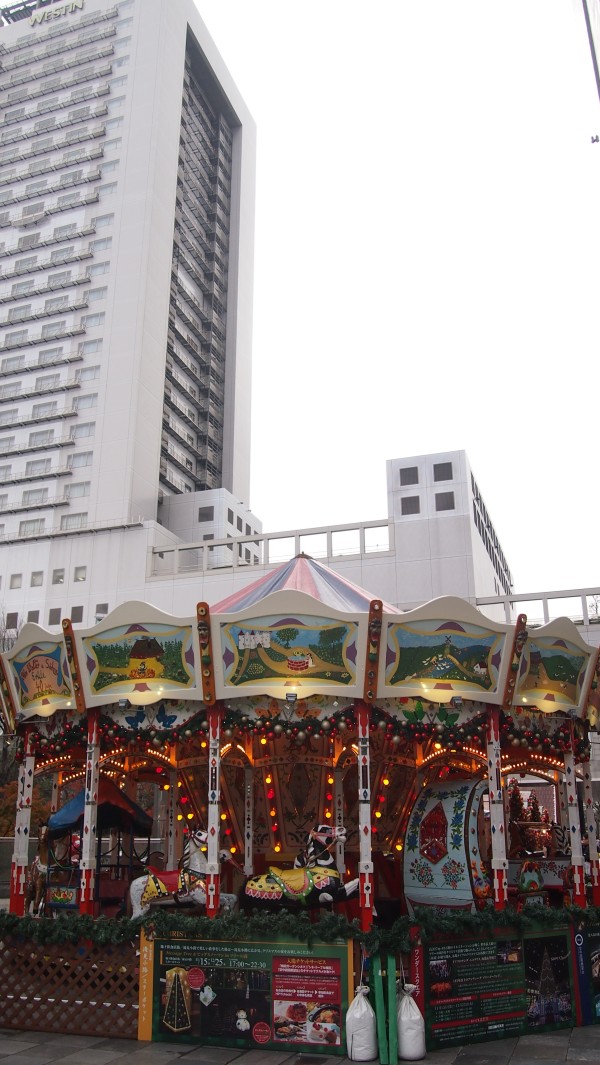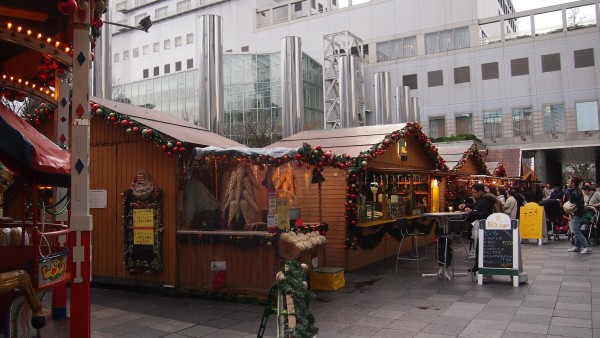 We then walked into the Umeda Sky Building and made our way to the fancy tower through this futuristic-looking super-long escalator ride!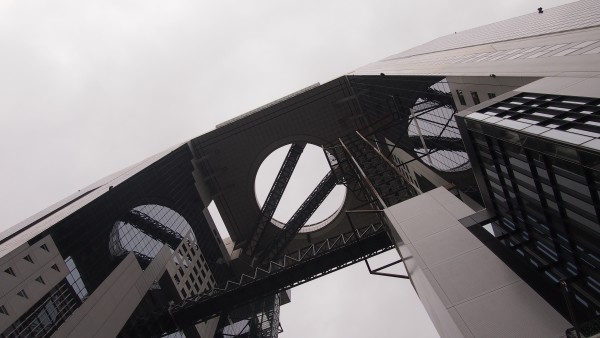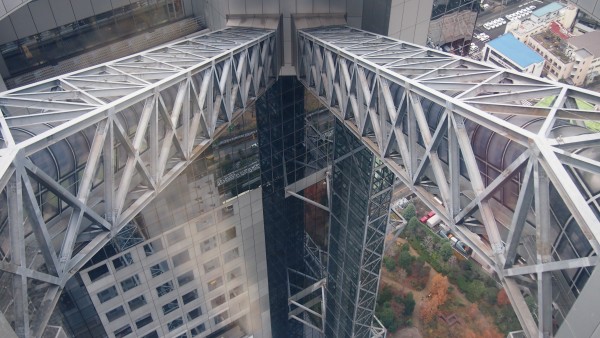 The view from up the Umeda Sky Building is gorgeous! And there are so many different angles to view Osaka from.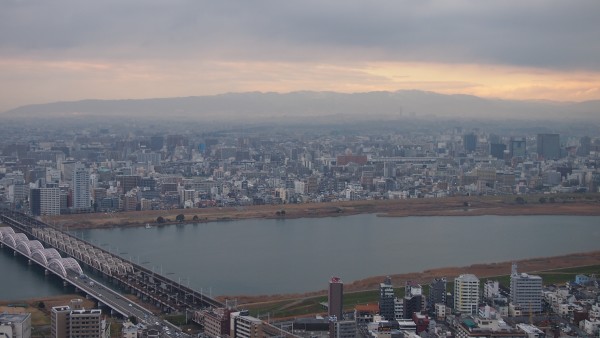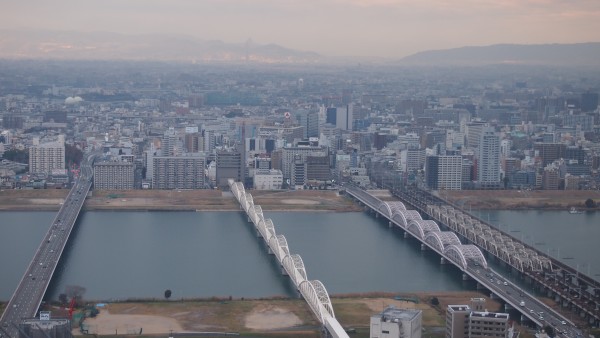 And while you're there, there's also a Lumi deck where you can take selfies and get your own lovers' padlock fixed to the railings. We didn't get the love locks, but we did take plenty of selfies!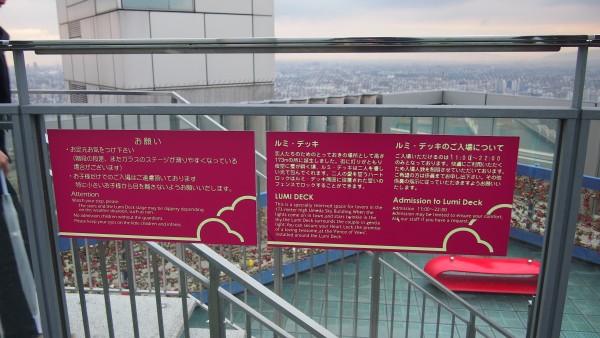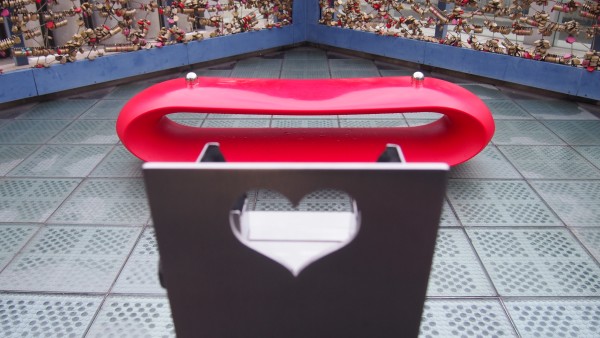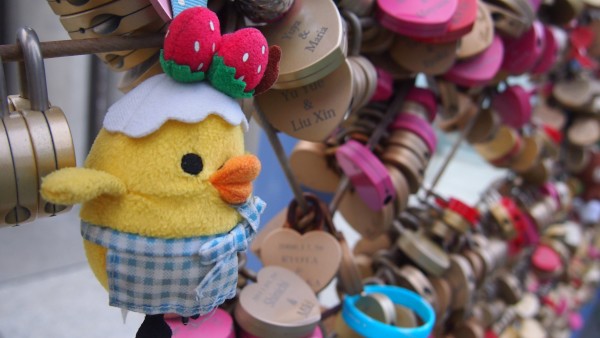 Before we left the viewing area (it was getting colder), I took a few more photos of Osaka skyline. Gorgeous!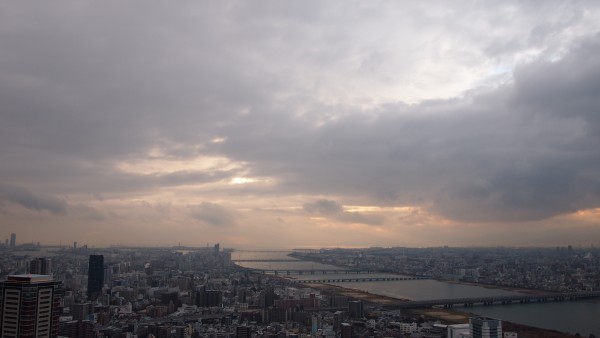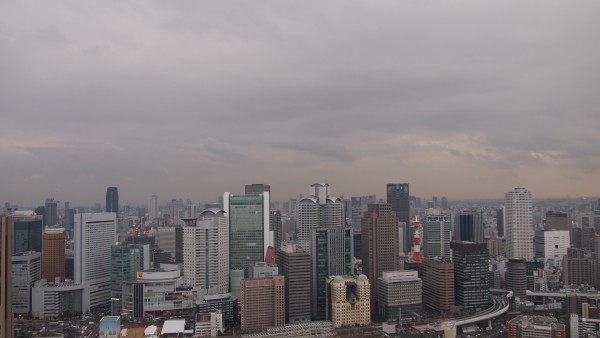 Inside the observatory deck, everything was decorated in full Christmas spirit. They had a tree with plenty of wishing stars where we could write notes and hang around the place.
We walked around the area and found another viewing spot from inside the observatory area, so we just sat there to rest our feet for a bit before leaving…
On our way back to our hotel in Namba, we walked past a very cute mushroom-looking confectionary store display. I just had to take photos!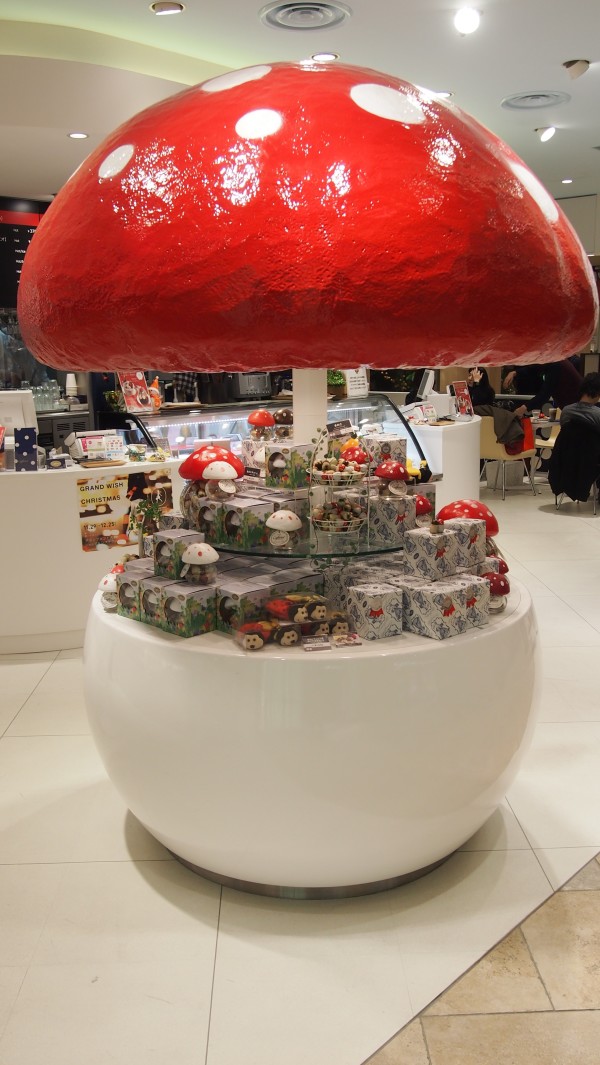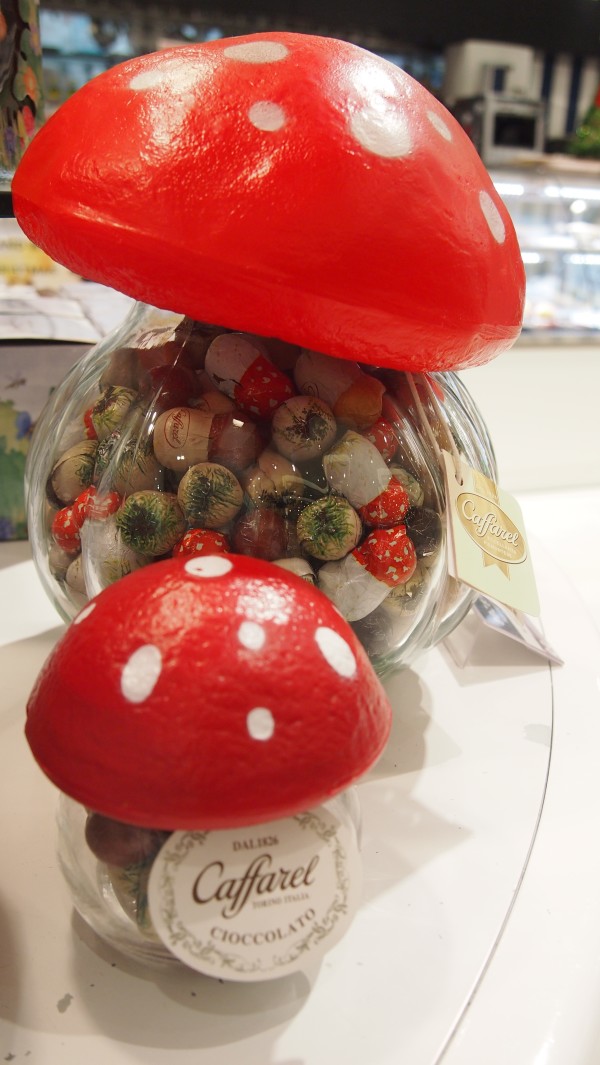 Not far from the mushroom was a very exclusive and elegant looking cream puff shop. And because we love how the Japanese love their cream puffs, we stopped and gave that a try. As I remembered it, they were deliiiicious. I can't remember the shop name, sadly.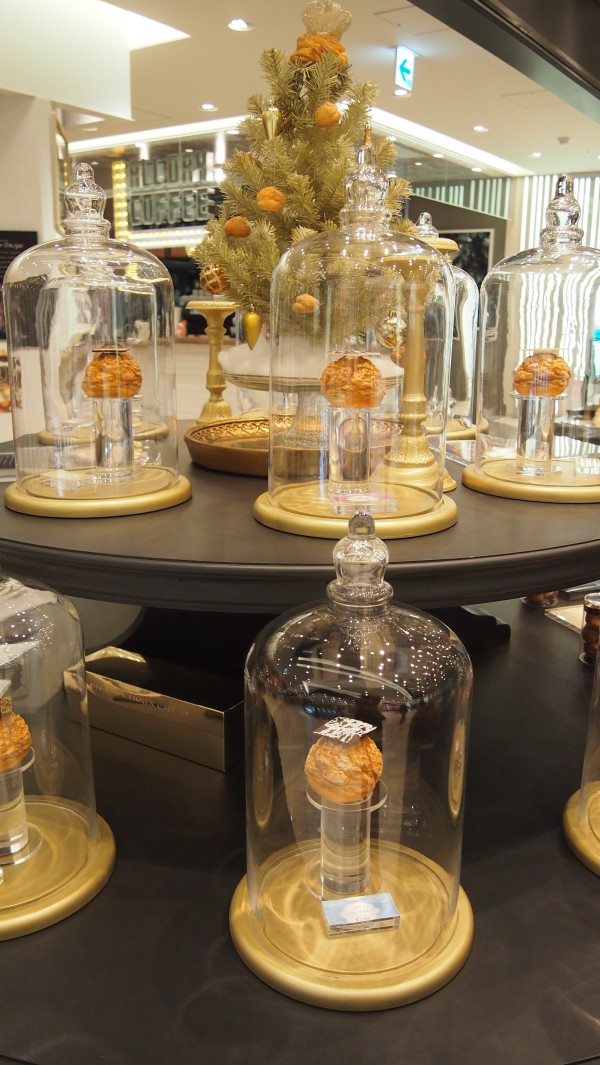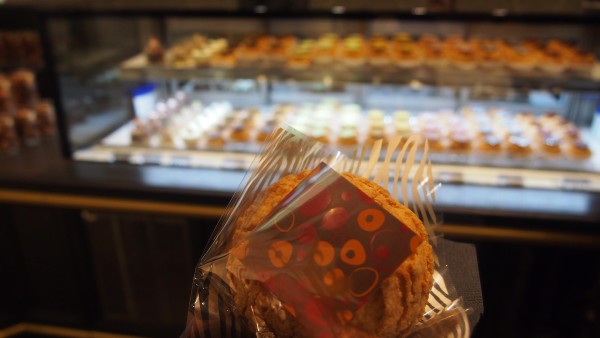 Back in Namba, we met up with a friend and his family who then took us to a nice restaurant. I had no idea what was ordered or what the place was called, but yeah, here are some food photos for you to look at! LOL.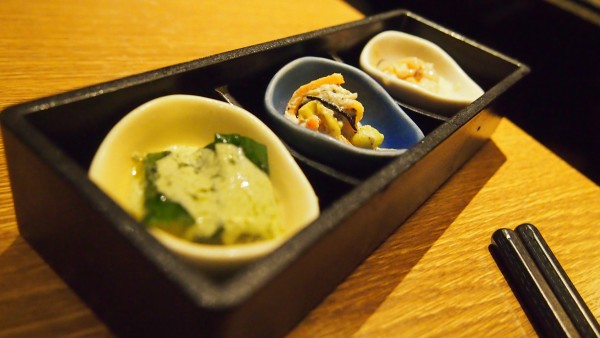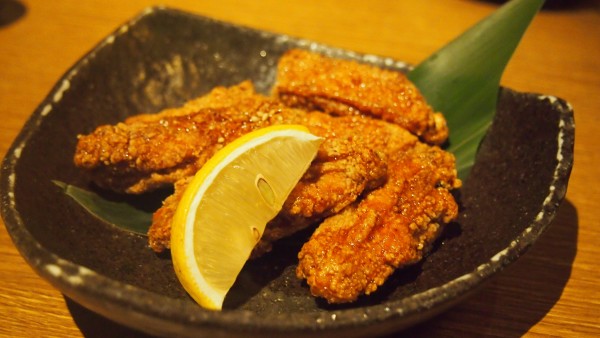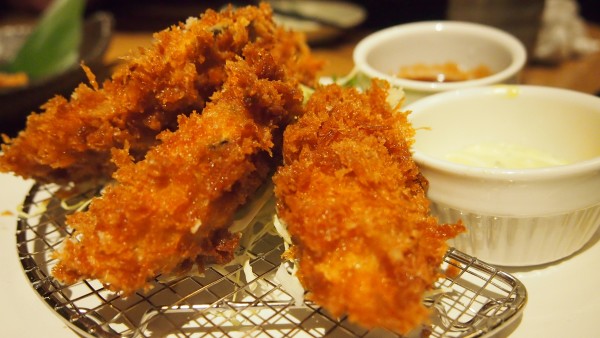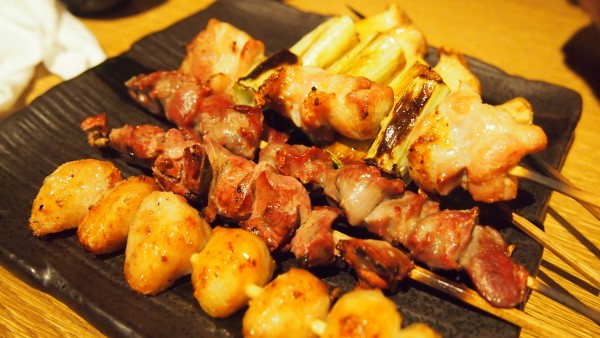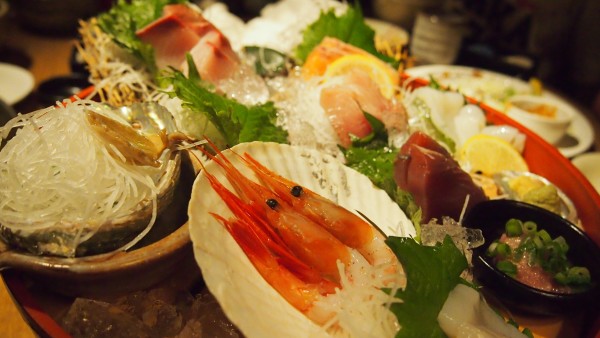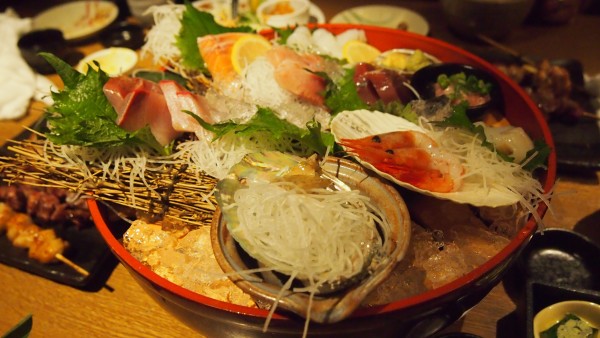 And that was it. Another fun-filled day using the Osaka 2-Day Pass!
If you would like to view Osaka from above but have limited time, I'd recommend visiting the Umeda Sky Building instead of the ferris wheel. I mean, yeah it's a fun experience but the view from Umeda Sky Building was definitely more 360 degrees and breathtaking.