If you're in Osaka, you're going to be eating a whole lot. After all, Osaka is the home of takoyaki and okonomiyaki and a whole lot of other food that you should not miss out! We spent a few days in Osaka, and apart from all the touristy things we did, we also ate heaps. So here's our food travel adventure in Osaka…
Kani Doraku
First one on the list: Kani Doraku, a restaurant for crab lovers. I'm not even a huge crab fan, but I do love the idea of eating crabs in so many different ways. And Kani Doraku serves just that…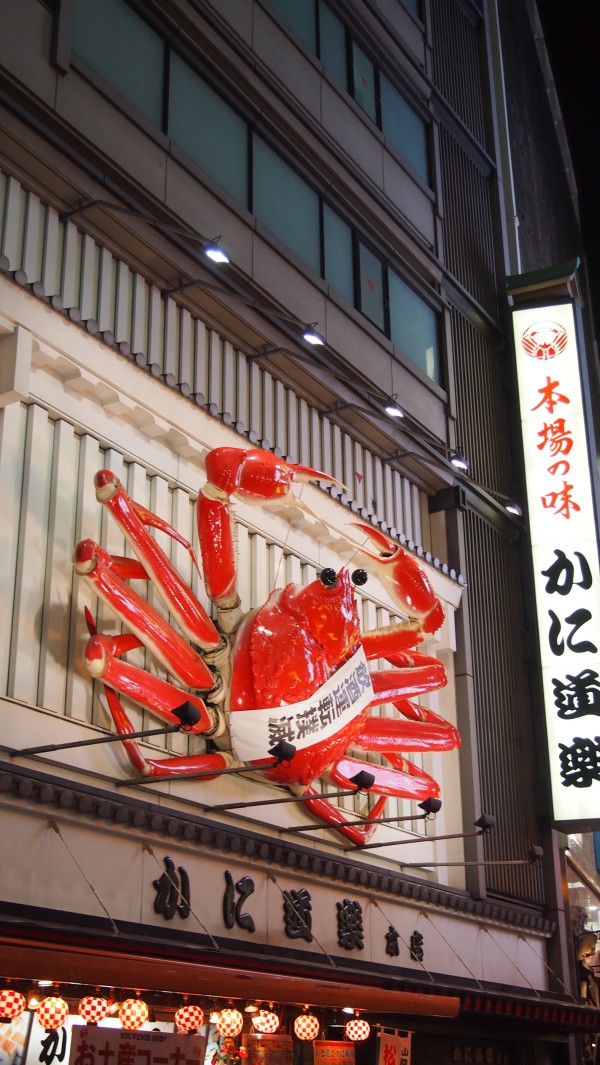 Kani Doraku has many stores all over Japan, however the one we visited was the Kani Doraku Honten on the main street of Dotombori. You won't miss it. Huge crab sign at the front, and plenty of live crabs as you enter…
This is the original / main restaurant, and I suggest coming in early on a weekday. Lunch is always better, as their lunch menu is much cheaper than the dinner version.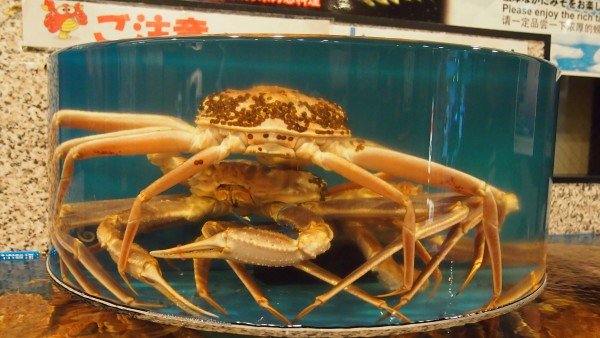 I love how even the littlest details of this restaurant has been adorned with crabs. If you've got a kani-phobia (not sure what the scientific term is), I suggest you give this place a miss! ;p
There were four of us, and at the time there were four lunch set menus on the list. So we ordered one of each and let the feast began…
Depending on which crab kaiseki set you choose, you will get a variety of crab dishes, from croquette to sushi to boiled to sashimi.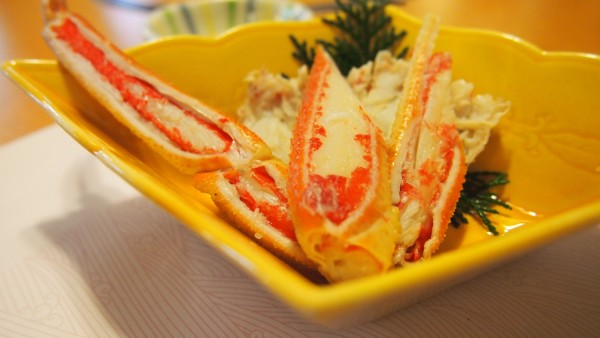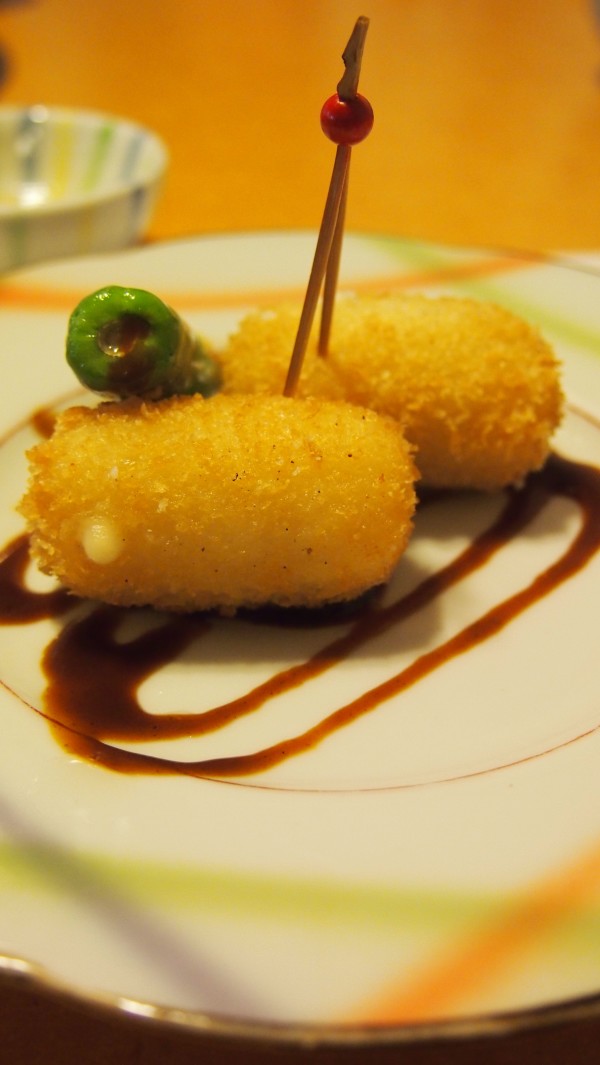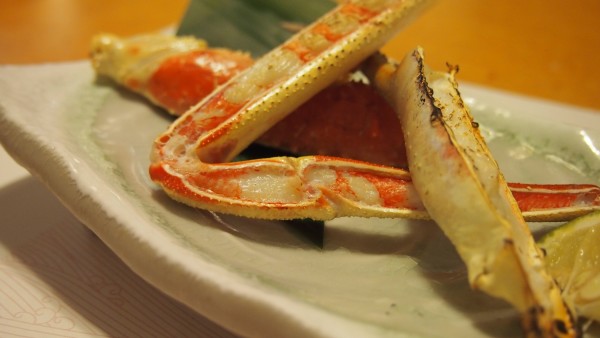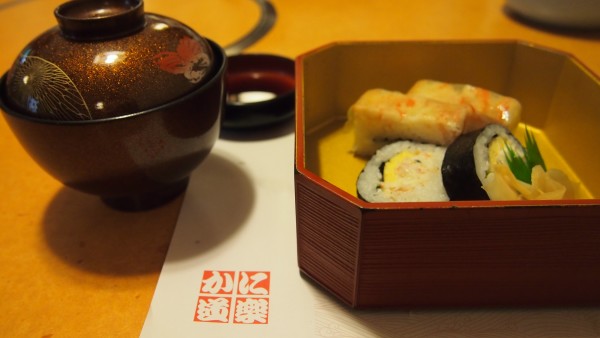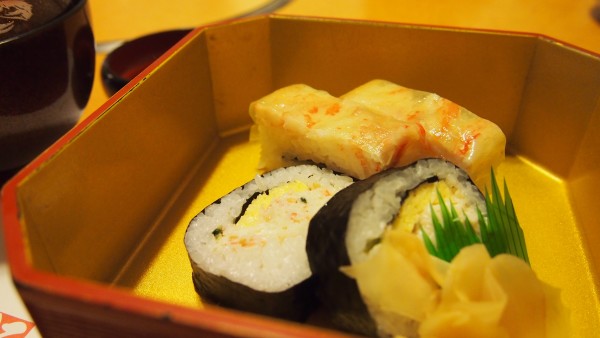 For the more expensive menu, you also receive this special rice dish which was very very delicious. I will go back just for this! (But then again, I am a carb lover.)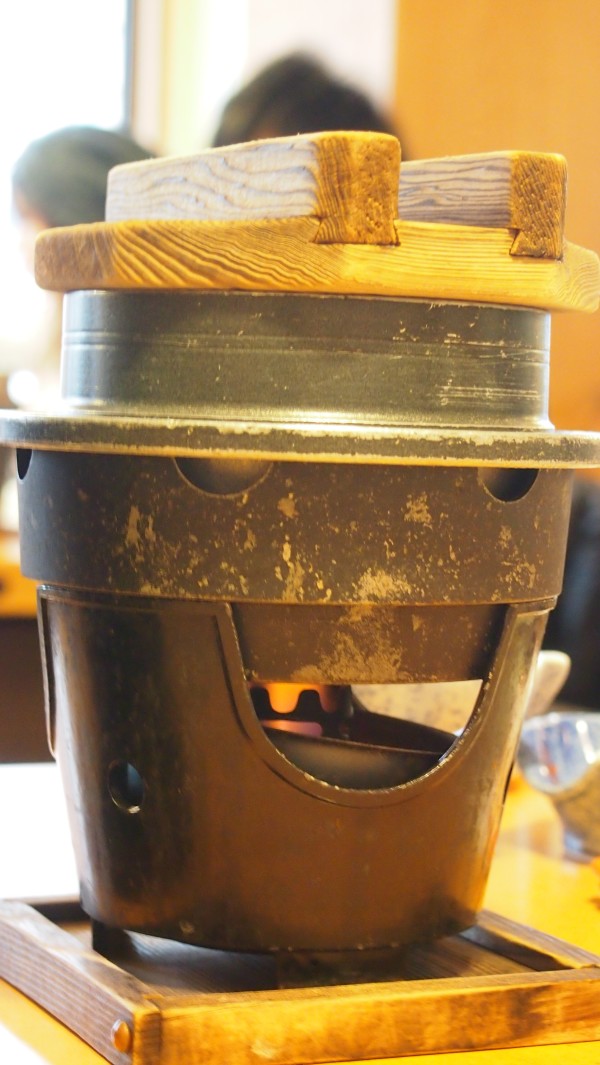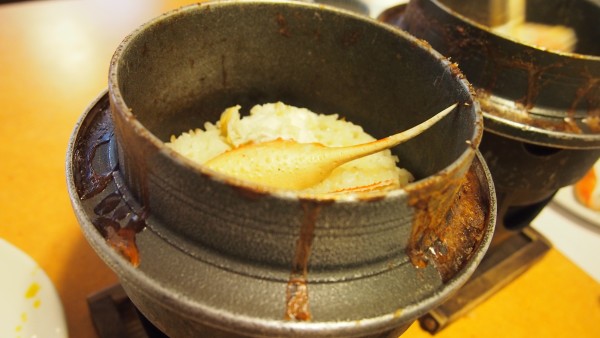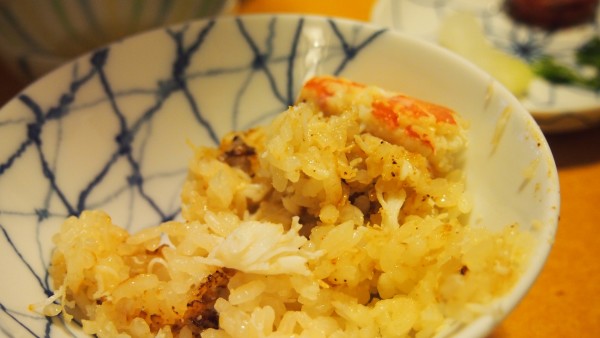 And at the end of the meal, we had vanilla ice cream with green tea sauce to clean our palate. Om nom nom.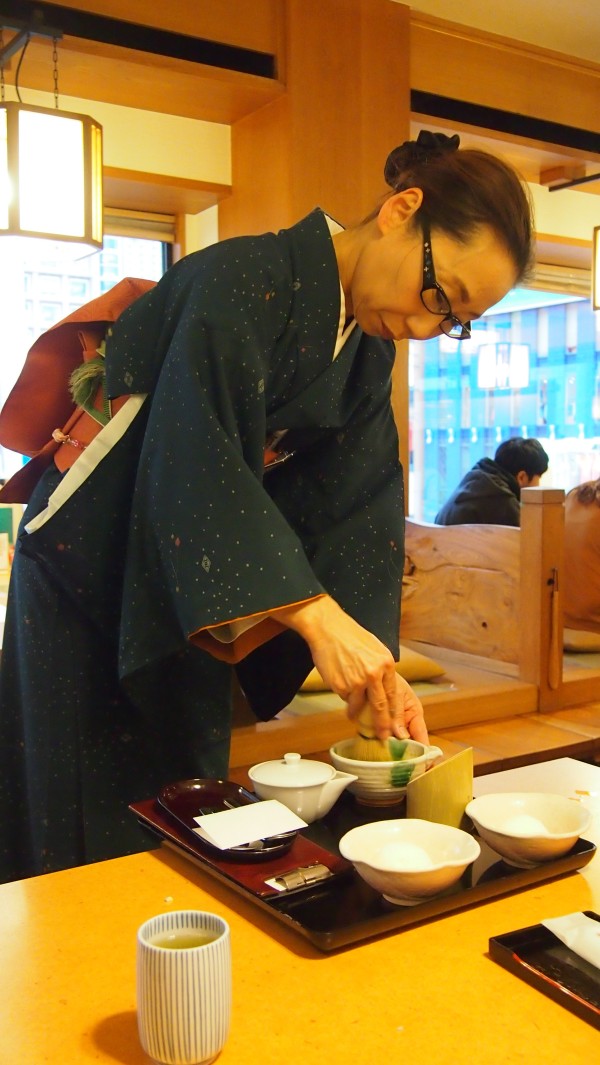 I think Kani Doraku is a must for anyone visiting Japan, and if you're in Osaka, why not visit the original restaurant for that extra special experience!?
Fujiya Family Restaurant
I have a thing for Peko-chan, the mascot of Fujiya restaurant. Plus, I love desserts. So when we walked past the Fujiya restaurant along Shinsaibashi-suji, we decided to stop by.
The good thing: you get Japanese/western fusion food with dessert in a set menu any time during the day. The bad thing: if you're not a smoker and are sensitive to the smell, then this indoor restaurant is not for you. The smoking area and the non-smoking area are basically next to each other, and the restaurant smells like smoke, which is a pity.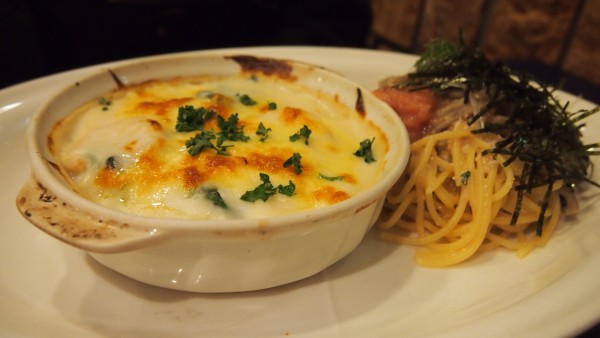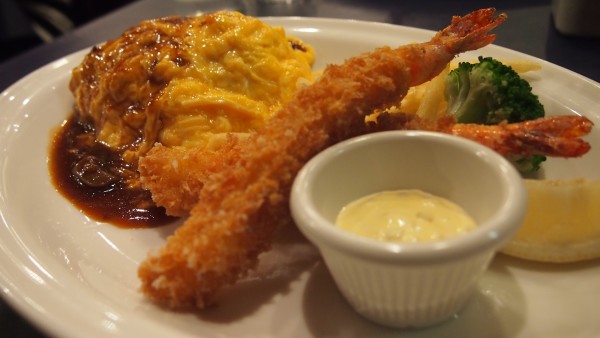 Food quality wasn't too bad, but I was here for the dessert. I love green tea desserts, and this is no exception! My obsession for green tea parfait & ice cream grew as I spent more time in Japan, maybe one day I'd even marry the parfait…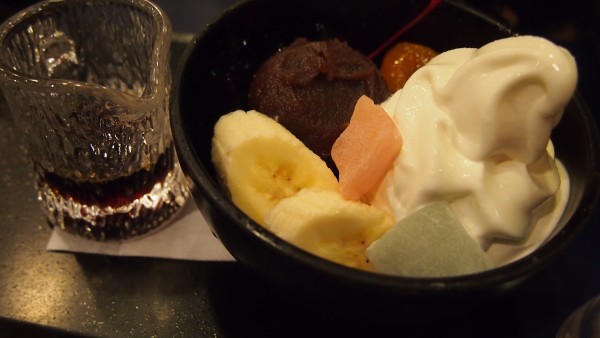 If you like desserts and are a little bored of Japanese food, you might like Fujiya. Peko-chan will greet you with a smile! It's not high on my priority list, but I do enjoy our visit.
Mizuno
When I was searching for "the best okonomiyaki in Osaka", I stumbled upon Mizuno. At that time, I didn't know that it was awarded a Michelin star, but I just knew that it often had a queue as long as its history, and so it was probably worth a try.
While queueing, we had takoyaki from a store nearby, so it's like trying 2 famous Osaka dishes in one go! Woohoo.
We waited probably close to an hour to get our seats. And once we were seated and had ordered our meals, we were asked if there was anything else we wanted… because the restaurant does not allow re-ordering (you can't just raise your hands and ask for an extra okonomiyaki if you're not full enough).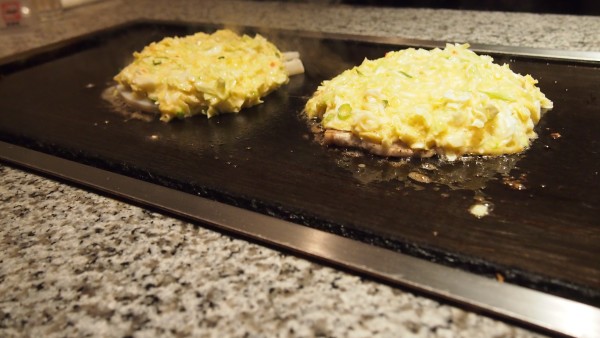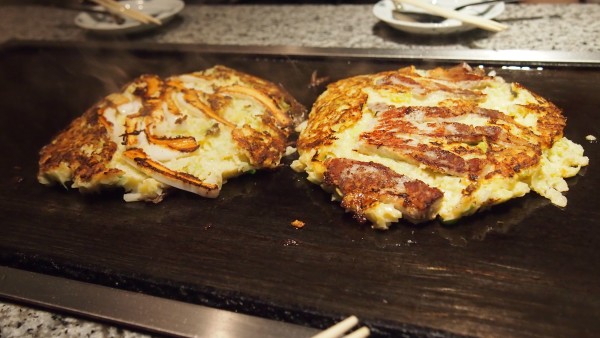 They helped us cook the okonomiyaki which was awesome, because we would have no idea what we were doing!
And we also ordered the yakisoba because carbs are good for you…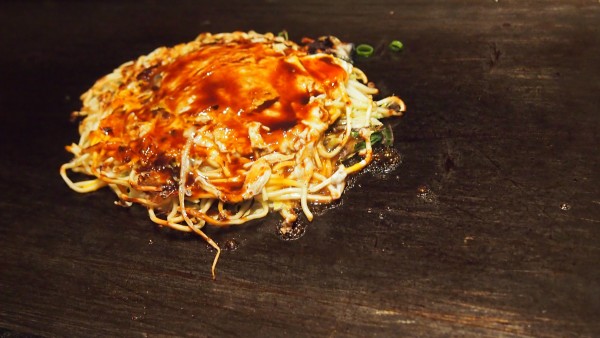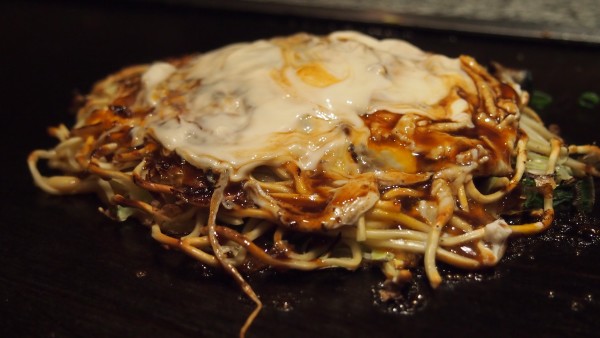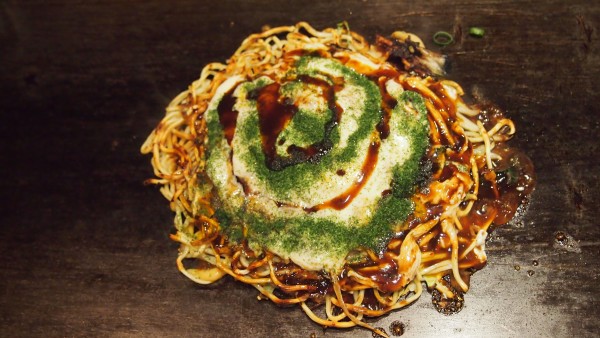 The okonomiyaki was indeed sublime. But the queue and the no re-ordering policy would make me think twice before visiting Mizuno again. If you haven't tried it before, I guess it's worth the experience.
Ramen Ippudo
We were walked towards Den Den Town when we got a little peckish and decided to stop by at Ippudo, a famous ramen joint located all over Japan.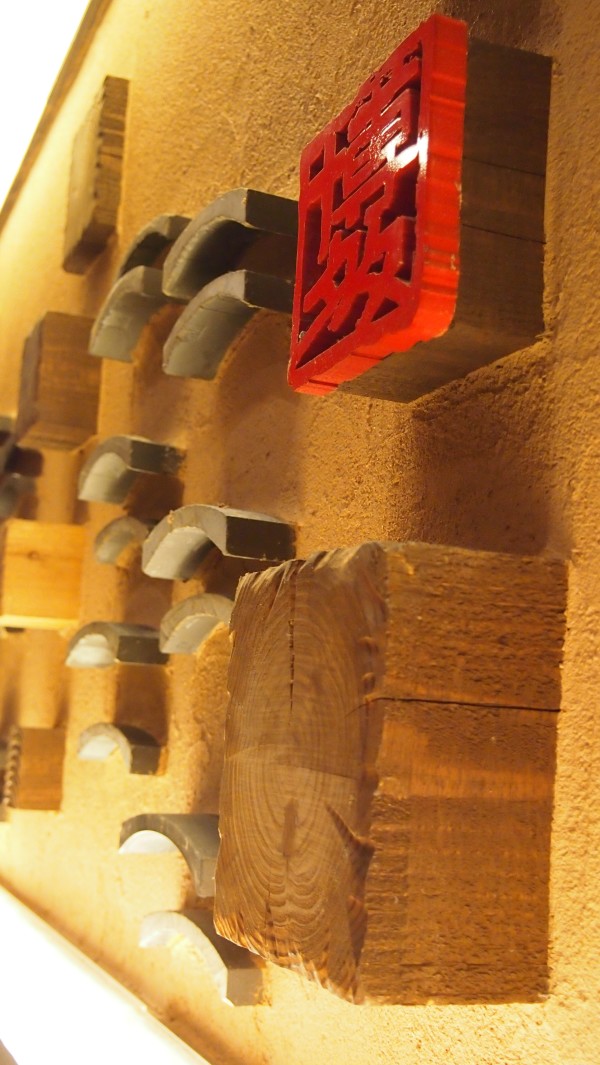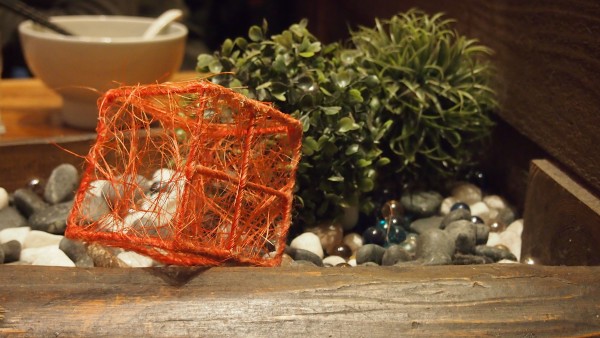 I have to say, they do make good ramen in Ippudo. And I love the cold red tea that they serve, haha.
You can choose different ramen broth, like akamaru (red miso paste) or shiromaru (the original taste) for example. And with a side of gyoza, how can you resist?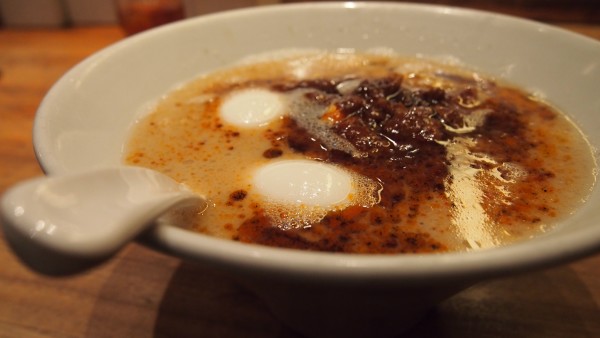 You can find Ippudo in many places around Japan. If you're there on a very short trip, I suggest trying the non-franchise ramen shops instead. But if not, then yes, do visit Ippudo for a bowl of yummy hot ramen.
Dalloyau
Now, let's talk about desserts, shall we? Dalloyau is a French patisserie shop that's located in many places around the world. But I didn't know that when I first saw it around Japan. We walked past it as we were doing our shopping our Shinsaibashi-suji, and in the end, we couldn't resist the temptation!
If you love cakes, you should probably try Dalloyau. I will be back for more one day.
Sushi Zanmai
When I hear "chain sushi restaurant", I thought: "ah, they probably won't serve really good fresh sushi and stuff". But I've heard so many good reviews of Sushi Zanmai that I ended up visiting it a few times myself.
And I did just that during our Osaka trip… This one's located on Dotombori street.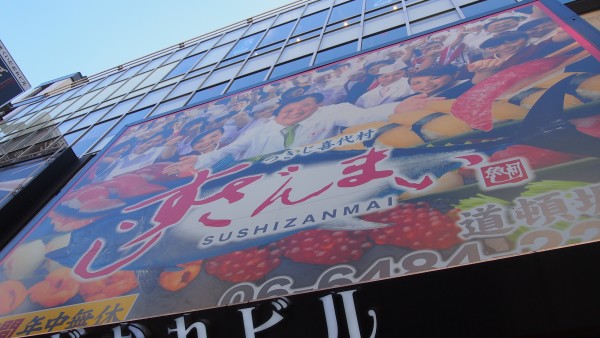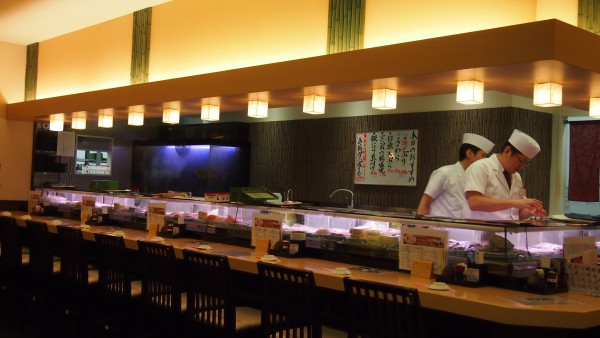 It's a no-frill sushi place with all the good sushi that you want, including those extra fatty tuna… My personal favourite would have to be the aburi engawa (seared flounder's fin?) that literally melted in my mouth.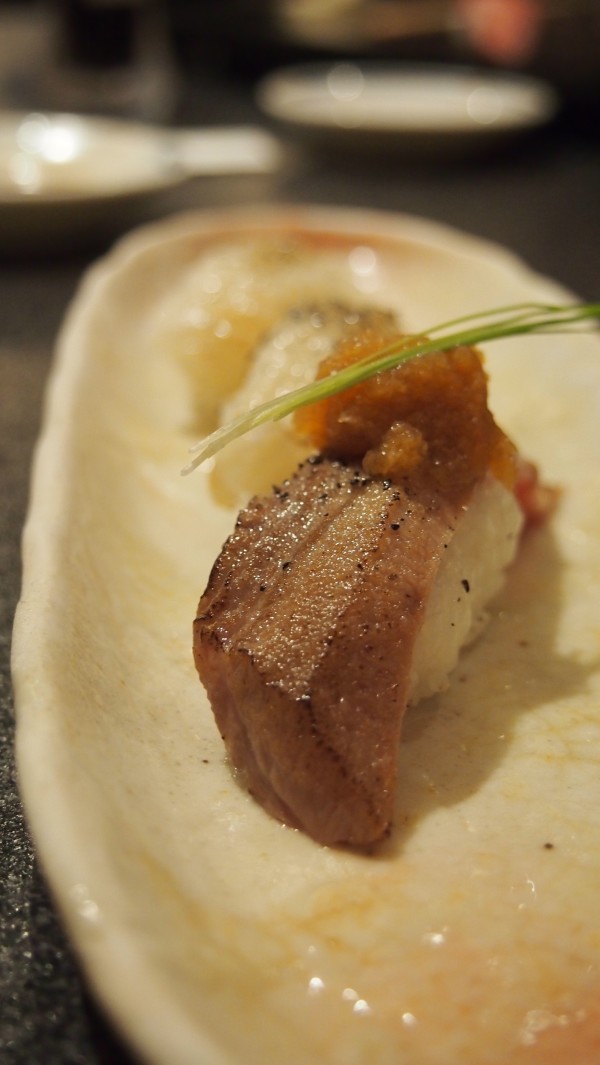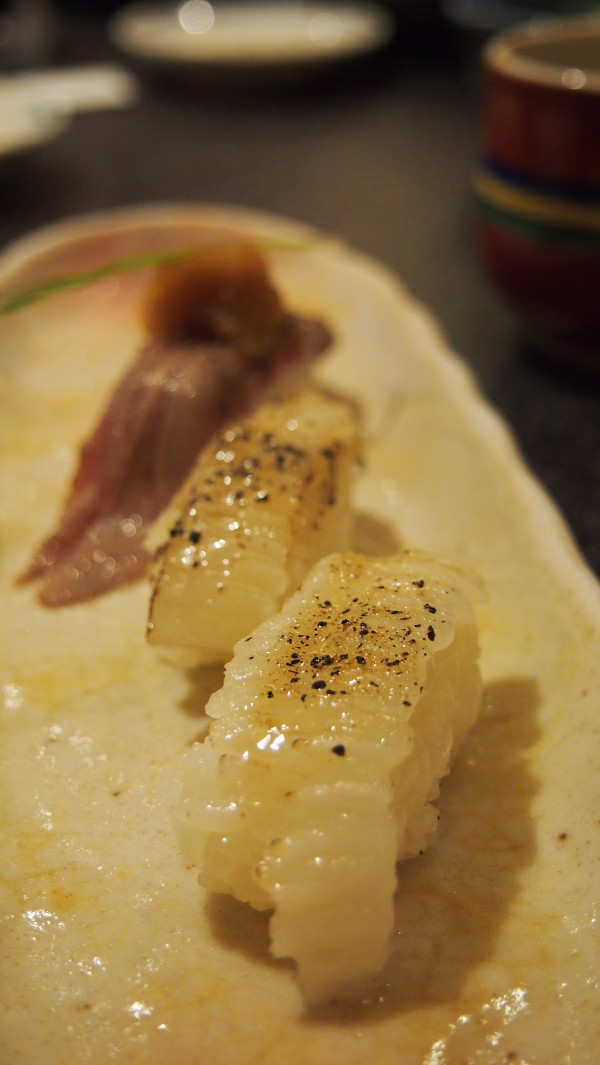 Sushi Zanmai is the sushi chain that I will return to over and over again, and I will bring my family, friends, and guests to experience the goodness too!
Hotel Dotombori
There is no prize for guessing where this hotel is located… Yup, on the happening Dotombori street itself! And I assume they really don't want people to get lost, so instead of making a normal-looking hotel entrance, they decided to adorn it with interesting head sculptures as pillars. Freaky or artsy? You decide.
We stayed in this hotel for 5 nights as we travelled through Osaka, Nara, and Kobe. And can I just say? This hotel has the best amenities in the world! Who cares about five-star hotels with swimming pools and gyms, when you can have a hotel with massage chairs, Wii competitions, dancing Santa, and free ramen & beer nights…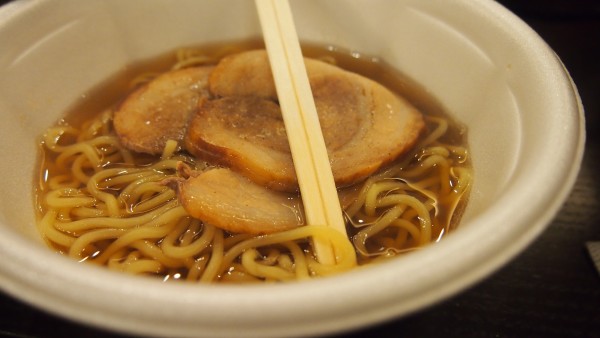 Yes, they were not the fanciest ramen, but it was decent and self-served. They had the free ramen two nights out of the five that we were there, and so we had the ramen as our supper. It was deeply satisfying!
When staying in Osaka, do check Hotel Dotombori. They have very helpful English-speaking staff and a very fun unique environment to return "home" to after a tiring day of shopping and sightseeing.