Takayama city is beautiful during winter and is so easy to walk around that you would totally enjoy the experience! If my first post about Takayama did not entice you enough, here's another one focusing solely on the accommodation and food (specifically wagyu).
It was our first ryokan experience and so we were a bit worried in picking one that was too expensive or too authentic (some of you might choose a different route: i.e. go all out and that is up to you! I think either way it'll be fun to at least try a ryokan).
Ours was called Hotakaso Yamano Iori (some places had it as: Hodakaso with a "d" instead of "t"), and it was tucked away on one of the smaller streets in Takayama. But Takayama isn't that big, so I'm sure you'll be able to find your way around!
Walking in, I could see the omotenashi (background work) that they put to ensure the littlest details are taken care of.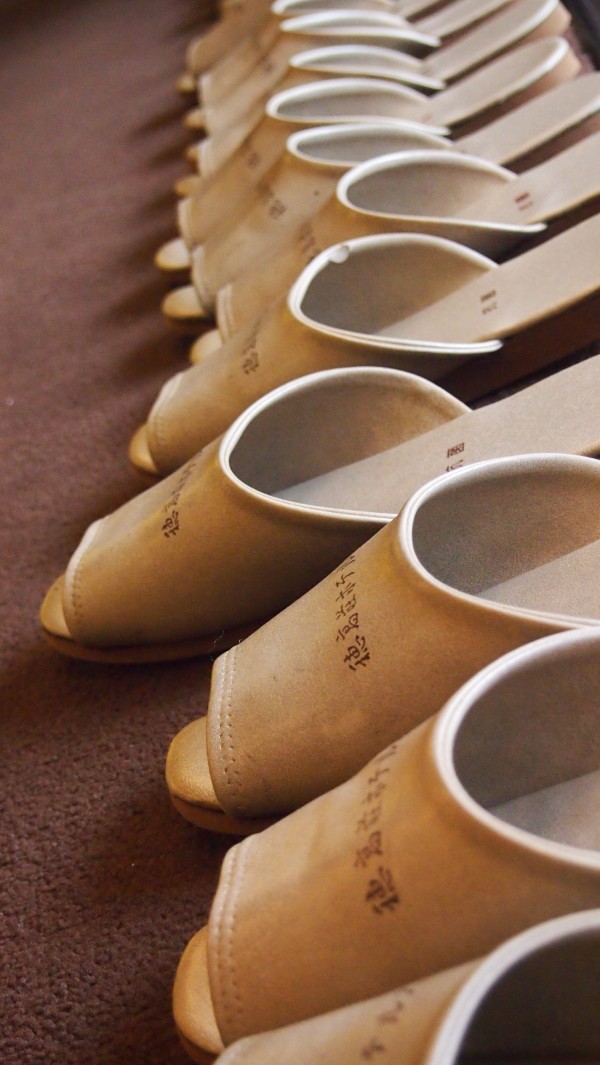 Some reviews would mention that the place is a little bit old. Being our first ryokan experience, I don't have anything to compare with, but it surely didn't feel too old or anything.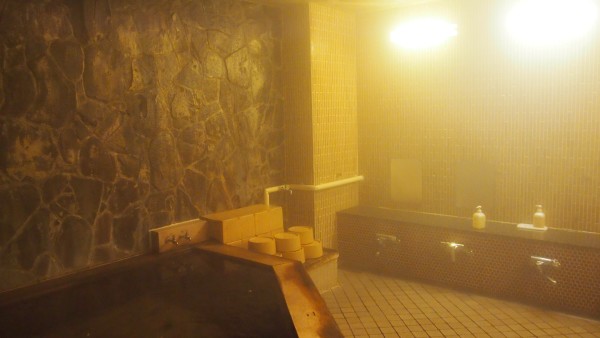 The room was huge! Especially since we had been surviving on AU$70-100 business hotels that were about as small as Zoolander's school for ants…
There was an area specifically for drinking tea, with a view to our own small private garden. I had so much fun just watching the snow falling on the leaves while sipping our matcha green tea and biting on the free cookies. Definitely worth the experience!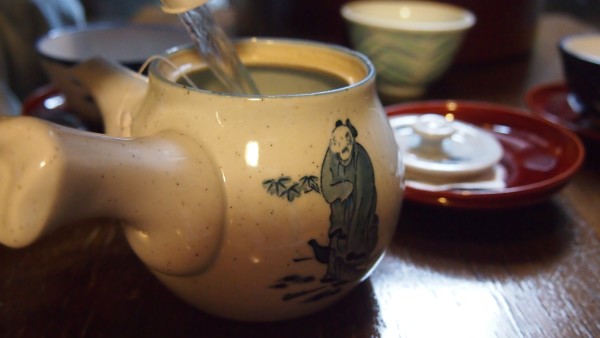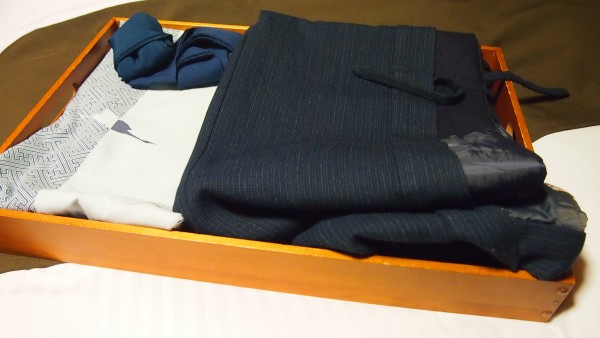 As with every Japanese hotels and ryokan, you get your own yutaka (robes) to wear while in the facility. Ours was placed in a box ready for wearing.
I even had time to take some photos of my recent purchase of Hunter x Hunter's Killua and Gon figurines against the snowy private garden backdrop. Too pretty!!!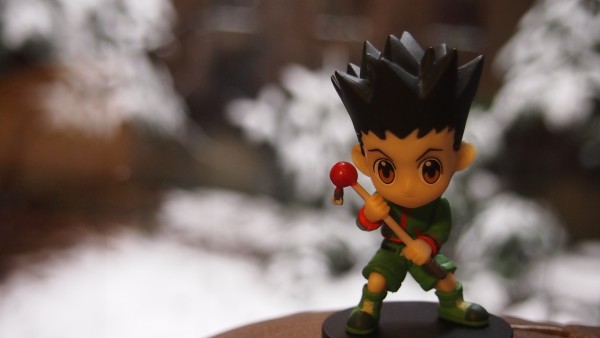 Now that I'm done talking about the ryokan, let's talk to food. Takayama is located in the Hida region famous for its wagyu beef. Wagyu actually just means Japanese beef, therefore a good wagyu can be found in various parts of Japan (Kobe is the most famous overseas, but some prefer the Matsusaka or Hida).
So here, you can taste some really good authentic Japanese beef for a slightly lower cost than going to Kobe, for example.
These mouth-watering Hida beef skewers literally melt in your mouth. If I had one regret, it was that I didn't go back for a second round! We had this while walking around Takayama because it was still a little early to have lunch.
But don't worry, we still had lunch!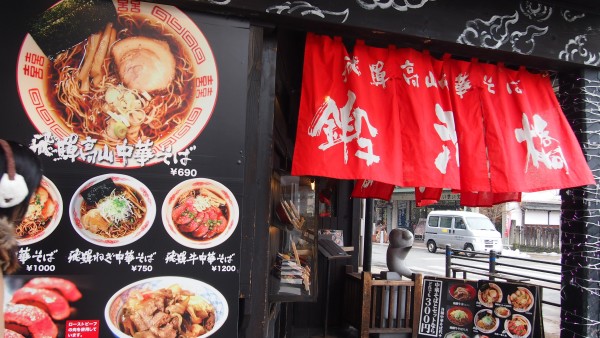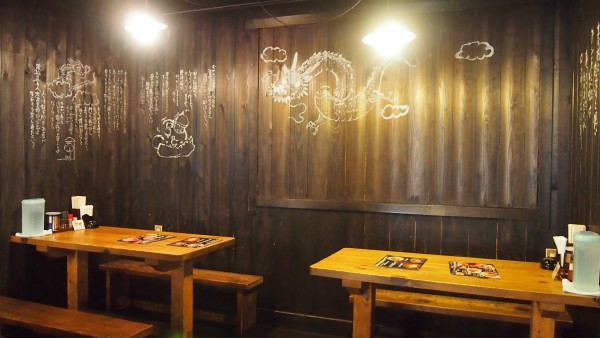 We were freezing halfway through getting lost around the Takayama old town so we decided to stop by at this particular restaurant.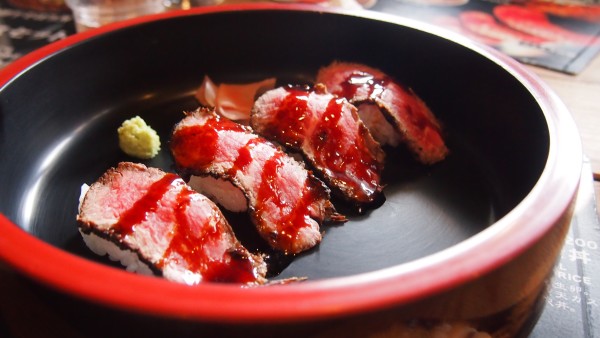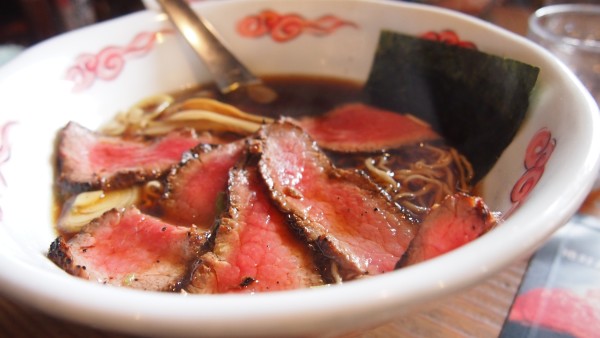 They served Hida beef sushi and ramen, so we gave those a try. Because, when in Rome eat like the Romans (misusing the phrase probably, but whatever). We just wanted to try every variation of Hida beef while we could I guess. It was decent, but I assume these weren't the highest grades.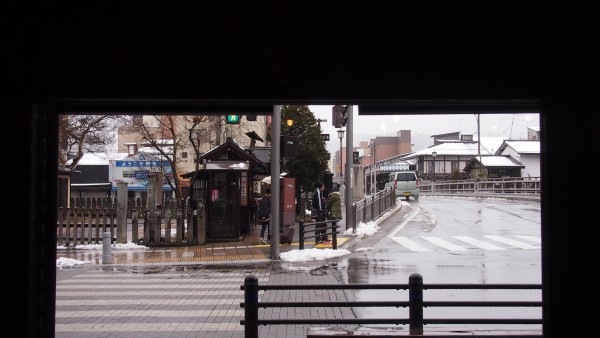 The view from the inside the restaurant was really pretty. I love how quiet this town is (or at least it was quiet when we were there). And the snow, aaah bliss.
Anyways, since we're talking food still, let's go straight to dinner. The walking around bit can be found in the first part of my Takayama post.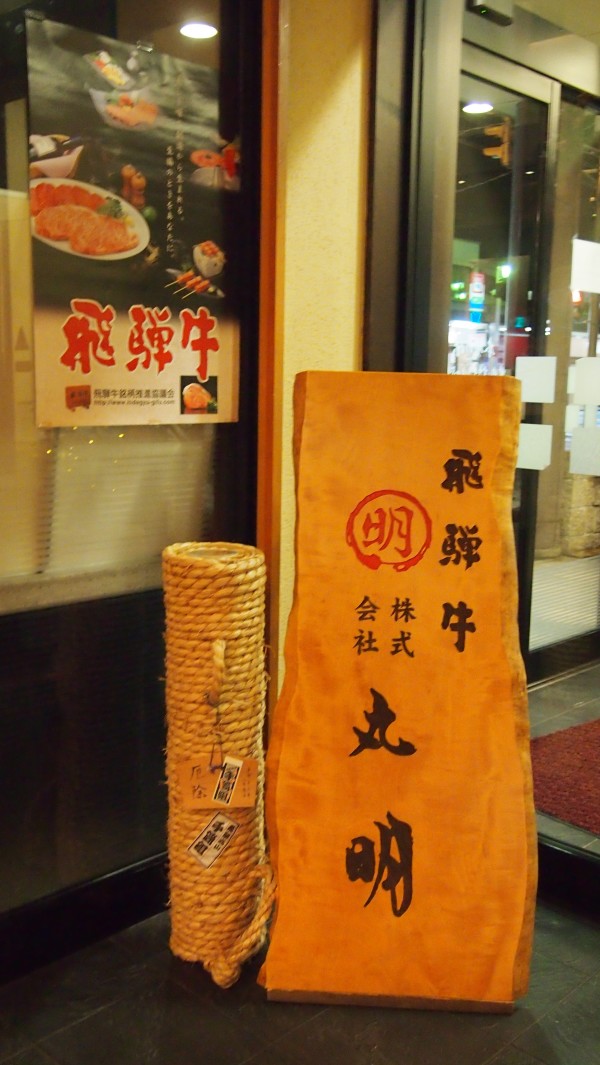 There are probably heaps of Hida beef restaurants around Takayama, however one that was reviewed by many other bloggers is Maruaki… So we decided to give this place a try.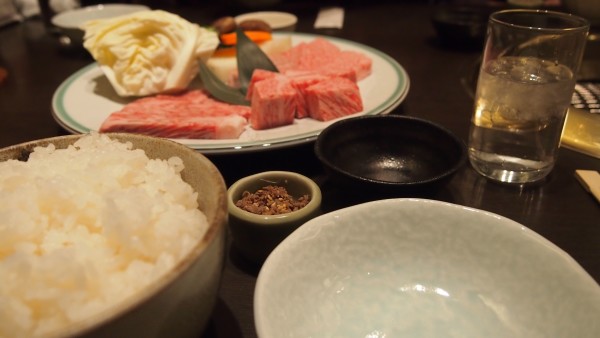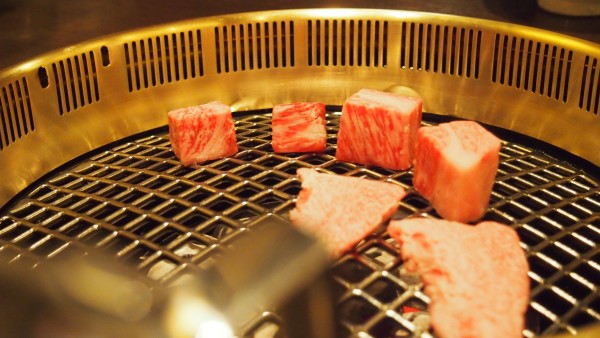 We ordered plenty for the four of us. And oh, they were SO good.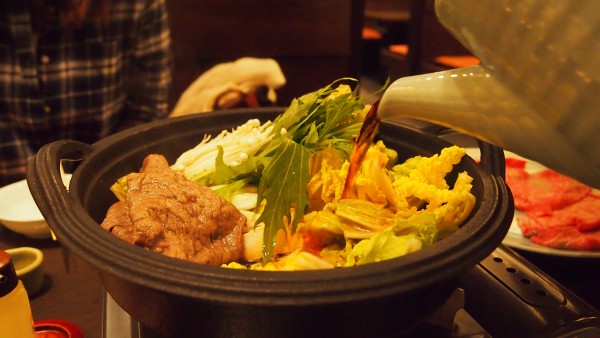 We also tried the sukiyaki version. Although the beef weren't as good as the other cuts, but having something nice and warm on a winter night really did make us feel warm and nice inside too!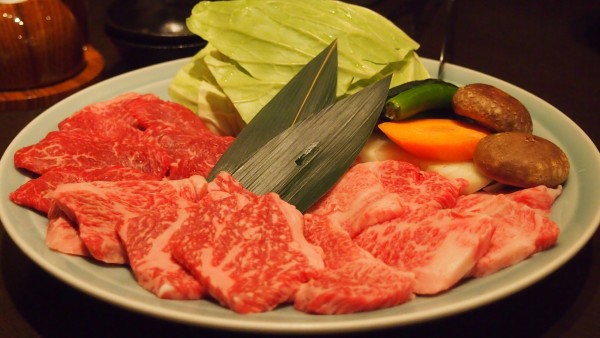 We were totally happily satisfied by the end of dinner. We would go again, if we stayed in Takayama for a longer period of time. So yes, if you're in the area, do visit Maruaki!
After dinner, we headed back home and enjoyed the serenity of our ryokan. The next morning, we had breakfast served at the restaurant – included in our half-board package.
To be honest, I won't be able to tell you what we had, because I wasn't entirely sure myself. But there was salmon and rice and onsen eggs and other small plates filled with goodness.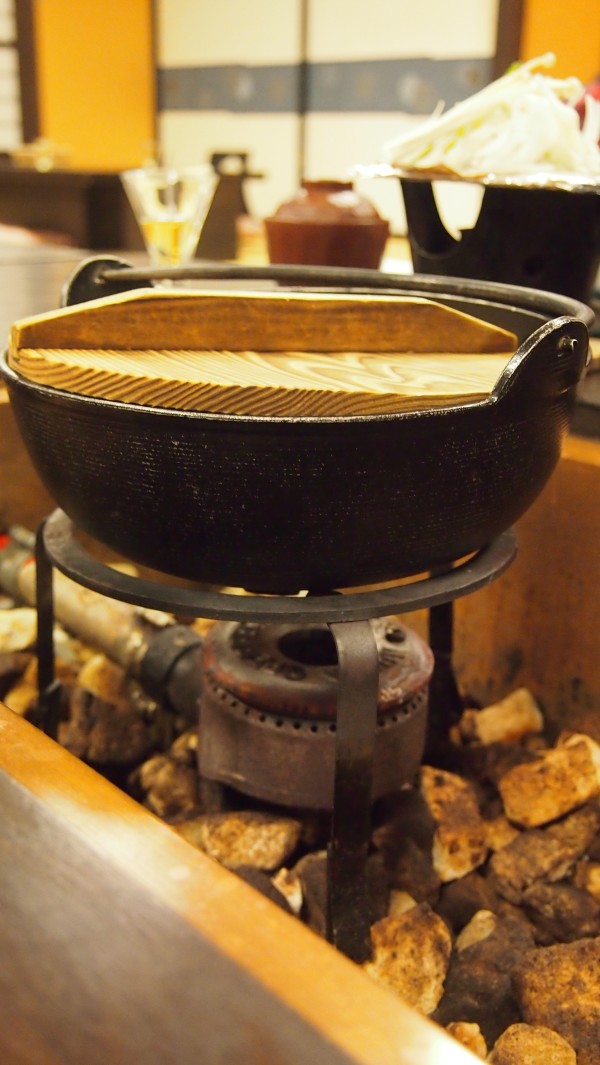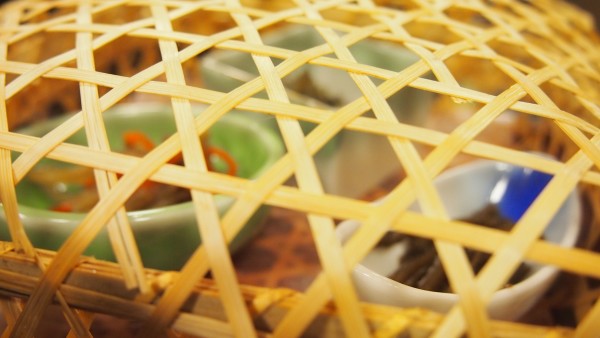 I know I am rather picky when it comes to food (and veggies), so I probably am not right the person to give a rating or review on the breakfast. So let's just skip to lunch! (We visited Shirakawa-go in between breakfast and lunch, that'll be in my next post.)
We only had an hour or two to spare once we returned back to Takayama, so we thought: why not have another round of Hida beef before we take the train?!
A local suggested that we visited Ajikuratengoku because it is also famous for its Hida beef and it's next to the station. So we gave that a try. Given the choice, we'd probably pick Maruaki as the better option, both are highly rated in TripAdvisor so you can't go wrong with either!
I'd have to say, Hida beef was better than any beef I've ever tasted in Australia.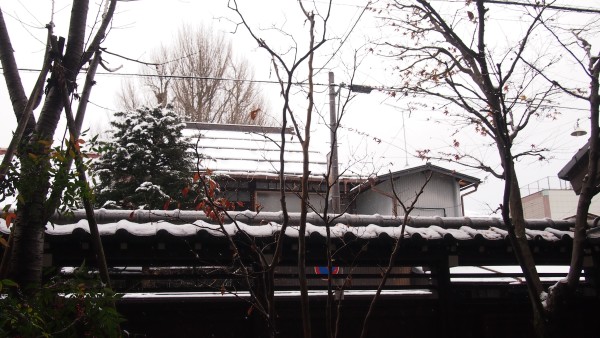 So that was the end of our Takayama trip. What a gorgeous little town filled with so many wonders at every corner… and awesome food.
Takayama is a popular destination for tourists, so make sure you book your hotels/ryokans early to get a good one!