This has been a weird year. Weird in a way that I spent half of it in Japan, my favourite country in the whole wide world, and the second half in Melbourne with my favourite people and favourite job. It's a lot of favourites, if I think about it. Ha.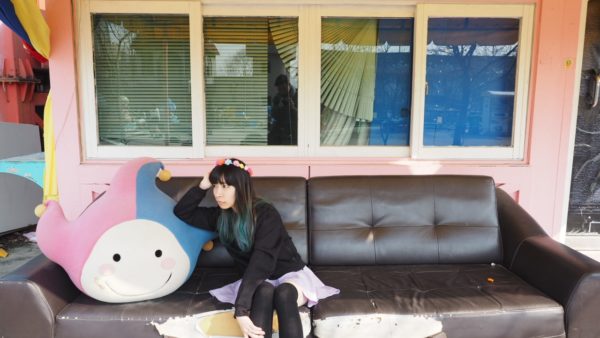 This is also the year I actually started eating veggies more, which might not mean a lot to some of you reading this… But just to put it into perspective: I think I've had that New Year's resolution of eating vegetables since I was in my teens. So to achieve it this year (yes, it's only just the start, I should live healthier in general), it's an amazing milestone that deserve the mention.
Greens aside, I thought I'll share with you some memories from 2017, with photos and all, just to serve as a reminder to myself that these things happened (I'm forgetful, you see).
Let's start with the memories…
I'll group them into a few different events/moments that made 2017 so special. Here we go!
[BEST MOMENT: Runner up] Visiting an abandoned theme park near Seoul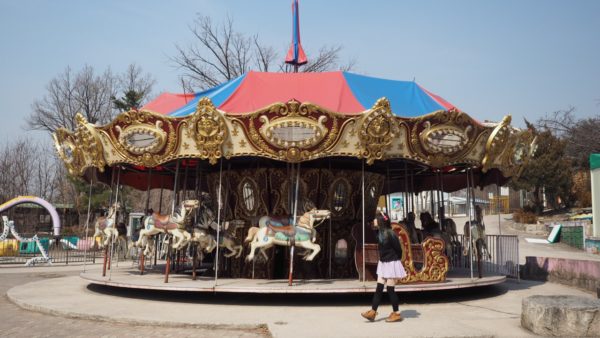 Towards the end of February, my sharehouse friend, the husband and I went on a South Korean trip. The main purpose for the husband and I was to get out of the country when our working holiday visa expires and to return as a tourist for another 2 months because we would like to do more travel (and it's just cheaper as a tourist than it is as a resident!).
The trip itself was relaxing and fun. Lots of eating and walking; some Pokemon catching and sightseeing; and minimal shopping (where my girls at!!! *sad*). The husband and I also then took a train to Busan (no zombies though) and spent our last few days including our 5th wedding anniversary there before heading back to Tokyo.
But there was one part of the trip that I actually had as "maybe" in my itinerary, but I am so so glad that we did it. We visited a sort-of abandoned theme park near Seoul. I've always had a thing for abandoned places and urban exploration, but I'm a chicken! So knowing that this was half-safe (with entrance fee but everything at your own risk), we decided to give it a go.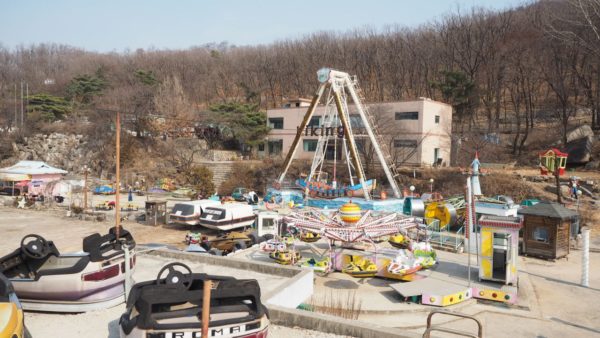 It really was a tick off my bucket list, and I'm so thankful for my husband for wanting to come along with me – even though it's not always his type of thing (but he did enjoy it!!).
[BEST MOMENT: Winner] Japan trip: cherry blossom with mum & south of Japan with the husband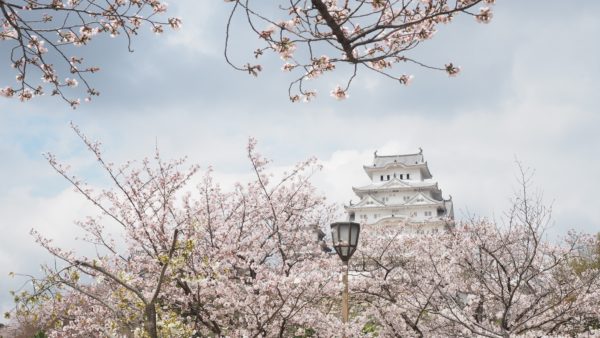 I promised my mum to bring her around Japan during the cherry blossom season, because she's a huge flower person and as a very belated present for her 60th birthday. We wanted to go back in 2016 when I first moved to Japan, but because everything was a bit of a rush (we just settled into our accommodation a week before the sakura season), we decided to postpone it to 2017.
On the other hand, husband's birthday is also in April, so I decided to do 2 trips during that time. We went down south to Kagoshima in Kyushu and visited Sakurajima, this picturesque volcanic island where we conquered one Pokemon gym which lasted a whole month (old gym system was like so much better).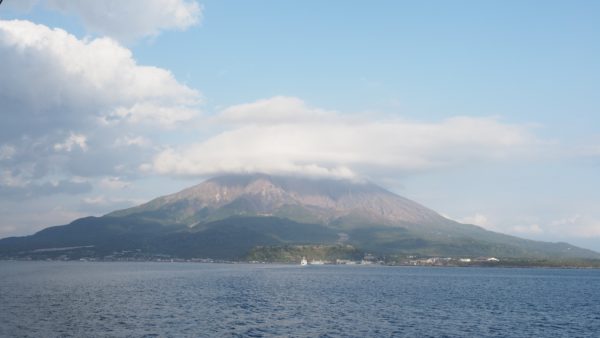 Back to mum's trip. I had so much fun travelling with mum finding cherry blossom spots and other tourist attractions; being her photographer (cos, like me, she vaiiin); eating all the ice cream and desserts (I got my sweet tooth from her); and just spending time together capturing memories.
Our highlight was this place we found in Kyoto by accident, where we dined underneath all the fully bloomed sakura trees. In fact, this would be the highlight of my year if I have to pick just one. It was magical.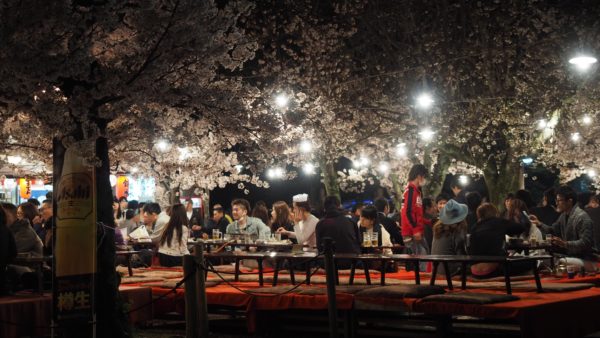 Seriously, the pictures don't do it justice. You have to be there to experience it. I'm usually all for taking pictures, but this was one that's worth just soaking it in in real life.
[Always a winner] Spending time with friends & family
What kind of category is this?! Haha. Well, it's my reflection blog so I get to do it the way I want to. So here it is. 2017 was extra special in this department because of these 4 things:
Spending time with share house friends in Japan & exploring places.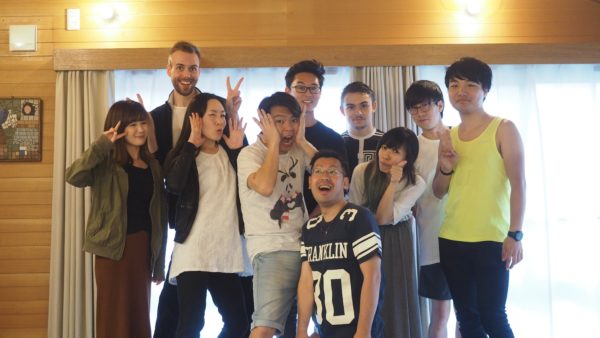 Playing tour guide and hanging out with all the friends who visited us in Tokyo. For many, it was their first time in Japan. For some, they'll always return. But for each person who visited me (not just in 2017, but also in 2016), THANK YOU.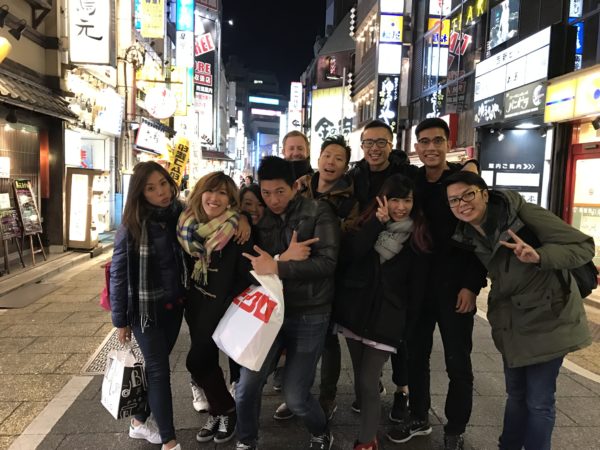 Returning to Melbourne and celebrating friends' weddings & birthdays together. It's so special to see our close friends got married, to be there for my closest friend's birthdays, and to just enjoy every moment, every meeting, every weekend, every big event together with them. They are like family.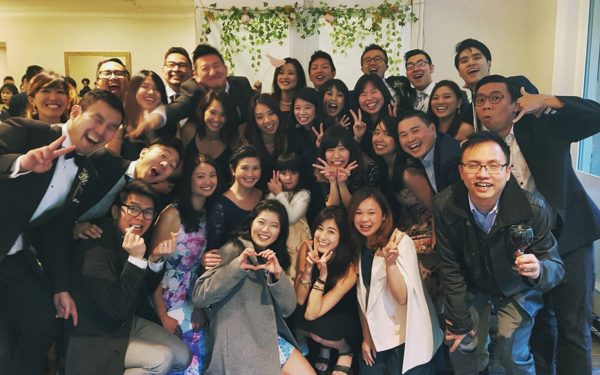 Visiting my family (and friends) back in Jakarta. I haven't actually been back for many years, so it was good to catch up. My highlight would have to be catching up with my sister and playing with my niece. But the food too, though, mmm…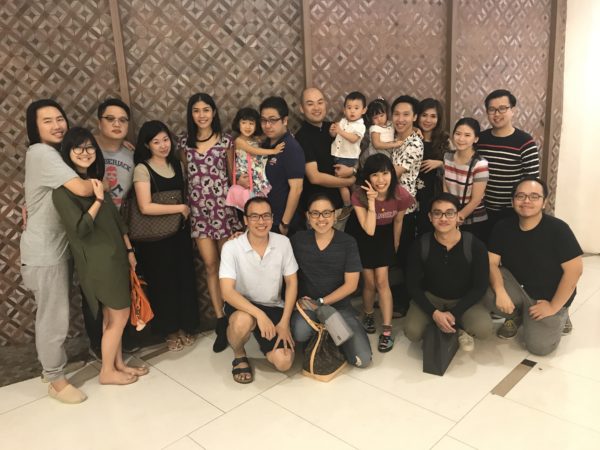 Each of these made my 2017 so so special. It's easier to talk about events sometimes because it's a specific thing that happen in that year, but really… the year is nothing without the closest people in my life.
Now onto the life lessons of 2017…
I think these reflection blogs are only as helpful as I make them to be. So rather than just listing down things I've enjoyed in the last year, I thought I'll also share some lessons I've learnt. They are in no particular order. It's just whatever I had in my head when I woke up on 31 December 2017.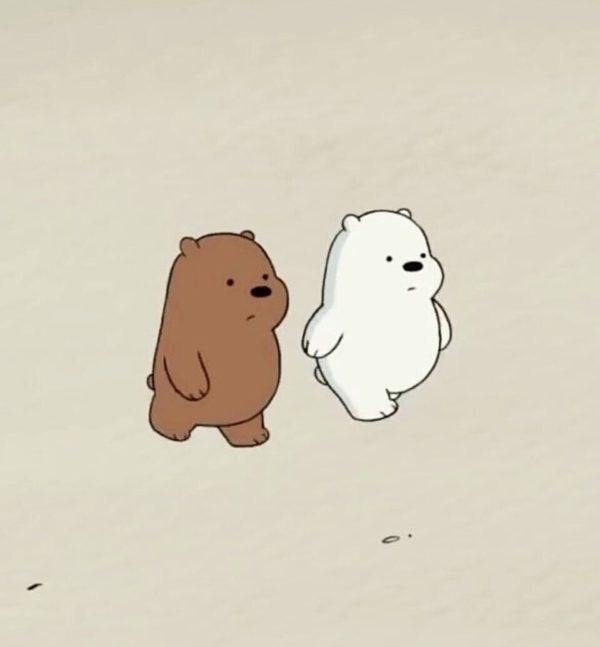 I learnt empathy. Or the lack of it. I learnt that there are so many human experiences that are impossible for me to understand, unless I too have been through it even if I've gone through similar things. It's impossible to truly understand, but it is possible to walk alongside the people I love and care about. I am learning to do so.
I learnt strengths. To understand myself and others better and to use the innate gifts and talents that I've been given, not to be self-serving, but to serve others. And I learnt to accept some of those strengths which, to me, might sound like non-strengths (or even a weakness) because it is through accepting that you can learn to use those strengths. Note: I did this Strength Finder test with the creative team at work and it was helpful.
I learnt determination. If you want to achieve something, you have to do many things: hard work, discipline, grind and persevere among a few. I've come a long way from the girl who didn't have much passion for anything in life, to someone who has way too many passions (as the husband would put it). I wish to be more determined in making my creative dreams come true. Keep shipping!
I learnt that in our finite lives, the best thing we can do is to love God and love the people. Both are easier said than done. In my heart, there's so much hatred and unforgiveness. But to remember that He loved me first, well tbh, it doesn't make it easier still! Haha. I'm stubborn. So please help me God. I'm still learning…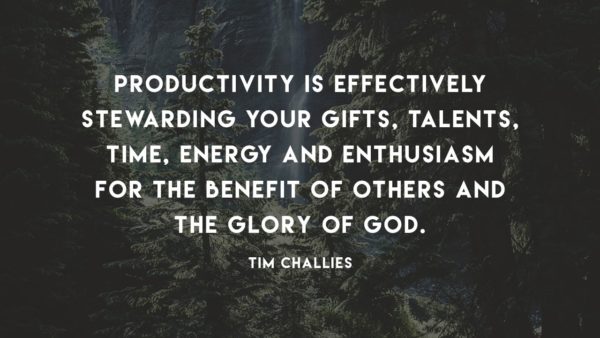 And that's it. My year in a nutshell. From experiences and memories that I will treasure forever to the things I've learnt as I walked another year on earth!
What about you? What are some lessons you've learnt? (And now, for that 2018 resolutions…)