One week before my 30th birthday, I invited about 30 of my closest friends to party with me.
Knowing me, there was a theme: Japanese high school. Knowing me, everything was colour coordinated: pink. Knowing me, I wanted everyone to dress up: school uniforms.
Instead of just telling you how awesome of a party I had (I had a very awesome party btw), I might as well share some of the things that I did to make this party happen! Who knows, you too might want to have a Japanese high school themed party one day!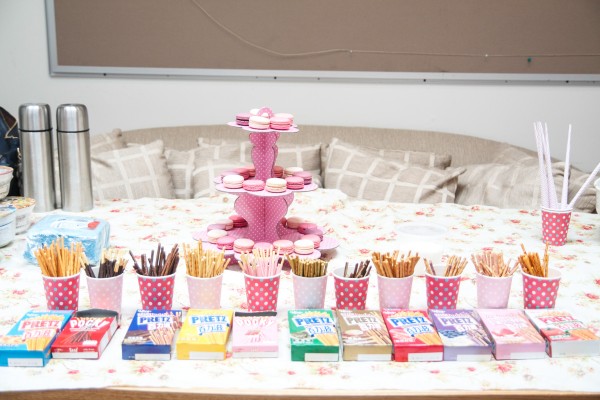 Here are the 5 steps to create a very Japanese high school themed party:
Step 1: Set up your classroom
Find a venue that allows you to play around with the table/chair configuration.
Set up a classroom setting and make sure you add special touches for your guests to know that this is more than just a normal classroom. For example, I had a polkadot pink cup with name of each guest on it, a black polkadot serviette in the shape of a bowtie and a lovely Little Twin Stars lolly loot bag for them to eat during class or take home! I also added a pen and some crackers to each table, just for that extra messy classroom feel.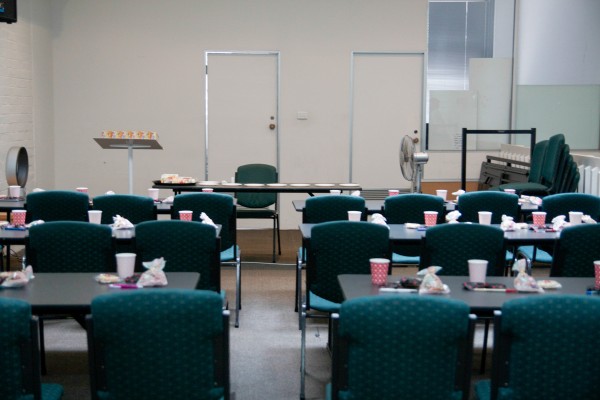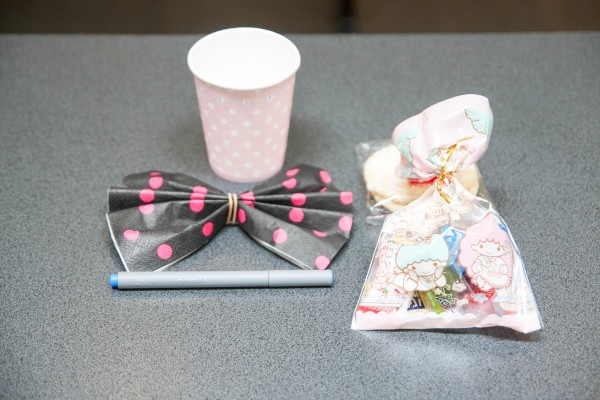 Step 2: Provide Japanese food for your guests to enjoy
This is where the fun begins. To make it Japanese, of course you'd need some Japanese snacks.
For lunch, I chose the simple Japanese instant noodles (from ramen to soba, some dry some soupy). I was tossing between that and bentou set, but realised that I don't really have much cooking skill so opted for the comfort food instead.
My lovely friend #1 bought the macarons and another friend #2 bought some sushi. I carefully picked various flavours of Pretz and Pocky and placed them in the polkadot pink cups to give it a canape feel. And of course, a self-serve pink fairy floss for everyone to enjoy!
Spread it out nicely on a table, decorated with pretty tablecloth of course, and you've got yourself a very Japanese and pink food table.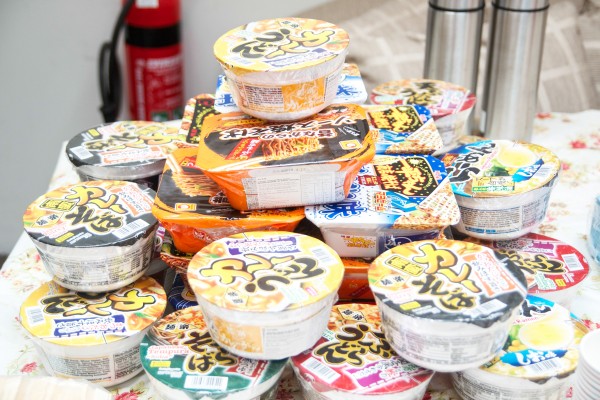 Step 3: Play Japanese music videos in the background
As the guests started to arrive, there were music videos playing on a projector. I hand picked specific songs from different Japanese girl bands, many of them wore uniforms in these videos.
Here were three of my favourites from the day:
We used that last one as a dance routine for our very own "PE" class. It was hilarious to watch my friends following the choreograph.
Step 4: Create Japanese game show as your class subjects
Now a classroom is not complete without some lessons.
My hubby acted as the "school teacher", my guests were the lucky "students" who got to sit through the class doing various tasks. You don't have to have too many lessons, as long as there were some activities for all of us to enjoy. Anyone who's watched a Japanese game show before could probably relate to some of these…
First subject: Home Economy / Cooking. I bought these Japanese gummy making kit in two versions: sushi kit & bentou kit. We divided them in groups of 3 or 4 and off they went, creating some really awesome looking chewy lollies. The results were magnificent and everyone enjoyed themselves. We even did some food tasting afterwards.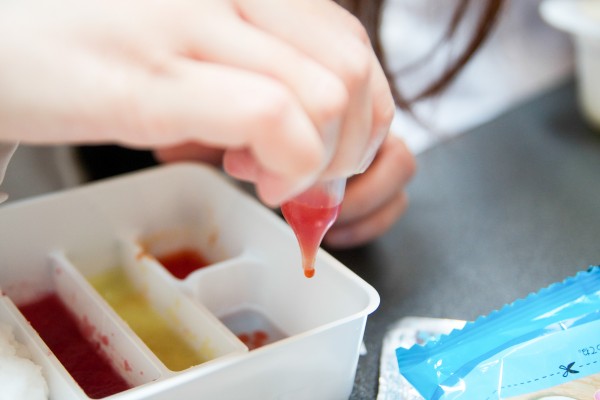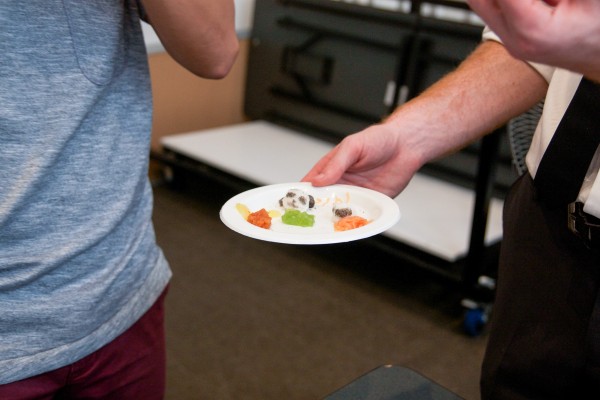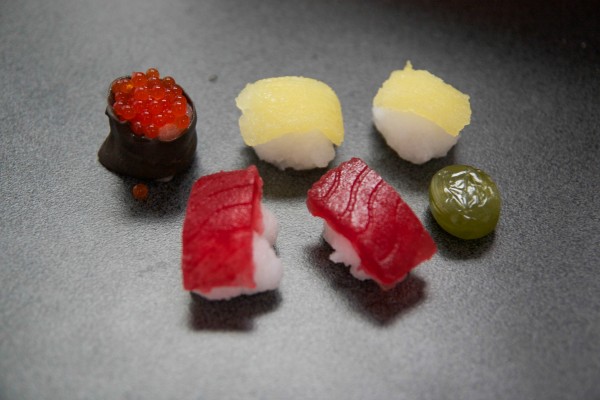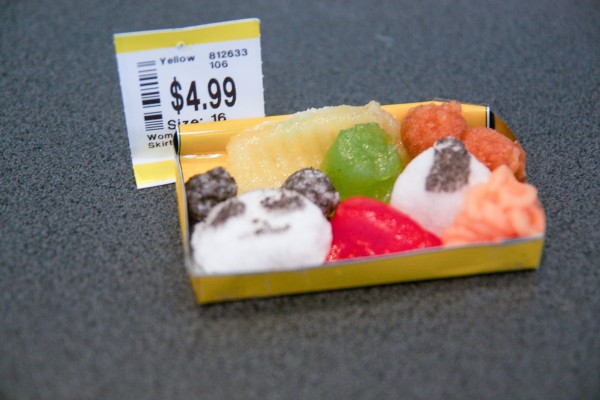 Second subject: Biology Test. A little far fetched, but basically it was a tasting class. We chose a number of people from the audience and blindfolded them. They had to try a particular tofu that we've picked and then taste every single tofu on the table to guess which was the one that they had tasted at the start.
When planning for your party, you can of course substitute tofu with something else. We just thought that tofu is at least sort-of Japanese and might be tasteless and therefore difficult to differentiate.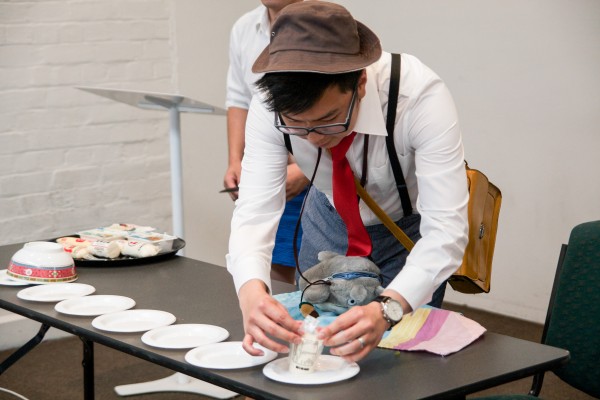 Step 5: Punish latecomers & "naughty" students, Japanese-style of course
Part of the Japanese game show that I love is the punishment. The so-called batsu games seem to be popular in Japan, as explained by Wikipedia:
Generally, a batsu game takes place after some sort of competition or bet. Because the batsu game relies on an acceptance on the part of the loser to experience the punishment as a result of losing, precautions must be taken to ensure that the punishment game is not too cruel or needlessly painful.

Batsu games are often shown on Japanese TV shows because they are considered funny. However, the humor arises not from the punishment itself, but from the reactions of the (most commonly) comedians who are experiencing the punishment.
The "school teacher" acted as the punisher. For example, we asked each latecomer why they were late and assumed that they must've had tummy ache that prevented them to come on time. Huh? What? Yup, that led to the latecomers performing a series of simple dance moves based on this YouTube clip:
There are many other batsu games that you can do and it is up to your creativity and how responsive your guests are.
Bonus step: Act the part. Dress up for your role.
I asked all my guests to come as Japanese high school student. They did and it looked awesome. I even provided some samples (Google Images = super helpful) on the Facebook Event page in case they needed inspiration!
And as for myself, of course I came dressed up!
And that's it! Easy steps to transform your normal birthday party into something fun and creative! (:
Do let me know if you decided to create a similar themed party and used some of the above ideas. I'd love to see the results too.
What are some of your tips in creating a perfect themed birthday party? Share them with me!