On the 30th of November 2013, we left Melbourne for our second Japan adventure, this time with another couple on board and a more planned trip. We were very excited to be able to re-visit the country that we fell in love with during our honeymoon. I've really enjoyed recapping the previous 2012 honeymoon trip so I've decided that I should do it again this time. Mind you, there are plenty of photos because obviously I love photography.
So here is day one in Tokyo, out of the 23 days  spent in Japan…
Shibuya, Tokyo
Our first Sunday in Tokyo was spent wandering around the shopping districts of Shibuya and Harajuku and tasting some really highly recommended food around the area. Shibuya wasn't as crowded as I remembered, but I guess we were there before 11 am in the morning… The famous Shibuya crossing was still rather lively though!
Our first stop was to visit Shibuya Mark City for a nice lunch at the Shibuya branch of Umegaoka Sushi no Midori. This restaurant has high ratings on TripAdvisor as well as some good online blog reviews, so it wasn't surprising (but I was still surprised) to see a long queue upon arriving just before the opening time at 11 am. We waited close to 45 minutes before being seated inside the lively but compact restaurant. There is English menu, but even without it, there are pictures of all the main platters and individual nigiri for you to point at.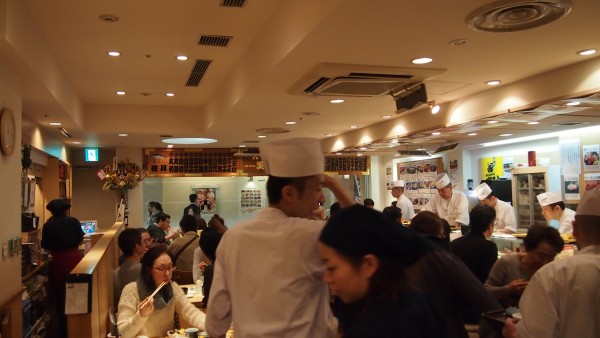 I would highly recommend the tuna platter which had the different grades of tuna (from the normal one to the fatty tuna and extra fatty tuna).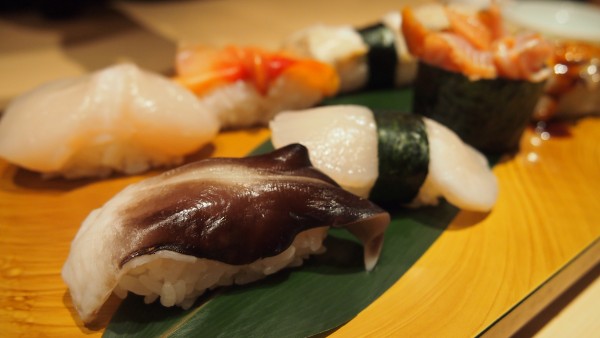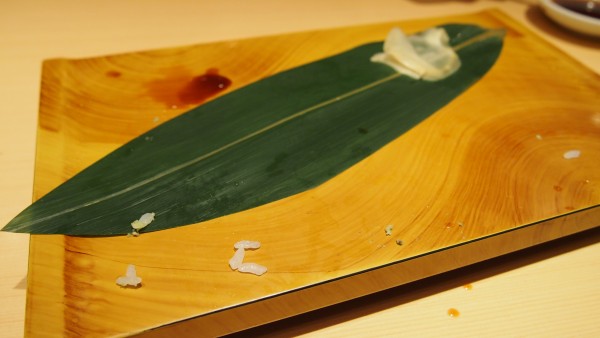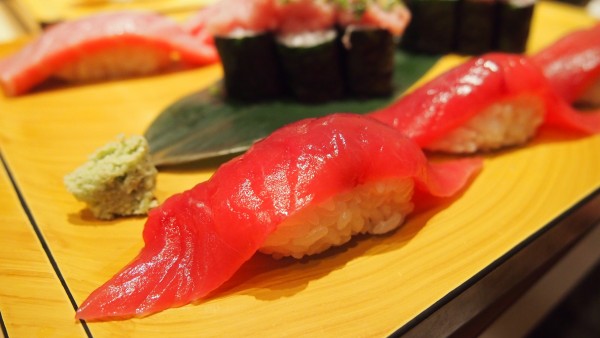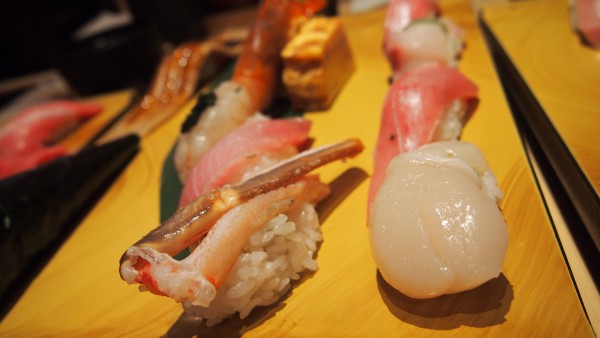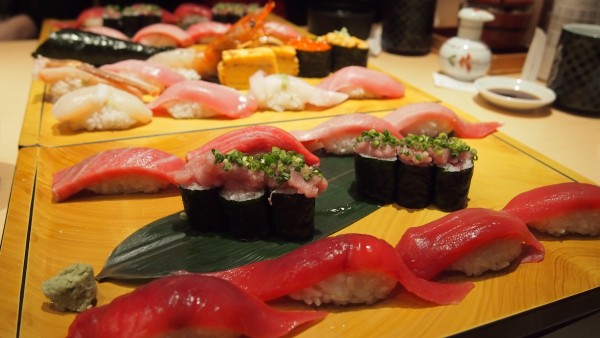 Apart from the otoro and chuutoro goodness, I really enjoyed the chawan mushi. But then again, chawan mushi is almost always good.
So how was it? Was it worth the wait? Yes. It was delicious. The price was reasonable (borderline pricey), not the cheapest but definitely still affordable compared to the Michelin starred type of sushi restaurants. Try to arrive before 10.30 am and enjoy your sushi brunch! (: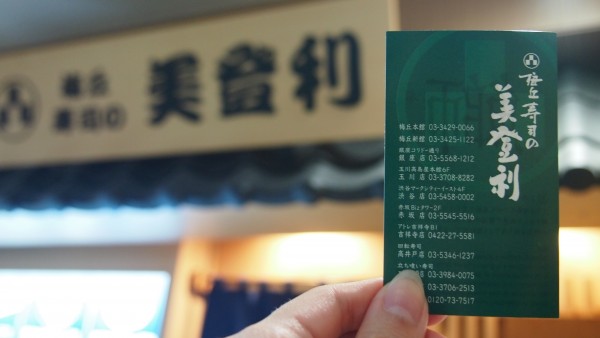 After lunch, we walked past a fruits shop and I saw my first sighting of the Japanese soft serve ice cream. The last time I went to Japan, I was obsessed with these but found it a little too cold at times. So this time around, I promised myself to gobble up as many flavours of soft serve ice cream as I could. The first flavour was marron or chestnut mixed with milk/vanilla ice cream.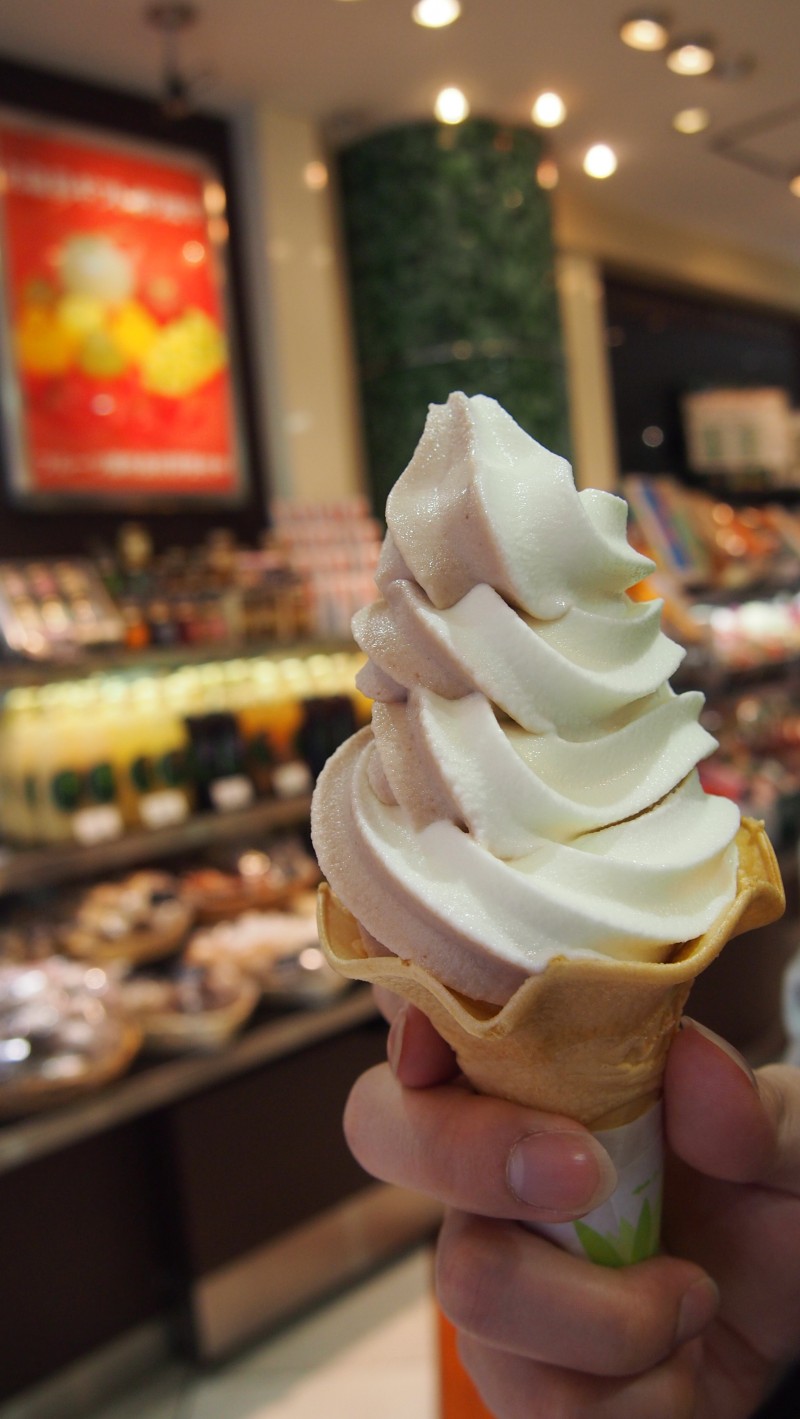 Apart from the ice cream, one thing caught our attention in the fruits shop. The price of some melons were really really expensive. We saw one melon in a pretty crate priced at ¥10500 (AU$115) and another melon and two mangoes pack for ¥15750 (AU$170). Although curious, we had to stop ourselves for wasting all our money on fruits that are readily available for so much cheaper here in Melbourne. Unless… we were missing out on something super special and these melons could've changed us into some invincible superheroes? Please do tell me if you know what these special melons are and why they're so expensive.
Now that we were really stuffed with lunch and ice cream, we walked around Shibuya and did some shopping. And even saw two cutesy girls with mouse ears being interviewed for something. Not sure what was happening, but I want those ears!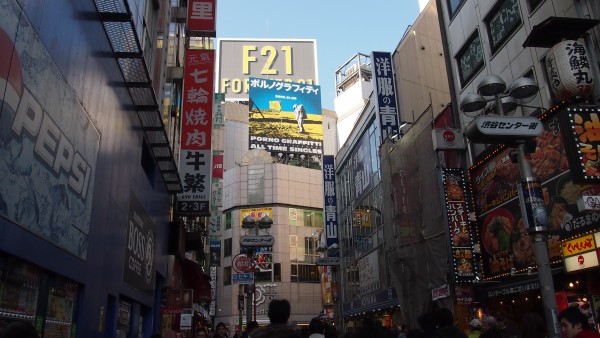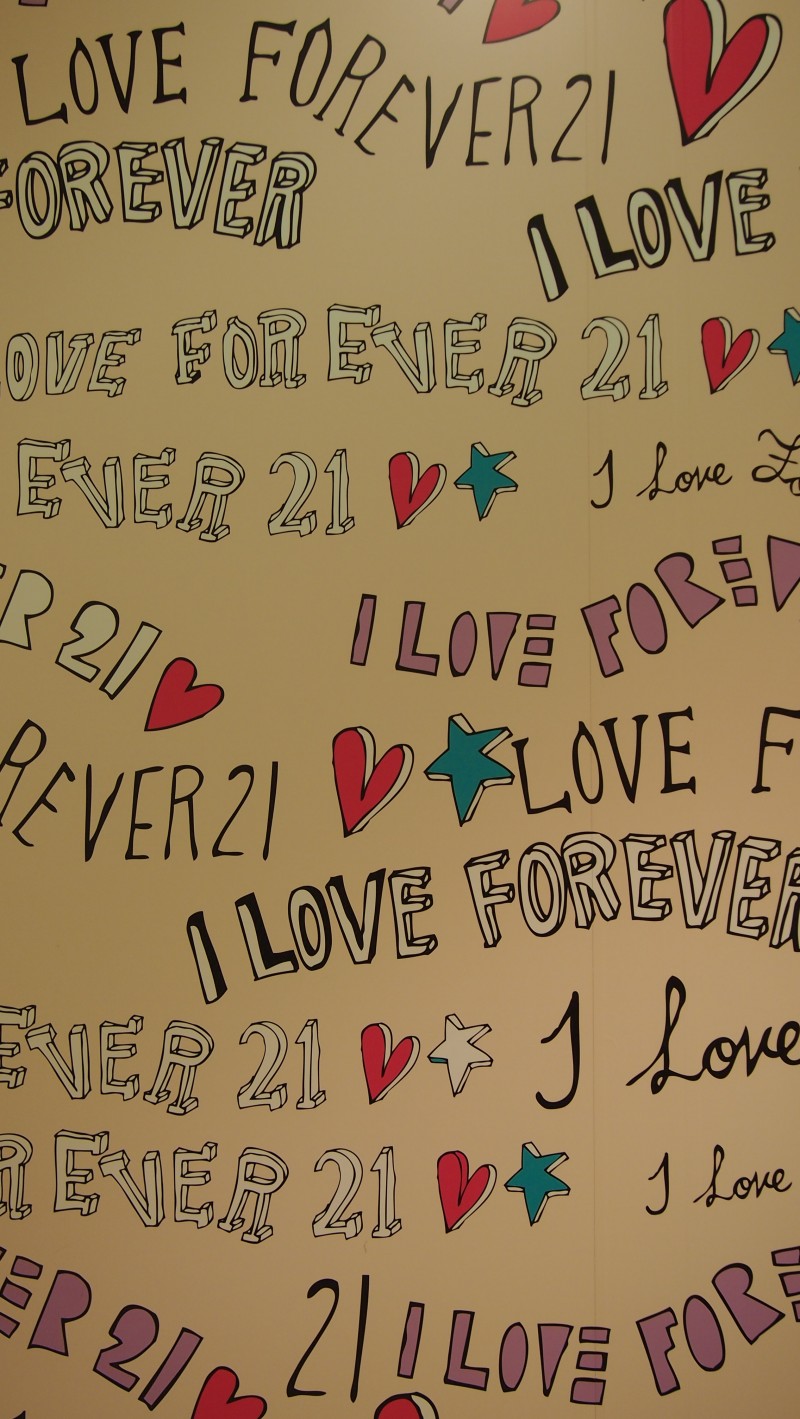 Harajuku, Tokyo
After all the shopping (we did quite a bit at Shibuya's 6-floor Forever 21), we headed to Harajuku for a little bit of sightseeing. Sightseeing? Yes, we were hoping to catch a glimpse of the lolitas and the cosplayers but found none. On the other hand, there were some interesting sights and sounds around the Harajuku Station, near the entrance of Meiji Jingu Shrine and Yoyogi Park…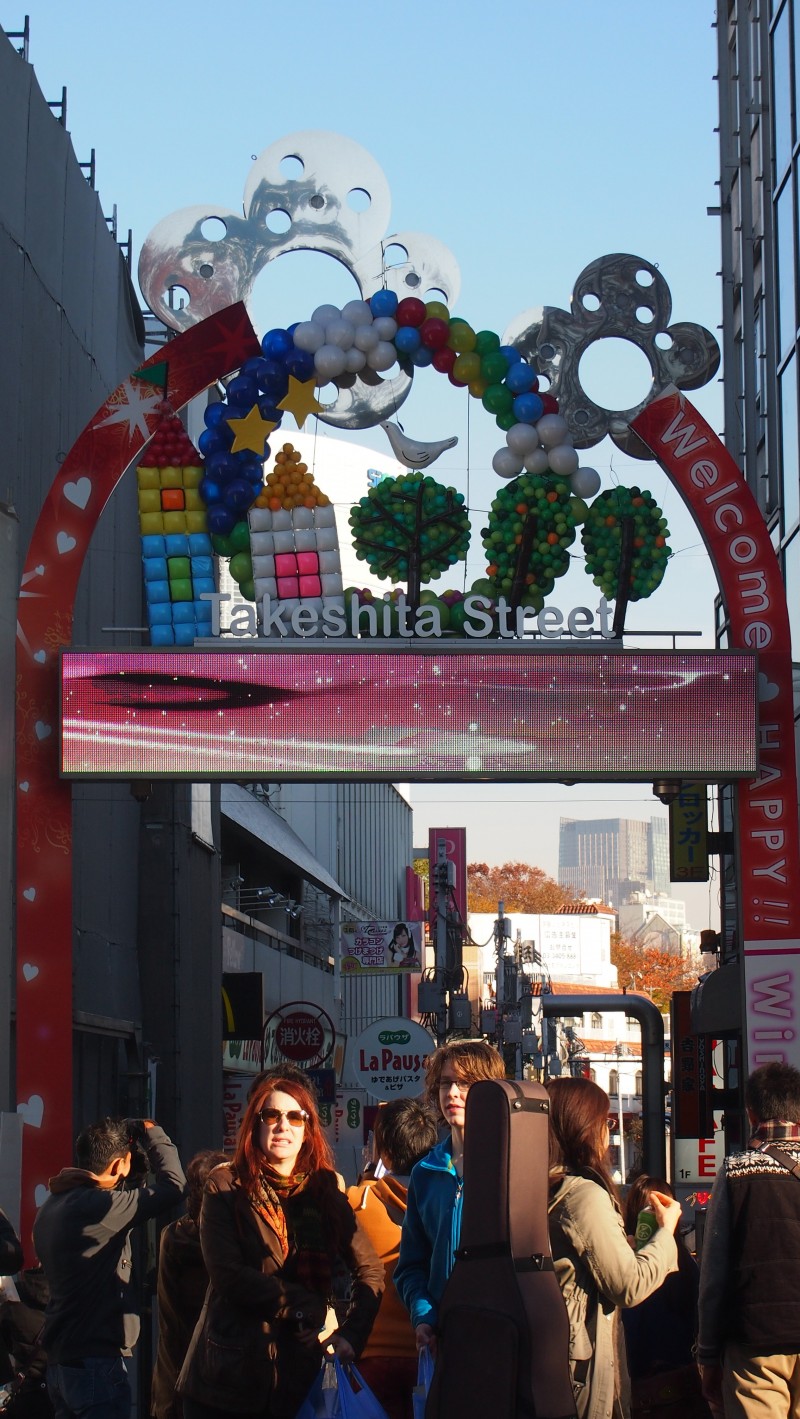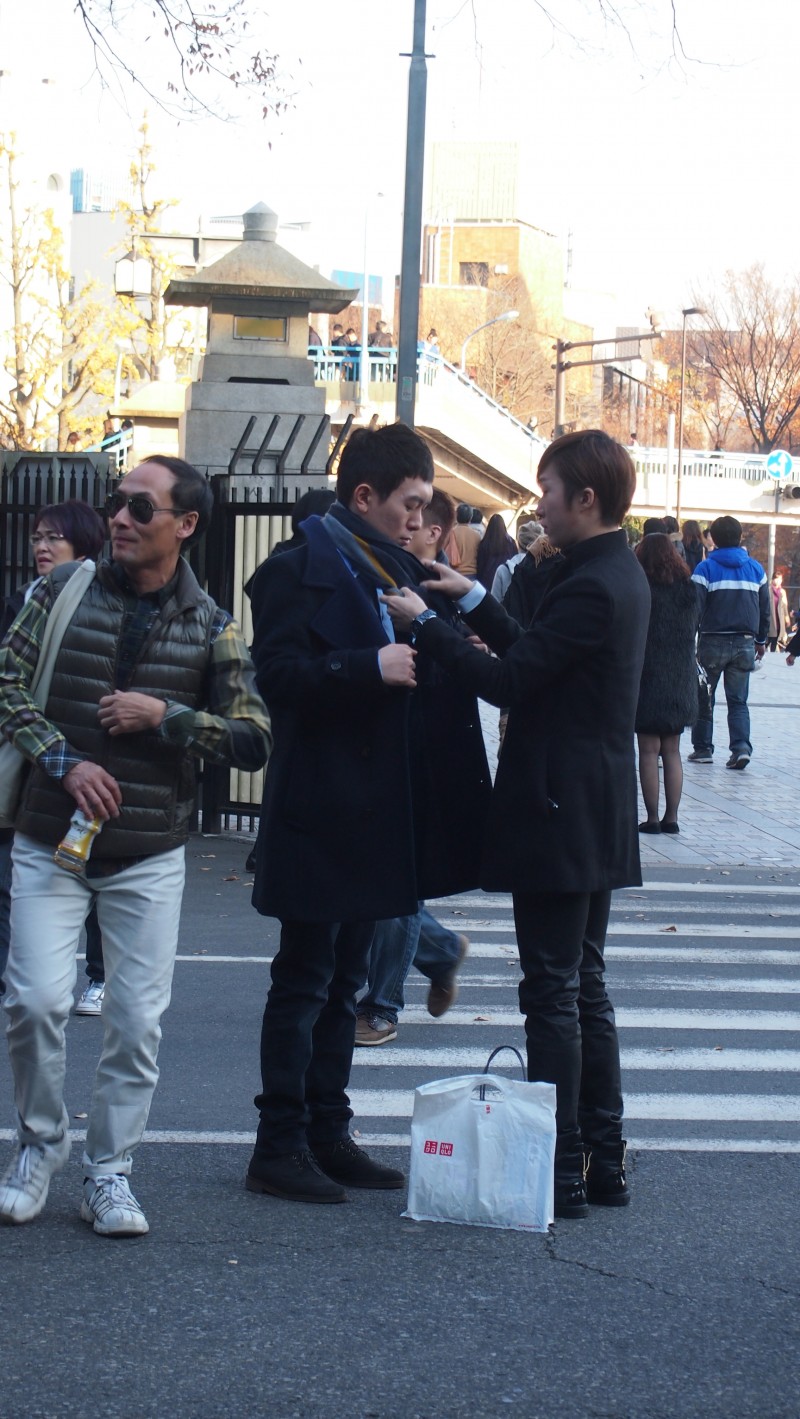 Ever since my first trip, one of my favourite street acts has to be the Elvis impersonators in front of Yoyogi Park. So we visited the area again and I was thrilled to find them performing there! I mean, look at this. The energy, the passion and the rhythm were just spectacular. They were dancing to their hearts' content, they were encouraging one another to show their moves, they were alive…
When we were done ooh-aah-ing the awesome Elvis impersonators, we walked towards a number of street food stalls to check them out. Seriously, I love Japan's street food. All the little colourful stalls to replenish our energy whenever we felt a little peckish… Bliss!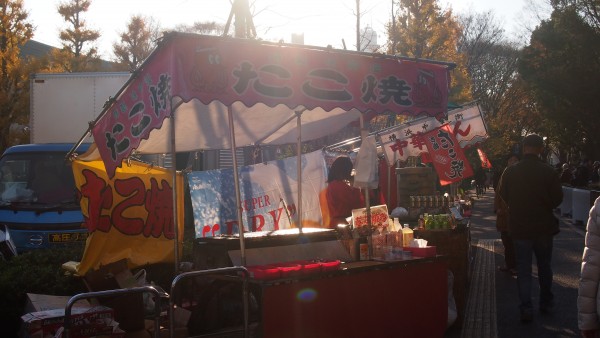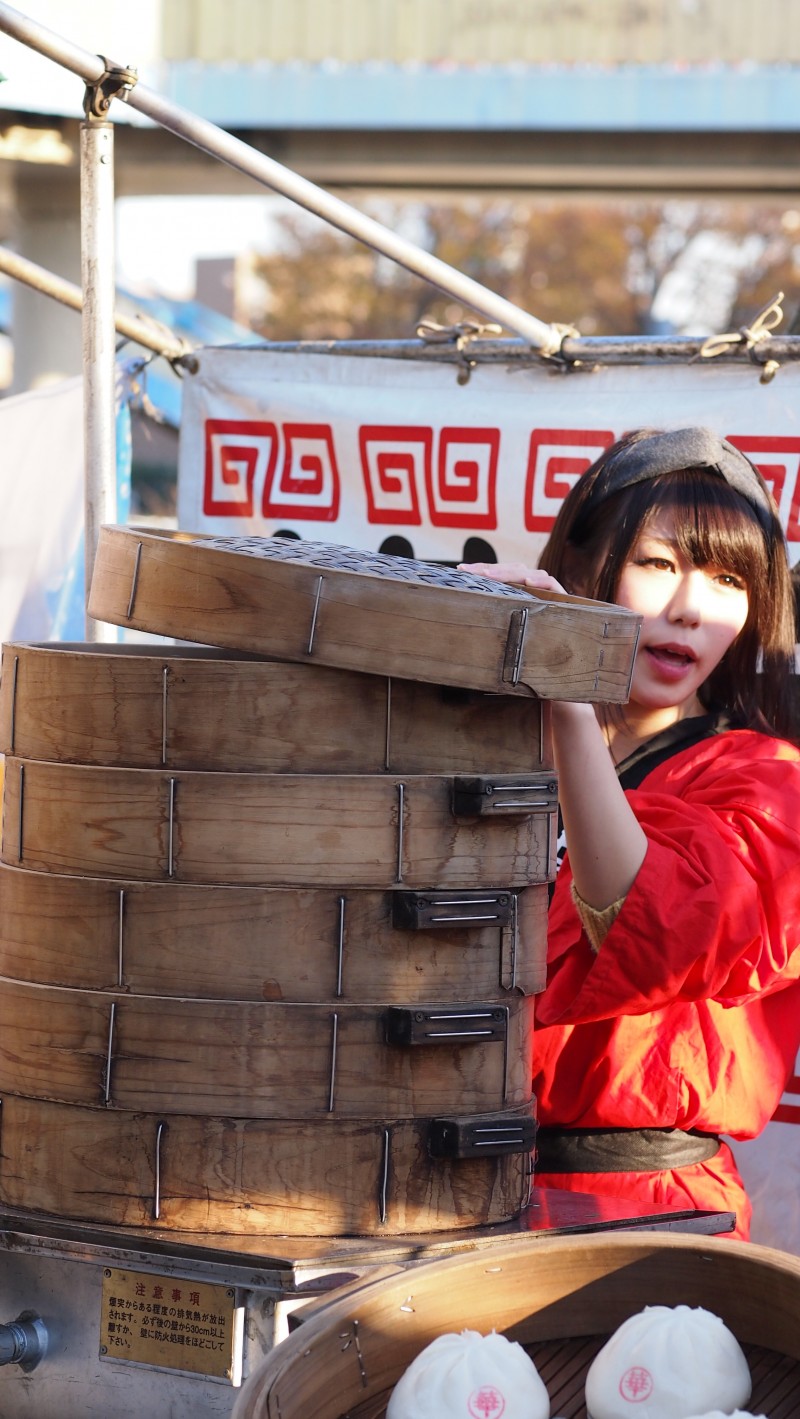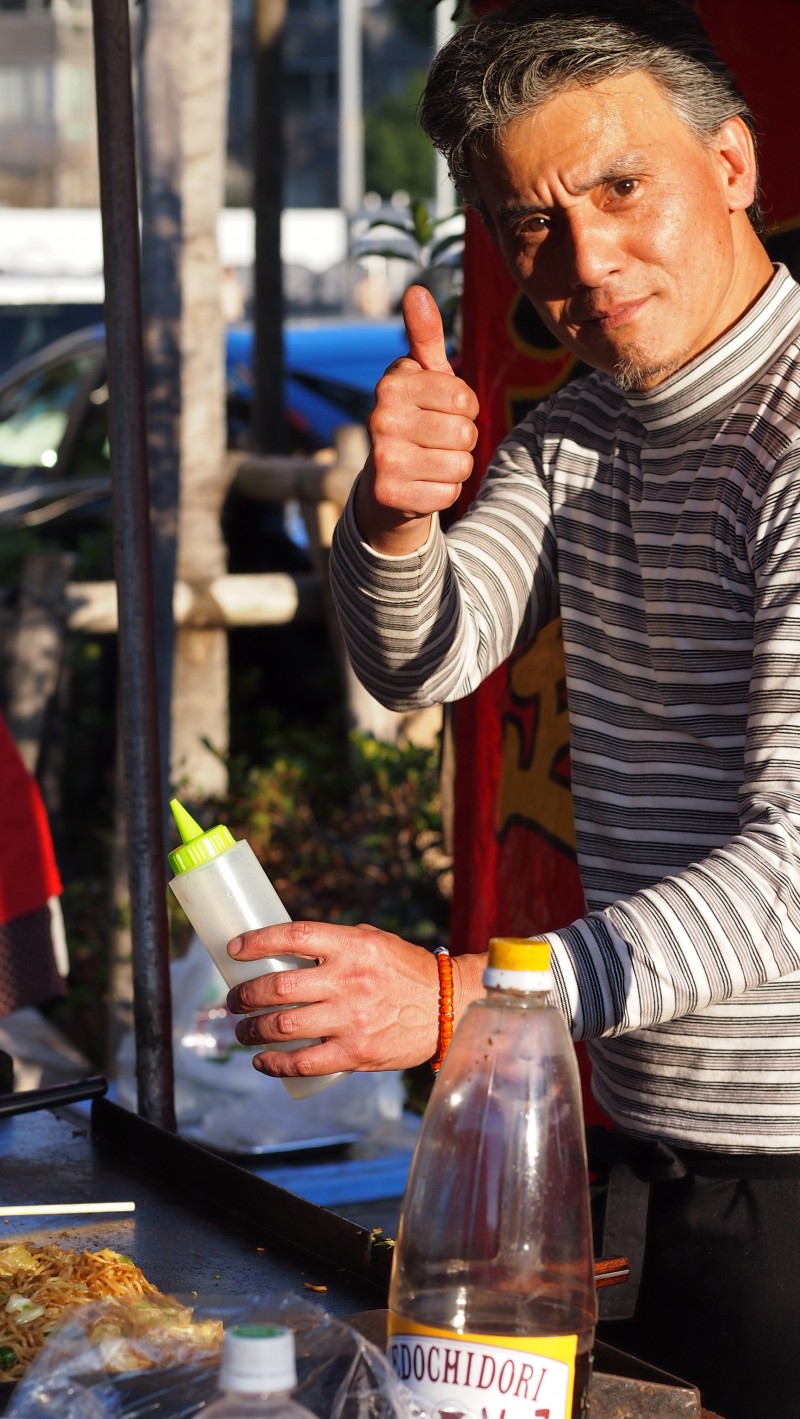 It was then that we looked across the street and saw hundreds of people, some dressed up in uniforms, crowding the area in front of the Yoyogi Stadium. I was excited because, if you haven't figured out already, I love events and people and happenings. So we walked towards Yoyogi Stadium to find out what was going on.
Ahhhh.. Tai chi. Hundreds of people, mostly older women, doing tai chi. I wonder if this happens every Sunday, or if there was something going on during our visit – a tai chi marathon maybe? It was interesting nonetheless.
(Plus I was excited to step foot on Yoyogi Stadium, the stadium that was featured in the J-dorama Buzzer Beat starring Yamapi and Keiko Kitagawa.)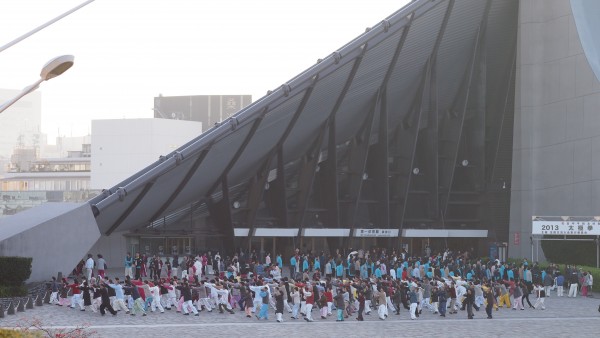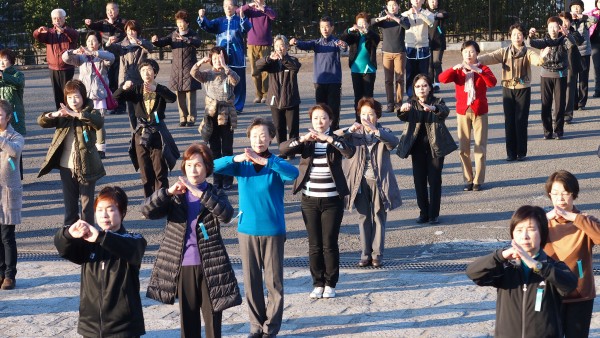 Once I was done imagining myself being there with Yamapi, we walked back towards Omotesando for a nice walk along the area. On the way there, we saw a number of random things, from a "Love Me" sign to some Christmas decorations.
More importantly, what I love about Japan is the quirky modern culture. Think: Robot Restaurant truck complete with music as it travelled along the street. Or: lines of vending machines for a nice cold or hot drink whenever you need to quench your thirst. Or even: YouTube interviews with people on the streets. Gotta love the liveliness of Harajuku on a Sunday afternoon!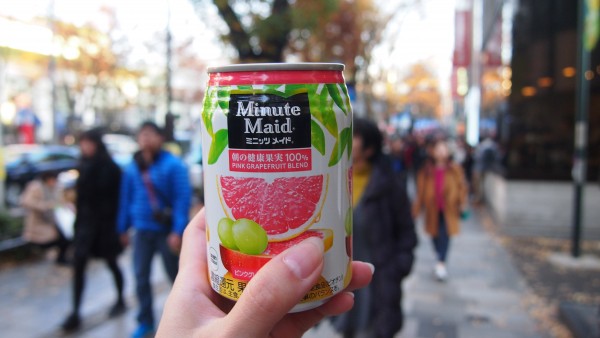 One of my main reasons to visit Harajuku this time around was to visit Kiddyland. Yes, because I'm a kid at heart and this is totes exciting for me – don't judge! LOL.
Kiddyland is basically a multi-level building filled with toys that will make any child (or those childlike in nature) squeal in excitement. Whether you're more of a Hello Kitty kind of person or an anime freak or a Hayao Miyazaki fanatic or a Snoopy lover (seems like Snoopy is rather famous in Japan)… You need to visit Kiddyland.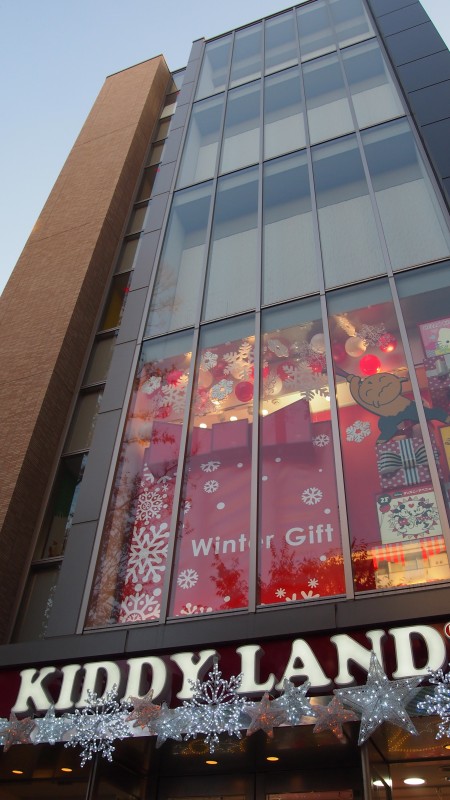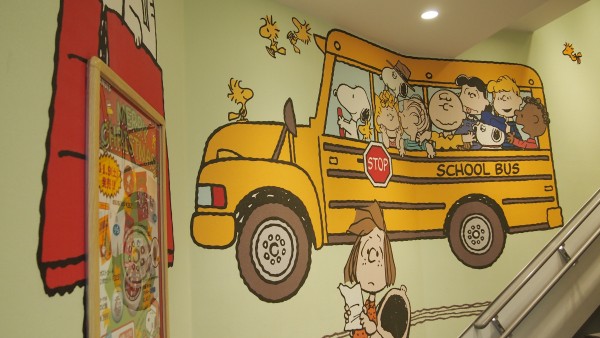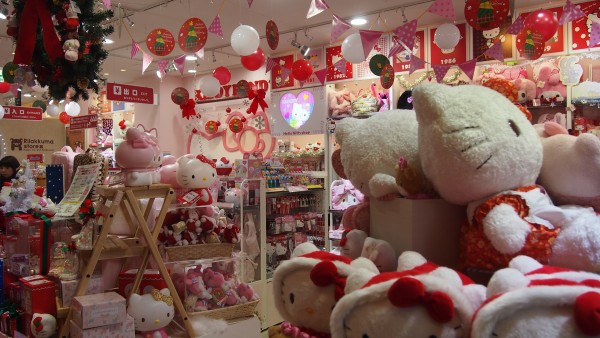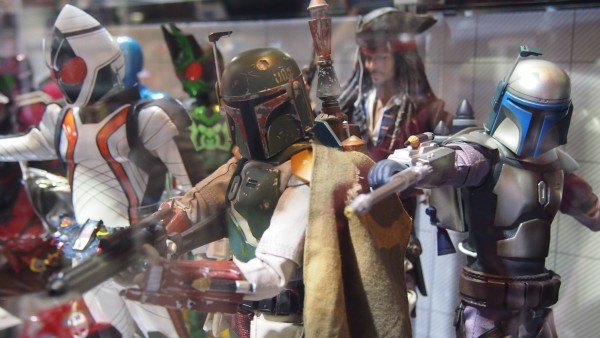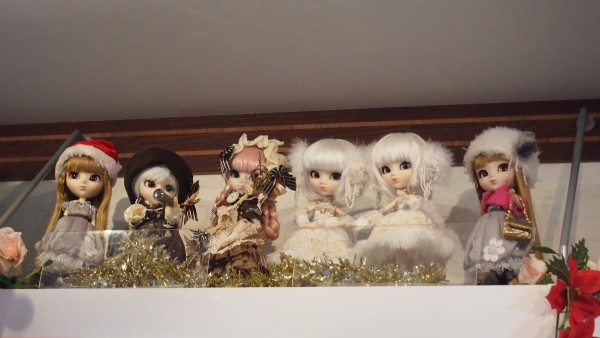 Yup, so that was that. By the time we left the store, it was getting dark outside. Winter in Japan means short days; sunset was around 4.30pm when we were there in early December.
We also visited Oriental Bazaar for some taste of the real Japan, a great place to buy some souvenirs or check out the awesome but highly expensive kimono and other Japanese artworks.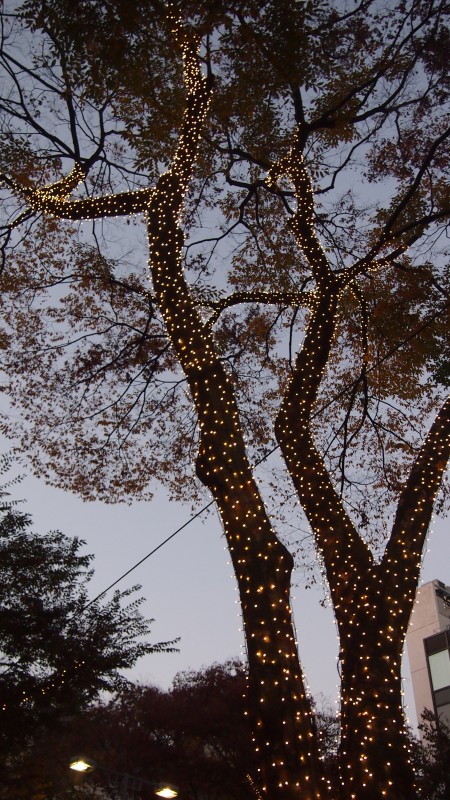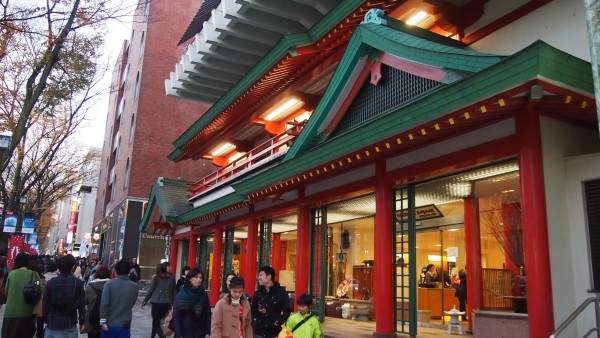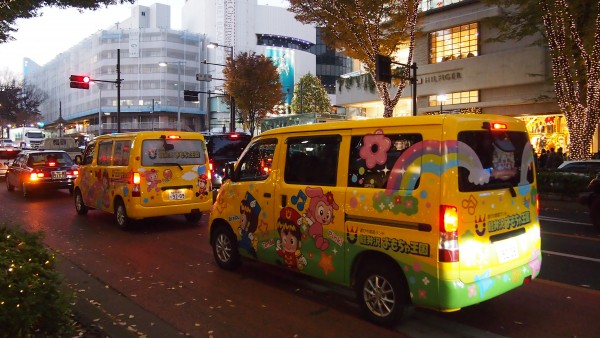 By that time, our feet were getting really tired so we decided that it was time to sit and relax and enjoy the festive season by admiring our very first (of the many) Christmas illuminations at Tokyu Plaza.
The "Omohara White Christmas" is held on the sixth floor terrace (entrance through an unassuming staircase up to Starbucks or the elevator next to it) featuring Nut Crackers figurines in a forest-inspired illumination. It was both beautiful and relaxing as we watched the colour of the trees and our surrounding changed and listened to the soothing music.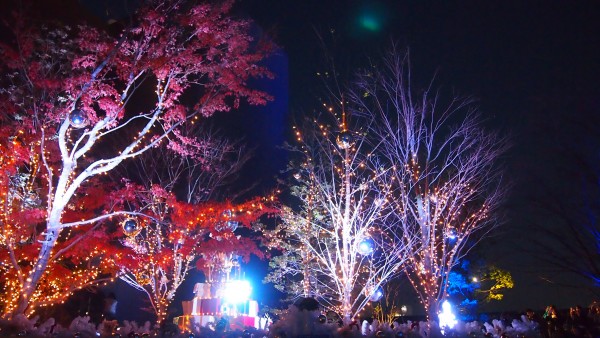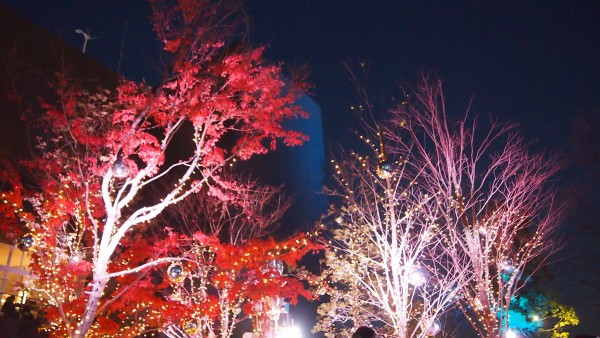 After our feet had slightly recovered from all the shopping and walking, we then continued our journey to fill our tummy. Using our pocket wifi and iPad to guide us through the alleyways off Omotesando, we managed to find our way to this highly recommended tonkatsu restaurant called Tonkatsu Maisen Aoyama Honten…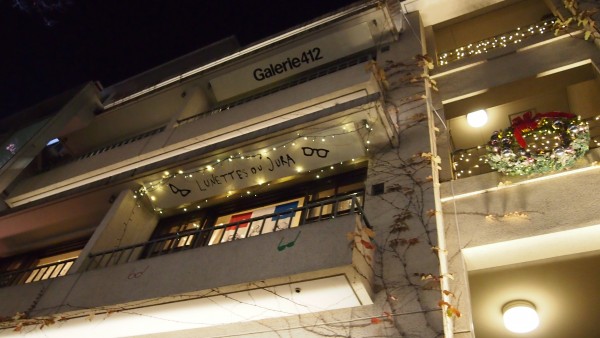 Tonkatsu Maisen is rated as one of the top 10 restaurants in Shibuya by TripAdvisors (based on customers feedback). Many raved about this restaurant on their blogs, some saying that this is the best tonkatsu they've ever tried in their life.
When we arrived, we couldn't see any queue on the outside of this restaurant. That was because the queue was inside. There were some seats for those who were close to being seated and the rest had to stand on the stairways waiting to finally be closer to those seated section! We didn't have to wait for too long, but I guess that depends on your definition of "too long". After less than 20 minutes, we were guided to our seats upstairs.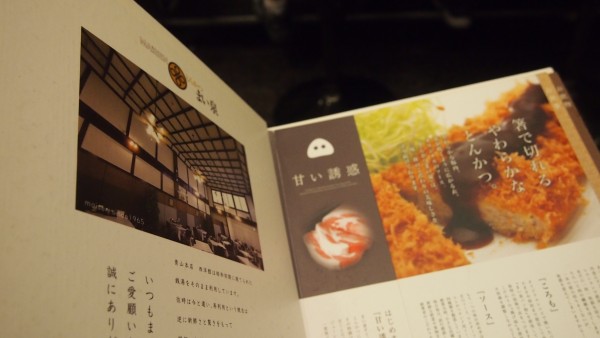 Well, it was only our first day in Japan so it was almost not fair to say that this would be the best katsu I've ever tasted in my life. But, yes, compared to all the other tonkatsu I've ever had, this would be top notch the best. The crumbs were different to anything I've had in Australia (yes, I know, a sad comparison) and the pork – either minced or slices – were tender, no matter which one in the menu you decided on. It was good.
The service was great too. The waiter that served us knew some English and was very happy to speak to us. Slightly expensive for "just some katsu", but definitely worth the walk, the wait and the price. Highly recommended!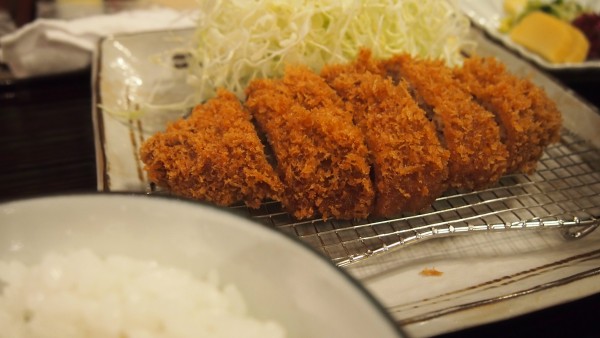 We were seated in the "normal section" of the restaurants. Apart from that, there were counter seats downstairs and then some Japanese-style seating upstairs.
They handed a loyalty card when we paid for our meals. But, since everything was explained in Japanese, we didn't actually know what the loyalty card entitled us to. Plus, we weren't going to go back (at least not in this trip) since this was the only day we would be in the area…
We then walked back to Harajuku Station, which was a nice 15 minutes walk to ease our full tummies.
Shinjuku, Tokyo
We headed back to Shinjuku and did a bit of shopping before returning to Hotel Sunroute Plaza Shinjuku through the Southern Terrace. And guess what?! The area was beautifully lit with fairy lights. It was our first full day in Japan and the first day of winter – and I loved every minute of it.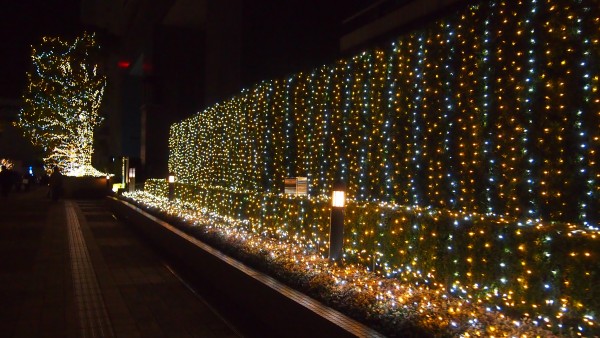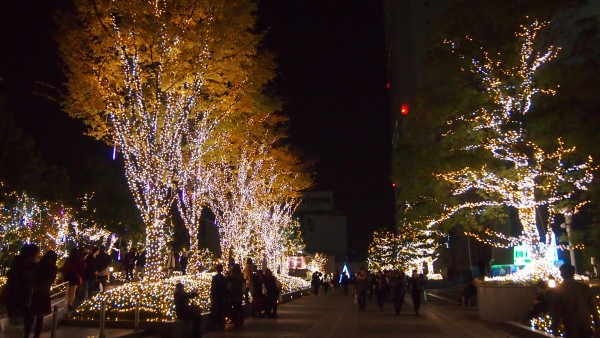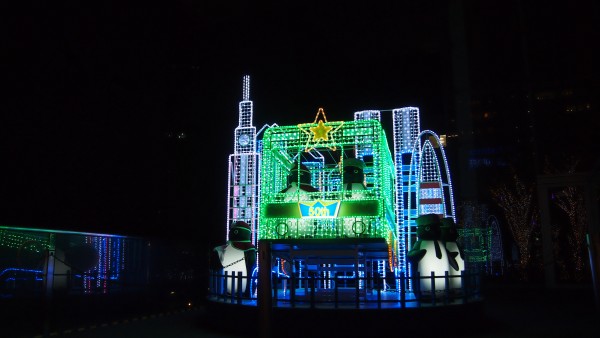 The weather on the first day of winter in Tokyo was really pleasant: cool breeze, mid teen degrees and some sun shine still. On hindsight, Shibuya and Harajuku in one day might not be the best idea. Next time, I would love to visit both on a different day so that I could truly enjoy the atmosphere – and the shopping of course!
Is Japan one of your favourite travel destination or one that is in your bucket list? Tell me why in the comments below…