In case you haven't been following my Japan trip blog posts so far, I've basically been to Japan twice. My first visit has been documented and blogged. So I am now in the process of slowly sharing my thoughts and itinerary for the second Japan trip, one day at a time… As you can tell, I love taking photographs so most of the times, I let the pictures speak for themselves.
Ikebukuro, Tokyo
Last year, I blogged about how awesome Ikebukuro is based on my first visit to Japan. I returned to Ikebukuro again for the second time, knowing that there are new places to explore!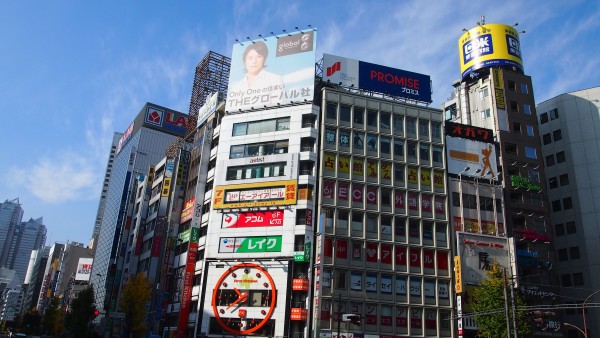 This time around, we re-visited Namja Town, a food theme park that we went to last year. It had undergone a huge renovation since we last visited, but not to make it bigger, but instead smaller. We enjoyed the experience the last time around, trying various gyoza and ice cream. Let's see what's in store this time around…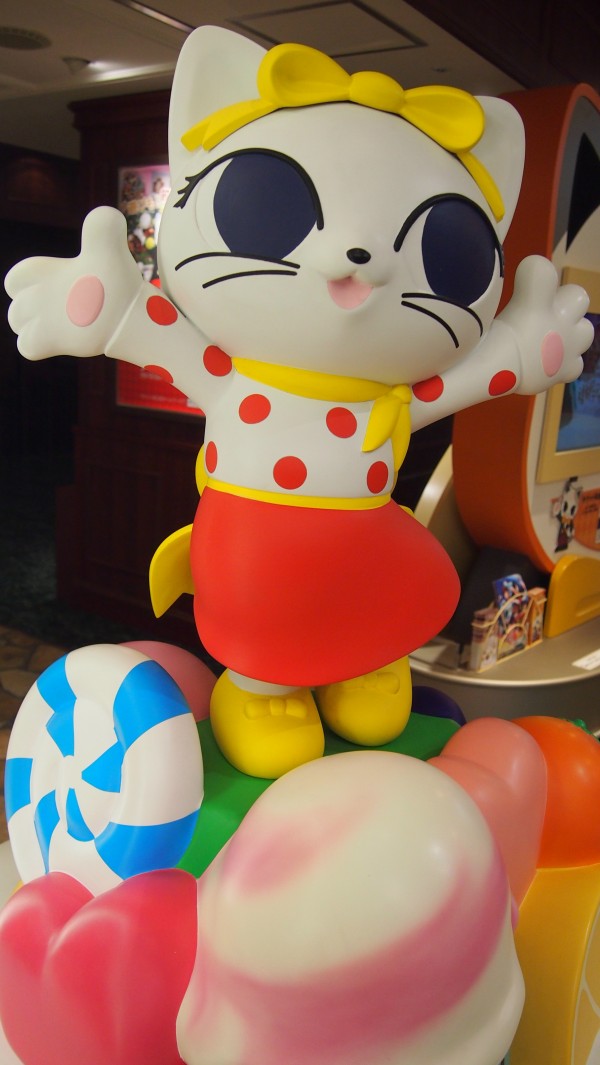 It was December and they had decorated the entrance with fairy lights and Christmas trees (with cat ears, kawaii). Apart from that, the inside looked pretty similar to what we remembered, but at the same time, more compact.
Namja Town tries to recreate the old Japan with some mystery added to it. It has several parts to it, from the gyoza town to dessert town to amusement areas such as ghost explorations.

We started with some gyoza of course, as we were starving when we reached Ikebukuro.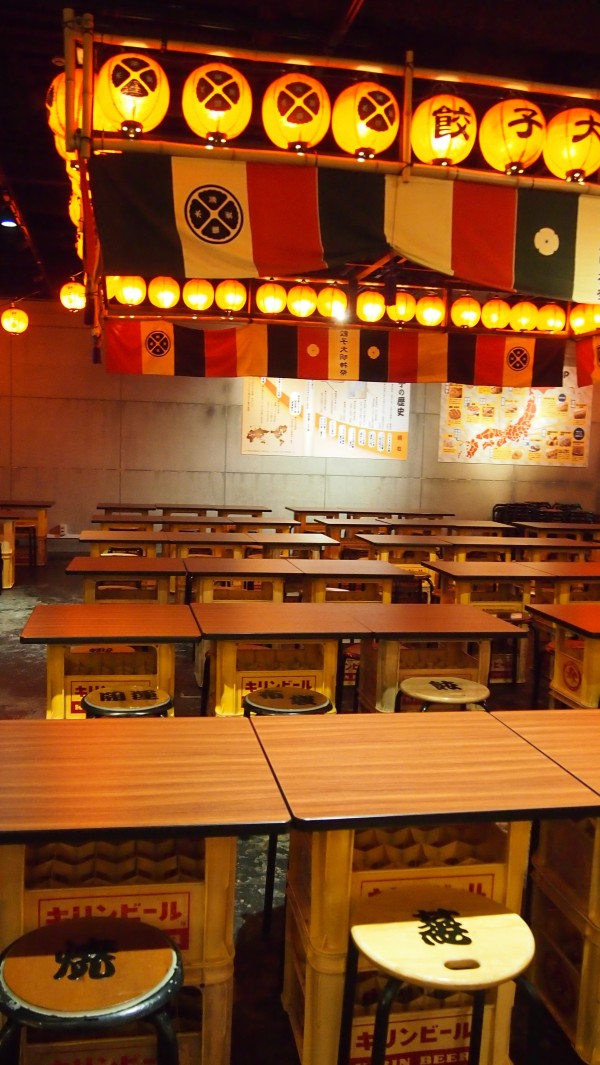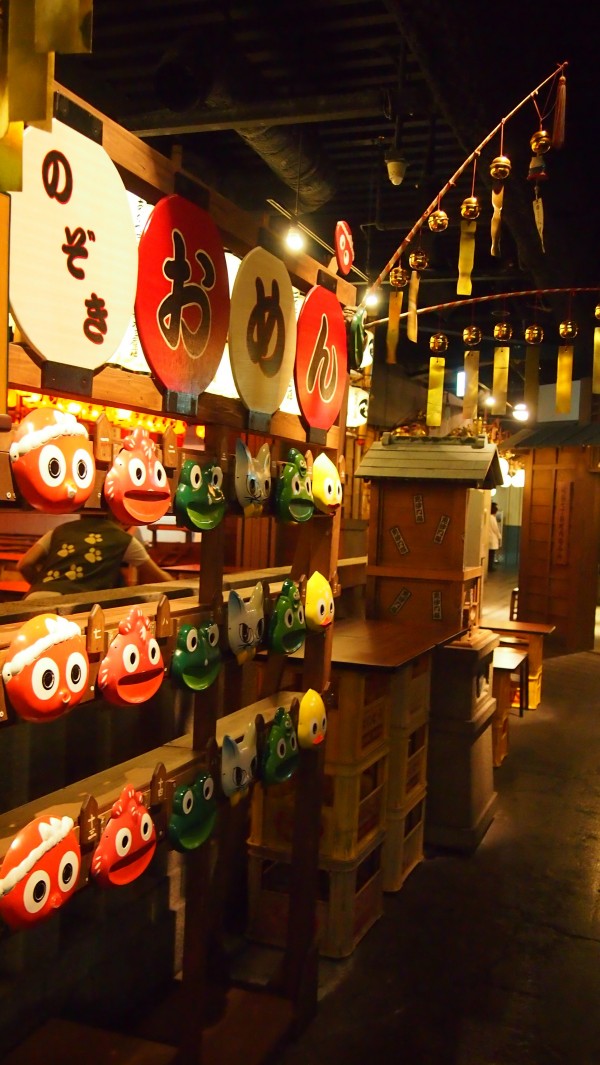 After we were done with dumplings, we went for a short walk to the dessert / ice cream area. One particular thing that the hubby and I did not try the last time was the bizarre ice cream flavours section. It used to be a whole convenient-store sized area, but now it's basically just a single stall. We walked in and were given an English menu (basically a long list of flavours and pricing). We were able to choose 6 flavours to sample.
We chose: Indian curry, beef tongue, shark fin noodle, whisky, grape and plum sherbet. Our idea was to mix 3 gross-sounding flavours with at least 3 edible ones.
Let's just put it this way: never try the Indian curry, unless your sole purpose was to try bizarre flavours, in which case, try the Indian curry. That made the beef tongue tasted okay. But no, it was not okay. A good sampler for us to laugh and be grossed out together nonetheless. I'd recommend you do this with your friends too!
We then walked along the narrow and dark alleys of Namja Town. There were not many people when we visited (it was a weekday afternoon), however there were some here and there who had a detector machine with them, mostly kids, that they would hold up to detect some sort of "spirit" elements, I think. We didn't pay more to do this activity as we knew we wouldn't understand what was going on anyway.
So why did Namja Town reduce its size? To make way for J-World!
Located just above Namja Town is J-World Tokyo, another indoor theme park by Namco. J-World Tokyo was newly opened in July 2013 and is based on characters and stories from popular manga series. There are a handful of attractions themed on the hit series of Dragonball, One Piece and Naruto, as well as souvenir shops and carnival game stalls.

Source: japan-guide.com
Now, trust me, this is exciting stuff for anime lovers. I was stoked!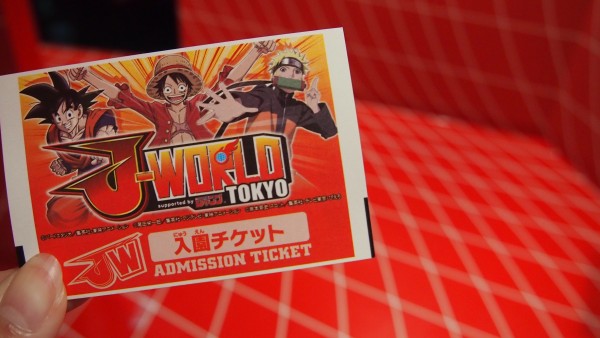 Once you've purchased your ticket, you'd enter a world where all your favourite Shonen Jump anime characters came to live… almost.
Just seeing the shadow of my favourite character from my favourite anime (Killua from Hunter x Hunter, that is) made me scream like a fan girl! Lol.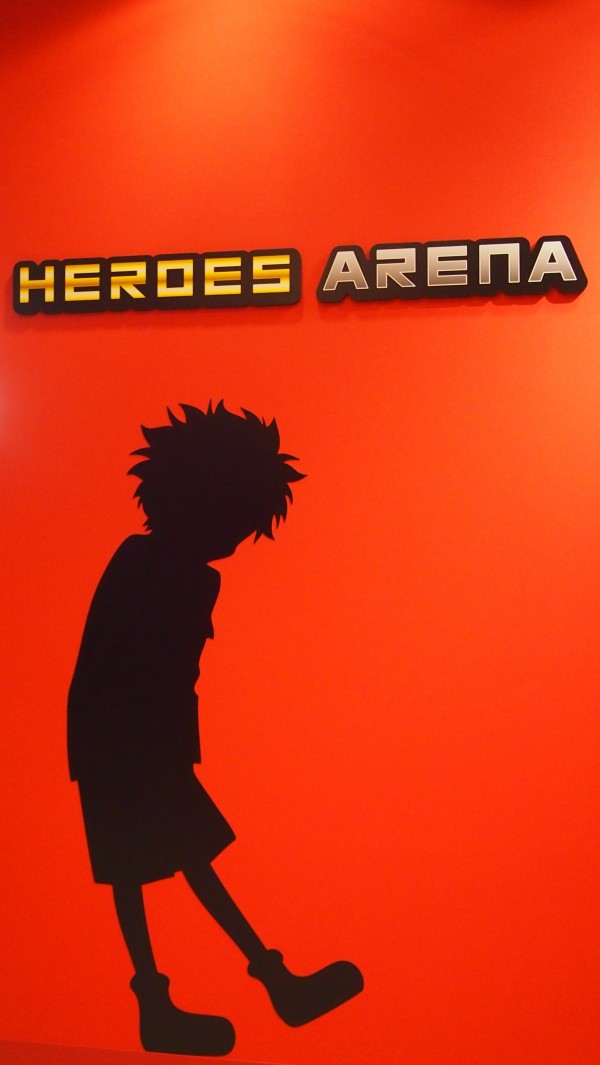 It was also rather quiet when we visited, which was a good thing. We managed to walk around leisurely, not having to queue up for any photo or to play any game.
For those who have yet to visit Japan and are a fan of One Piece, I'd say… GO! I'm not a One Piece person and I got at times frustrated with the amount of One Piece attractions and merchandises, not just from J-World, but pretty much anywhere in Japan.
Although I have to say, some of the One Piece themed stuff in J-World was pretty wicked. Like the Devil Fruits!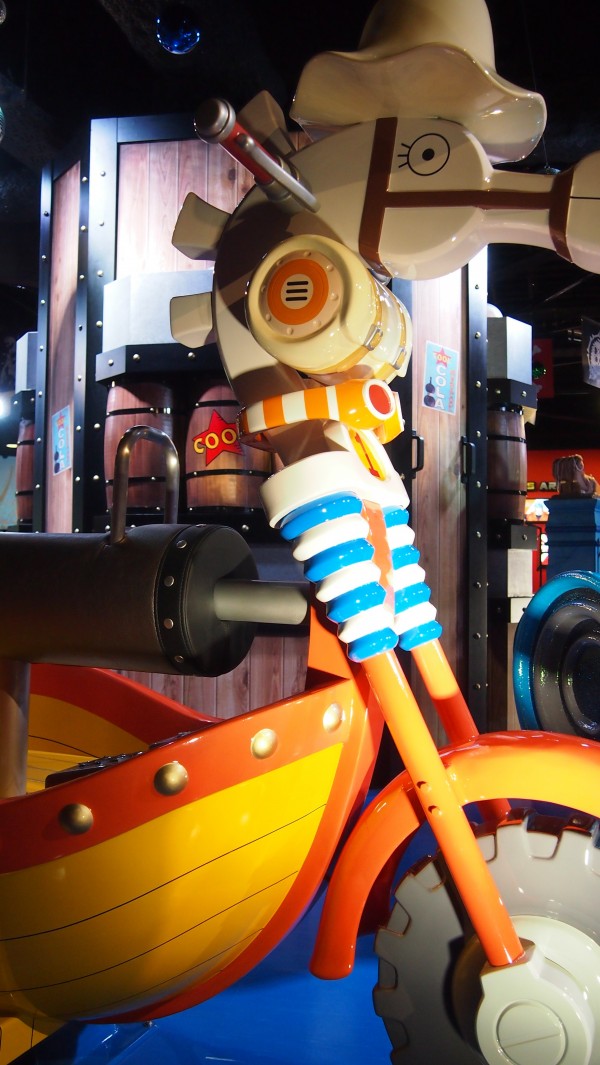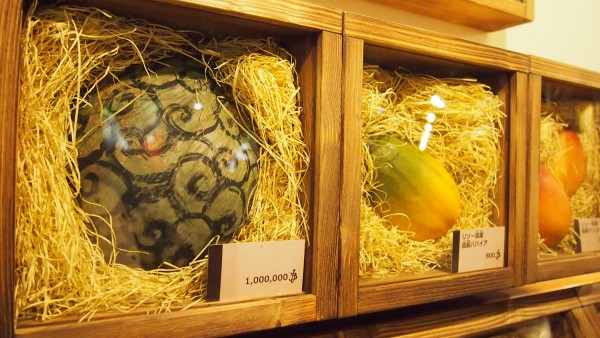 Another huge attraction in J-World would have to be Dragon Ball. You'd walk past plenty of Dragon Ball related photo opportunity…
After One Piece and Dragon Ball, everything else seemed a little… little. But nonetheless, I managed to snap some good shots of my favourites.
In its early days, I used to love Bleach. I remember watching an episode where Ichigo arrived at Soul Society to save Rukia and getting super excited! But of course, after a few story arcs and crappy fillers in between, I have lost faith in Bleach…
One anime I've watched and loved since the beginning would be Naruto. I love the character development of not just the main characters but also the various side protagonists as well as the antagonists. Yes, the fillers can be annoying, but Naruto truly is one of my favourite anime ever…
So naturally, when I visited the Naruto area, I was fangirling all over again! We had plenty of photos taken, from imitating the Shadow Jutsu by Shikamaru (my favourite character) to Katon Goukakyuu No Jutsu.
But my highlight at J-World had to be visiting the Hunter x Hunter section. Yes, I did mention that it is my favourite anime of all time… And Killua is, like, totes cool. I think I even told the attendant there: "Hunter x Hunter ga sukida", which basically means I really like HxH in very limited Japanese. Yup, geeky.
Coolest thing ever? Seeing the Book from Greed Island game in real life, with the cards and all.
So yup, that was that. And then we visited the J-World Kitchen, where food and our favourite anime characters merged.
Since it was near Christmas, there was a tall Christmas tree where you could leave messages (I assume), so I did just that.
So, what did we eat? Ichiraku Ramen of course. Naruto's favourite ramen shop… And for dessert, we had a special orange sorbet ice cream in the shape of Killua's favourite lollies.
Yup they were yummy, but yup they were all just gimmicks. And yup, we still bought them anyway.
We also visited the shop before leaving J-World. There were plenty of things to ooh-aah about, but really, this cute Naruto on Kyuubi (nine tailed fox) had to be the best ever. We didn't buy it though, now looking back, we probably should've.
Oh and of course, if you're a One Piece fan, there'll be plenty to see and buy.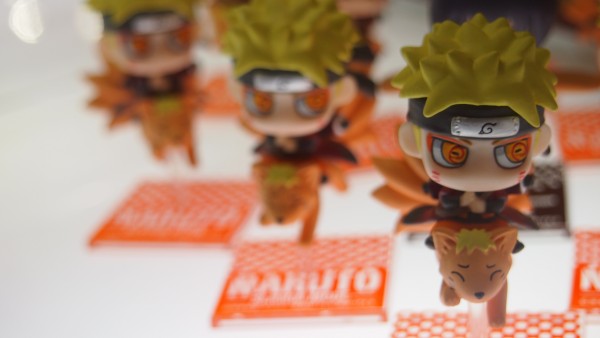 The hubby and I then walked to Amlux, a Toyota showroom at Sunshine City complex. He tried this crash/accident simulator, 'twas pretty boring actually. But the guy was really nice and helpful, a Hawaiian Japanese and therefore one of the rare good English speaking attendants.
We left Sunshine City and Ikebukuro close to dinner time. It was really a fantastic day for any otaku or anime lovers…
All in all, I was a happy bunny.
What is your favourite anime (or animation, if you're not into the Japanese stuff)? Why?