What do you get when you imagine Sanrio characters as cute ikemen boys and then have a themed cafe/restaurant that centred around these cute Sanrio boys?! I know I know, it's hard to imagine… Luckily, the Japanese had done all the imagining for you, so all you need to do is to just stare at all the cuteness and swoon…
Note: I love Sanrio. When I visited Puroland, that was one of those "dreams do come true" moments in my life. Growing up, Little Twin Stars was my favourite! I had their notebooks, stationery, and many more. In fact, I remember visiting Hong Kong for Christmas once and finding a Sanrio store and I was over the moon! Fast forward to many years later when I visited Japan, and my love for Sanrio reignited once more!
But yes, these Sanrio Boys are too cute, don't you think?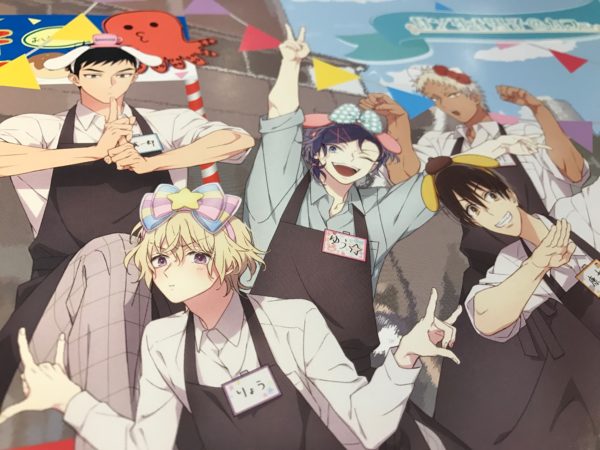 Arriving at the cafe, I knew my purpose was to YouTube the crap out of it, so most of the photos that I took were of the stuff I ordered.
First one: my special My Melody soda. This soda came in a My Melody glass, and the waitress also brought me this cute My Melody Sanrio boy for me to take photos. I took a photo and a video quickly when I realised she was just going to wait for me until I'm done… She took the picture back, and asked me to listen to a sound recording of the boy making my special drink for me. Ha. Cringe-worthy, but I love how it's almost like a fan-service!!!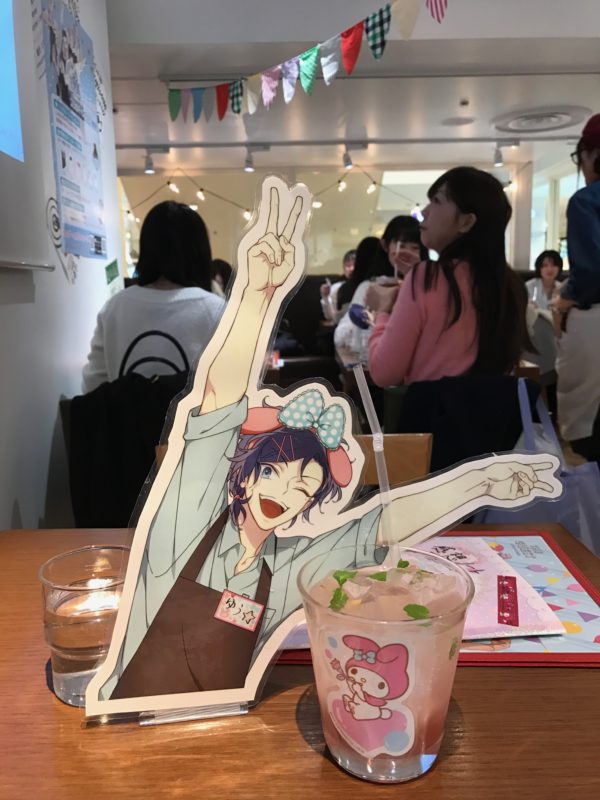 Then, my food arrived and I chose this one because it looked pretty delicious and the Pompompurin ears did make it look pretty cute. Omu-yakisoba is basically fried noodles with omelette at the top. Taste-wise, I'd rate it: themed restaurant standard. LOL.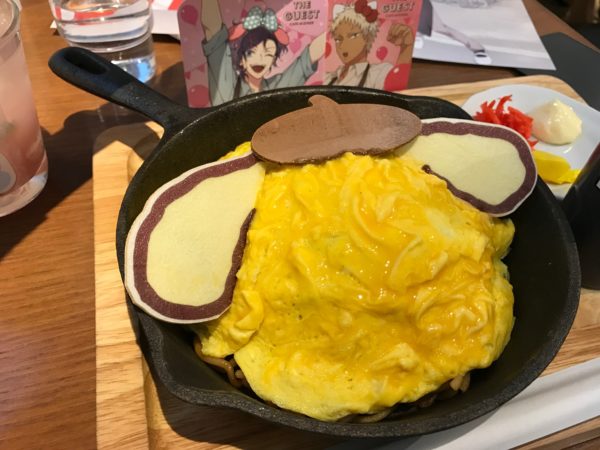 All orders came with a free coaster for us to keep. They gave these out at random, I did get one of my favourites (My Melody dude), but I did wish I got the Little Twin Stars ikemen instead of Hello Kitty. In saying that, I mean, Hello Kitty is Hello Kitty, so I shouldn't complain I guess.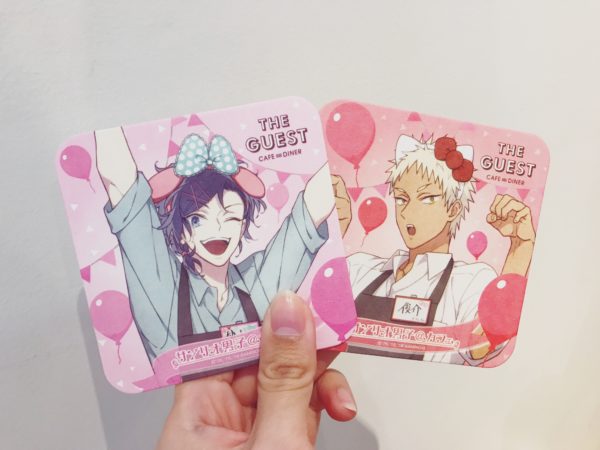 I walked out of the restaurant feeling quite happy actually. Yes, the food was standard (oh but that soda on the other hand was delicious, despite being a little too small for the exhuberant price I paid, sigh themed places). But it was the whole experience that made it worthwhile.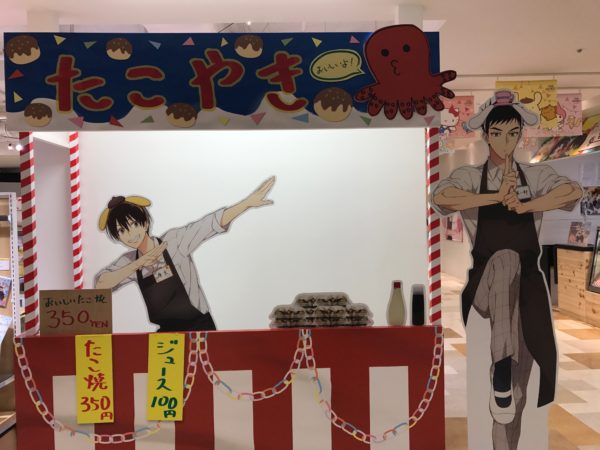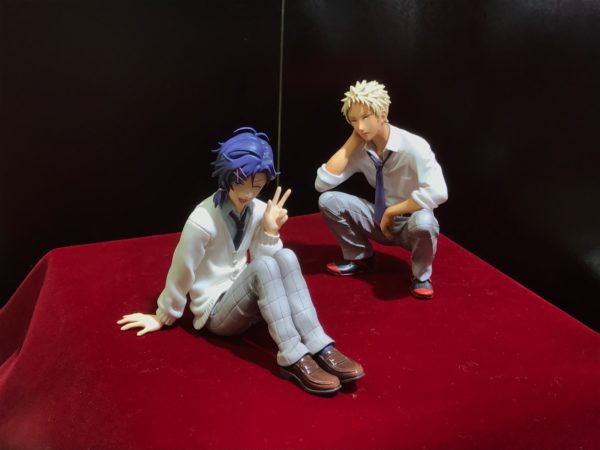 They also had a store selling Sanrio items as well as the Sanrio Boys collab stuff. Worth checking out, although I didn't buy anything because I was happy enough to receive the two coasters and the placemat (which is basically a poster). The poster is now stuck on my fridge, looking uber cute.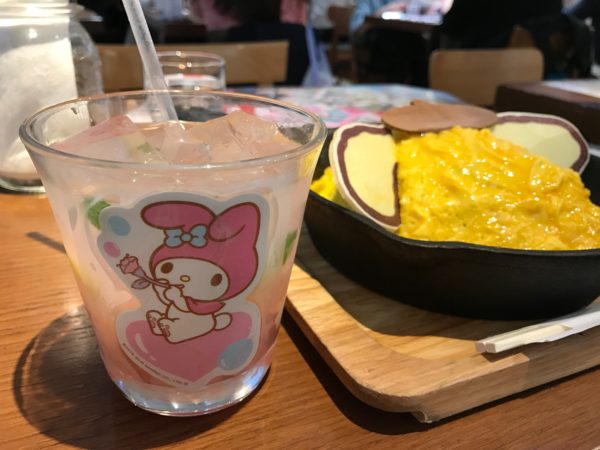 This Sanrio Boys x The Guest Cafe & Diner collaboration started on the 1st of December and will be around until early January, so if you're a huge Sanrio fan like I am, do go check it out. If you're not, you can probably give this a miss! Ha.
The Guest Cafe & Diner does Sanrio collaborations very often, as far as I'm aware. The Ikebukuro location is in Parco, next to the station so it's pretty easy to find!