People often ask me: "what's there to do in Japan when it's winter?" or "is there any small town you'd recommend in Japan?". Well, here's my answer: visit Takayama (and Shirakawa-go)!
Takayama (高山) is a city in the mountainous Hida region of Gifu Prefecture. The city is also commonly referred to as Hida-Takayama. Takayama retains a traditional touch like few other Japanese cities, especially in its beautifully preserved old town.

Source: Japan-Guide.com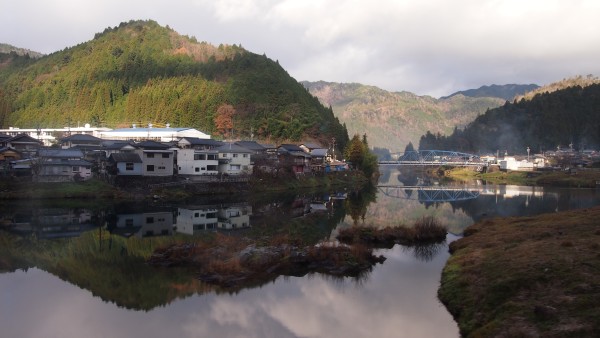 We took a train (covered by JR Pass) from Nagoya Sta. to Takayama Sta. and I totally enjoyed the change in the scenery as we sat on the train. At first everything was nice and green, and then things turned white.
Coming from Australia, I really love seeing the snow falling all over nature, because we don't get that often unless we go to the mountains. So to me, even seeing how the train tracks were all covered in white made me happy!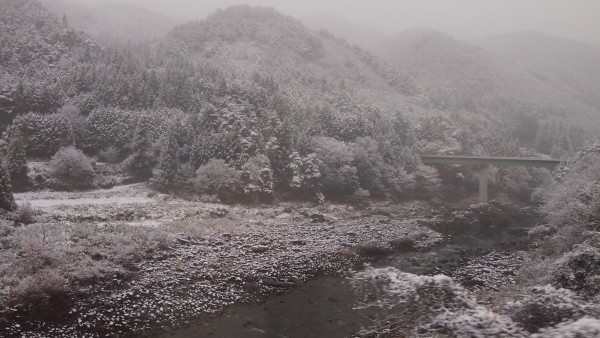 Anyways, we arrived in Takayama and went straight to our booked accommodation. It wasn't too hard to find our way around because Takayama really is a rather a small town. I'll talk more about the ryokan (traditional inn) that we booked in the next blog post.
So for now, let's skip that and go straight to the fun stuff: sightseeing! (Here's a map to help you.)
We walked past a little shrine where there were a lot of sarubobo (さるぼぼ), a Japanese amulet particularly associated with Takayama.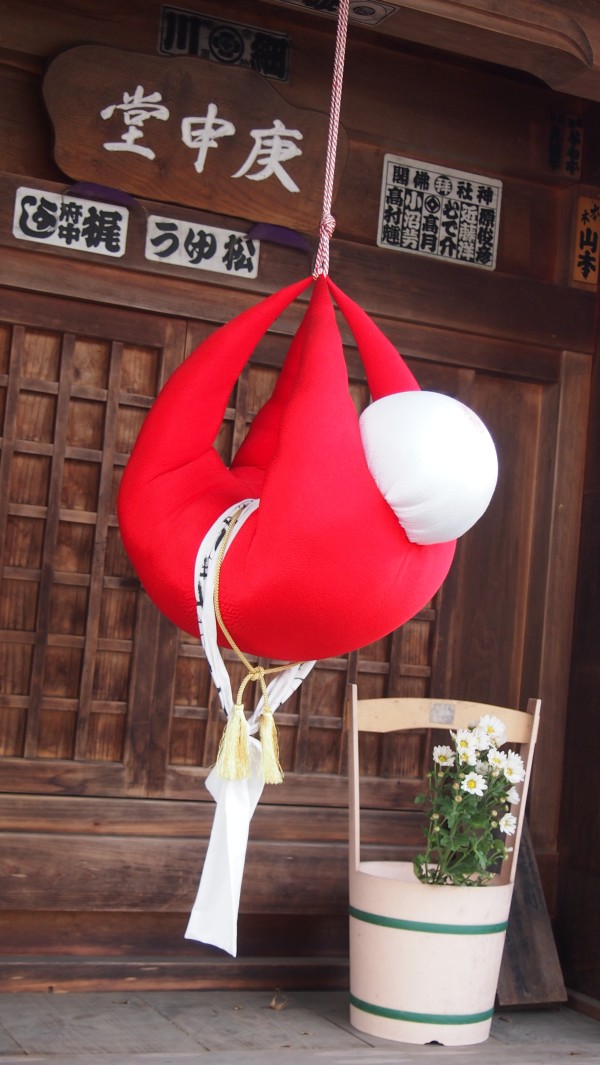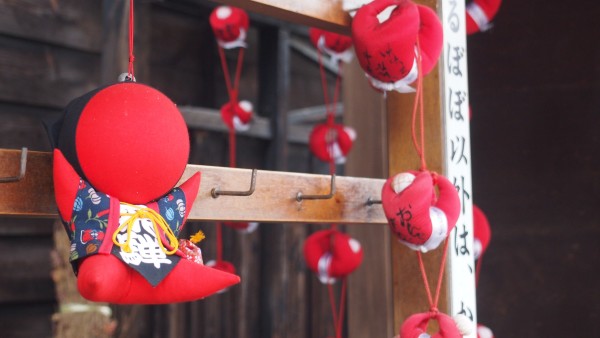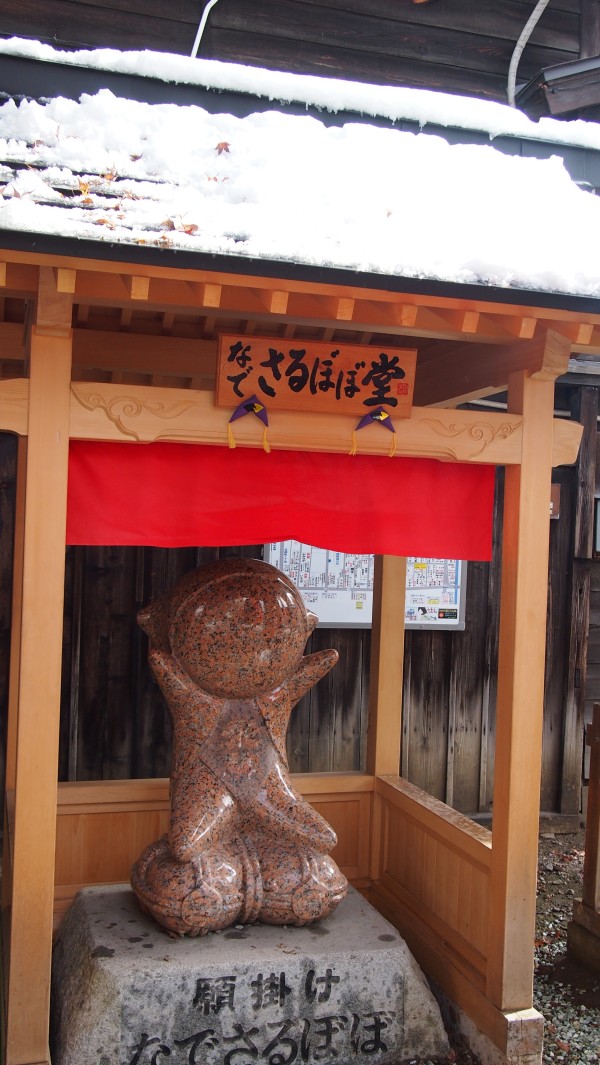 We then continued walking to the more popular tourist area of Takayama, the city centre if you want to call it, and saw plenty of things along the way.
Mind you, we arrived quite early and most things were just about to open (or were just closed in winter?) and the town was really quiet.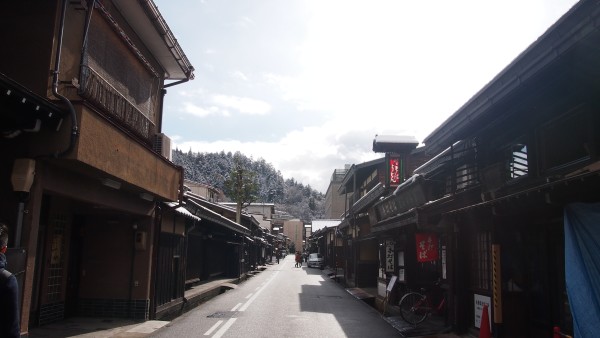 Because it was in December, there were plenty of cute Christmas characters painted on blocks of woods (actually, I have no idea what you call that, so let's just assume they are blocks of woods). These are the little things that brighten up my mood!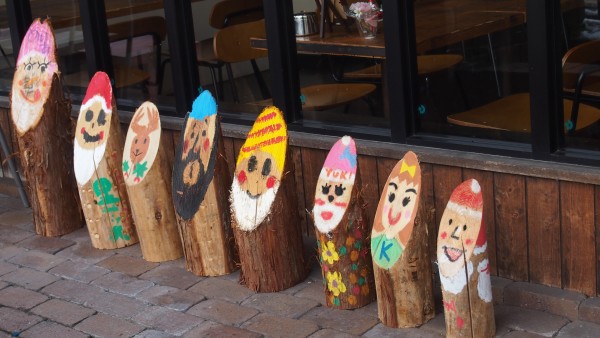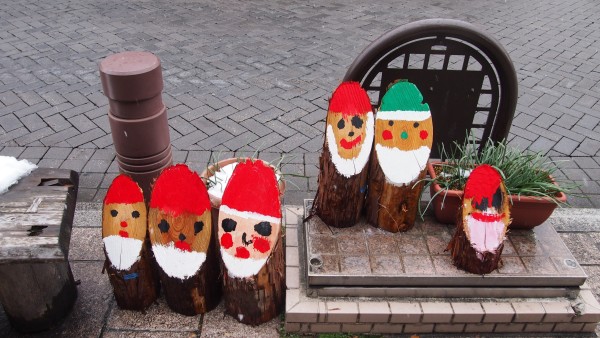 Once we reached the old town around Sannomachi-dori, there were plenty of shops selling souvenirs and local produce. Plenty of sake shops!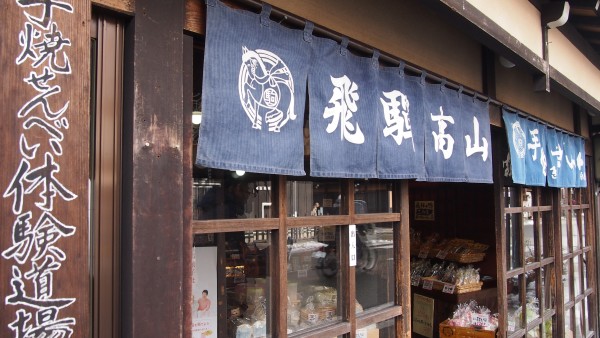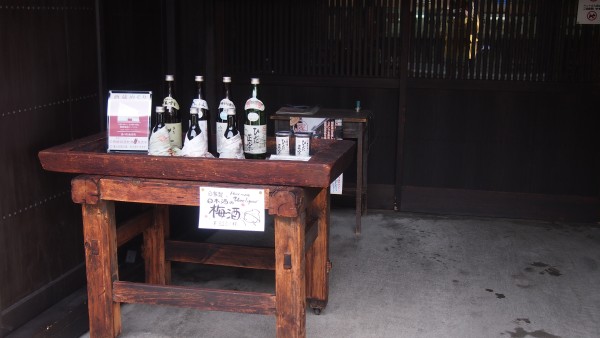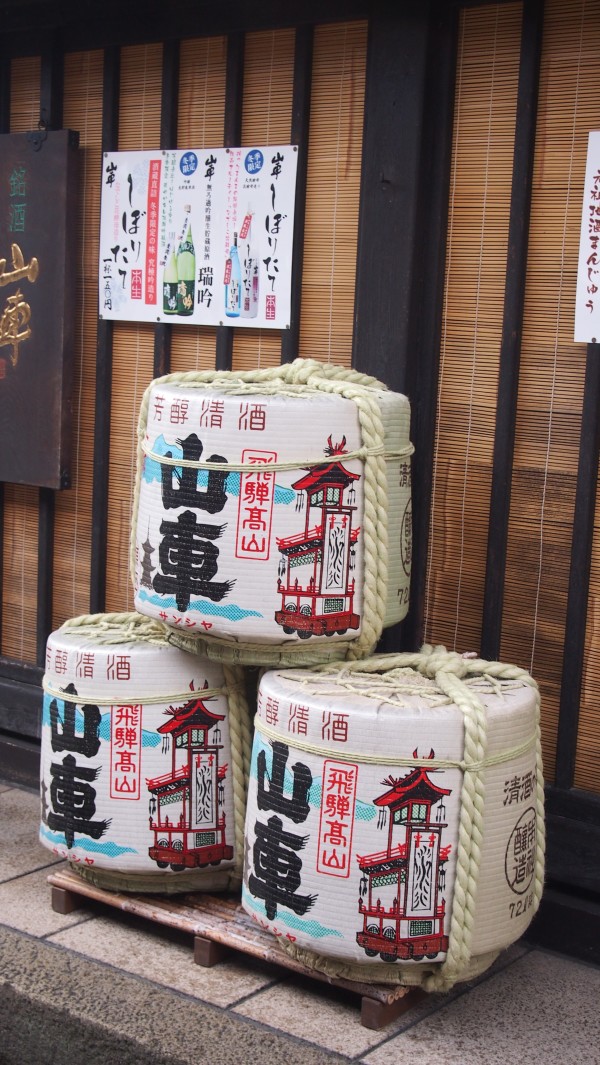 It was a very enjoyable walk around the old town actually. It was serene and peaceful. But very very cold! LOL.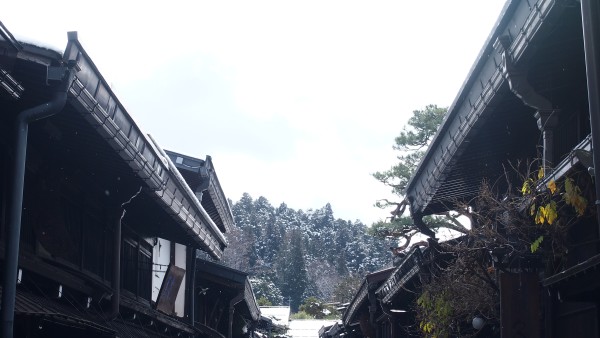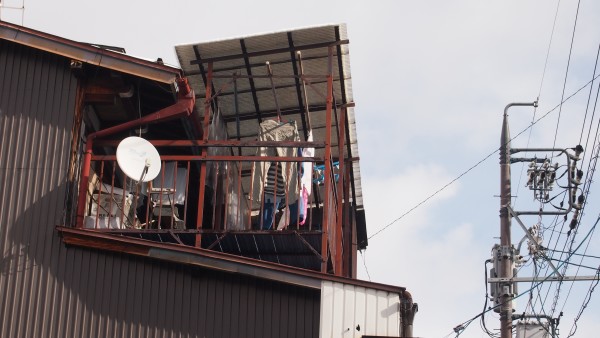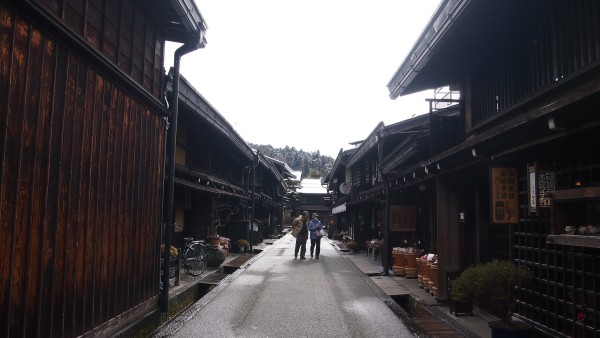 Over the city, you could see the more hilly areas where houses were covered lightly in snow (it wasn't snowing much at that point). So gorgeous!
We stopped by for a lunch break (and also had some snacks along the way). But I've decided to talk about food around the Hida Takayama area in my next post, so let's skip that for now and talk about the next thing we saw after lunch: IT STARTED SNOWING!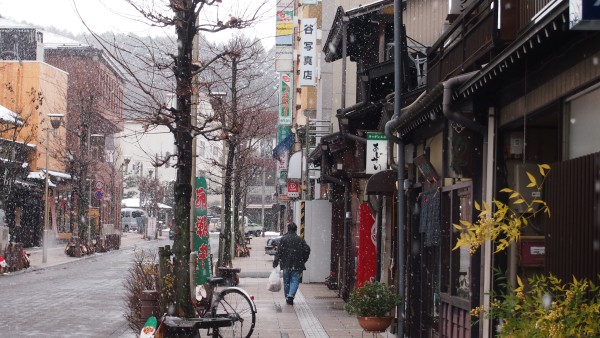 I love the view of Santa and the colourful wooden Christmas figures and the snow falling. It wasn't Christmas yet, but sure feels like it!
We continued our journey around the area, basically just keep walking around and get lost. Takayama really is a beautiful place to get lost in.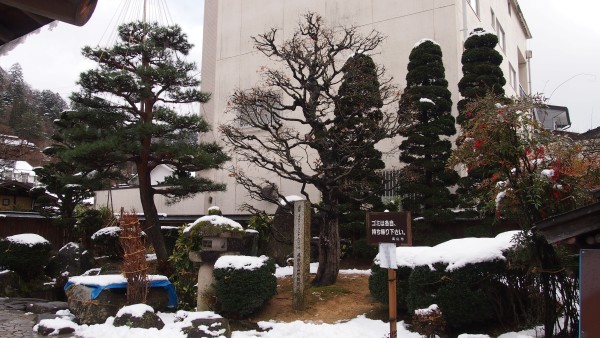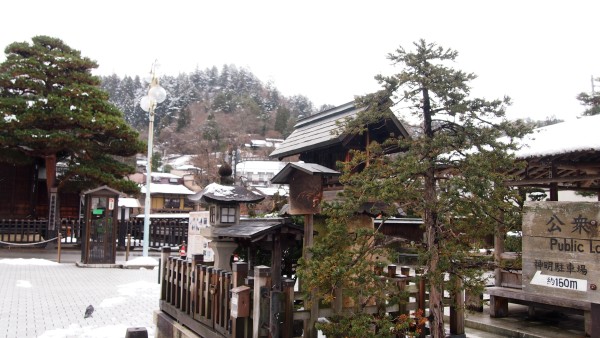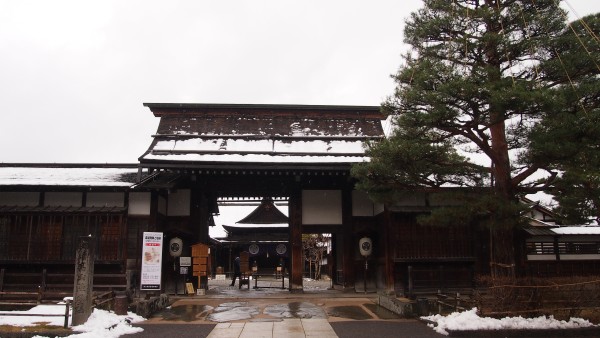 We then returned to our ryokan and had dinner and stuff. But hey, ryokan and food photos will come later. So for now, here's a photo of my companions for this particular trip.
Yep, the two boys doing their Abbey Road Beatles' impersonation (badly) and my talented musician friend on the other side of the road doing exactly what I was doing: taking a photo!
I'd really recommend visiting Takayama (and combine it with Shirakawa-go) for an overnight trip. It'd be perfect to make this your in-between stop when going from Tokyo to the Kansai area (Kyoto, Osaka, etc). It's not too far of a train ride from Nagoya!
This blog post is based on my second visit to Japan in December 2013. More to come!