Most people know what Hello Kitty is. Many around the world have fallen in love with this particular cat. But a lot are not aware that there are more characters created by Sanrio that are ridiculously kawaii and equally famous (in Japan and other Asian countries).
Since a young age, probably even before Disney enticed me with its magic, Sanrio has had a hold on me. My favourite would have to be Little Twin Stars. I mean, pink and blue and all-round pastel coloured clouds, moon, stars, unicorn awesomeness… What more does a little girl want?
As I grew up, other Sanrio characters charmed me just the same; from Bad Badtz Maru to My Melody.
So when I heard about Sanrio Puroland in Tokyo, I knew that I had to visit it some day…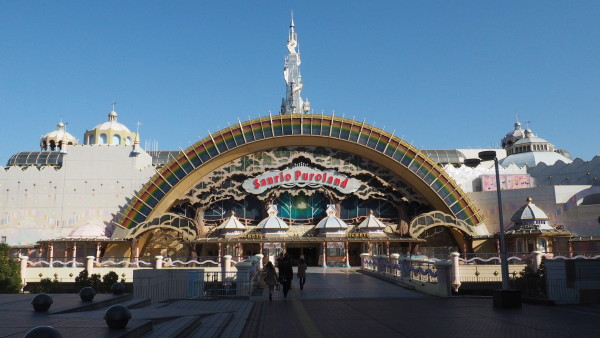 And as we walked towards Puroland from Keio-Tama-Center Sta. (it takes about 40 minutes from Shinjuku Sta. on the Keio Line), I could see my dream coming true.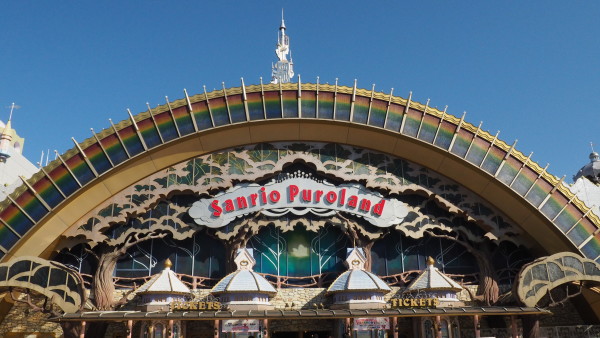 My Melody greeted me and I knew that I was about to be a very happy girl that day! :)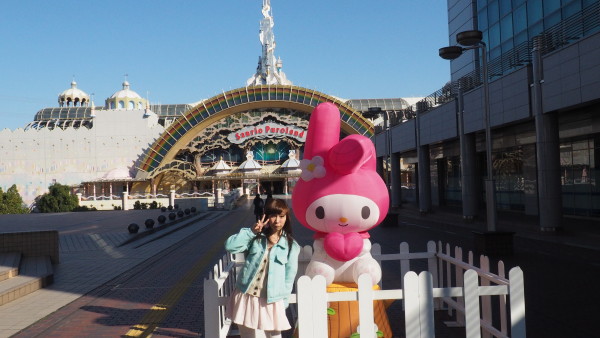 The entrance ticket costs ¥3300 on weekdays (¥3800 on weekends and holidays, check the calendar and plan your trip accordingly). But there is a discount coupon on the website that will reduce the entrance price by ¥100 each… Not much, but any discount is always good, right?! I showed the coupon on my mobile and was given the discount.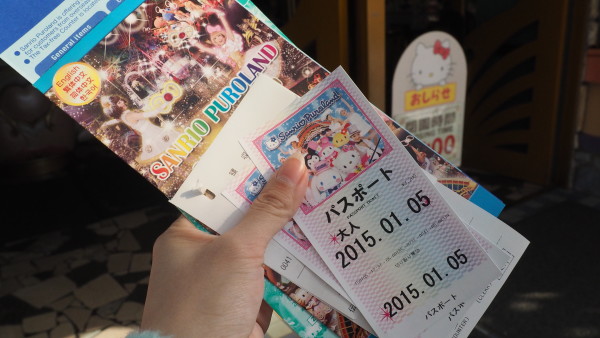 Entering the indoor theme park, we were greeted with a magical flower garden castle thing. It was everything I've imagined and more. I would usually do a lot of research before visiting places, but this time around, I only did enough to know how to get to Puroland. So I've never actually seen what it looked like inside and didn't know what to expect.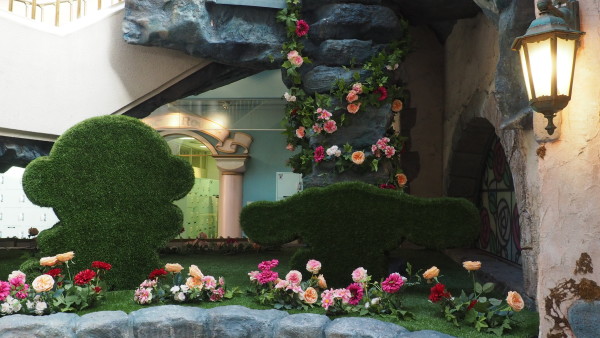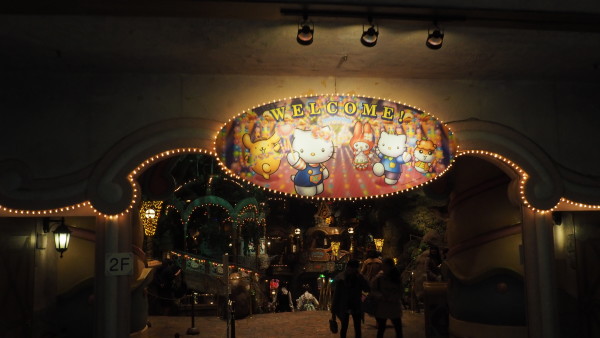 We then went through an escalator that brought us down to an even more magical wonderland…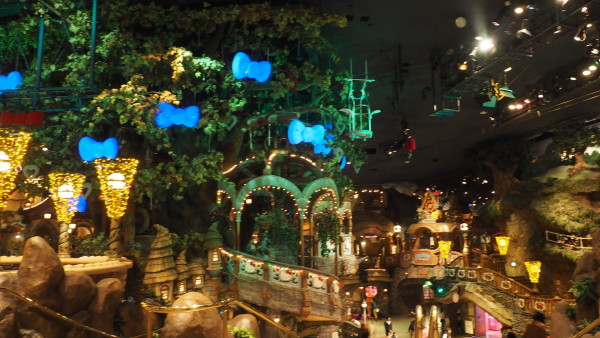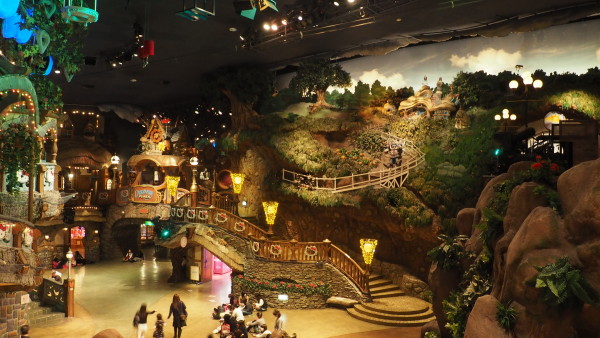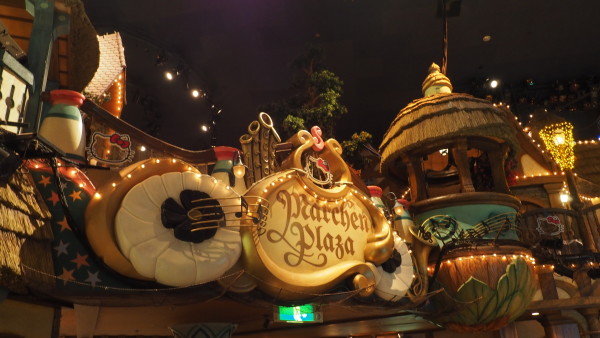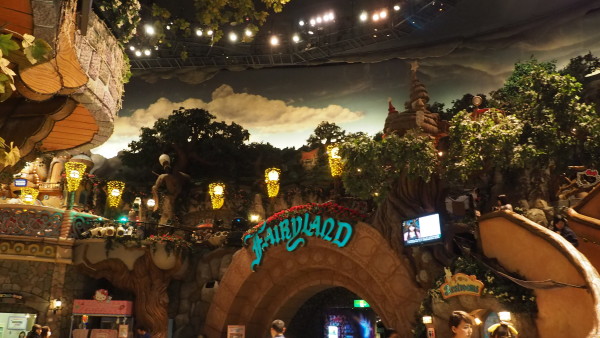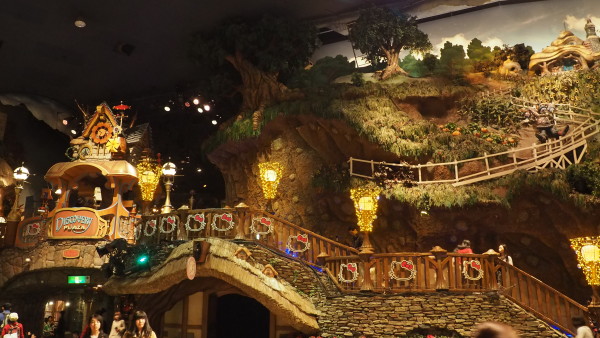 Every nook and corner had something exciting, albeit "useless" (they were just decoration I think), for us to explore.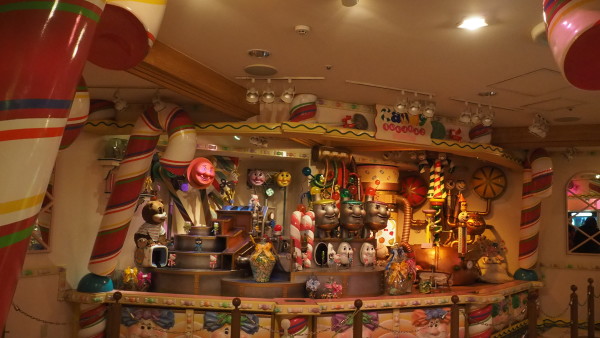 We arrived at a time when one of the shows were about to start. Think Hello Kitty, Alice in Wonderland, and a musical cabaret all in one show. Cute characters, dancers, lights, music, and even an English translation on a little LCD screen…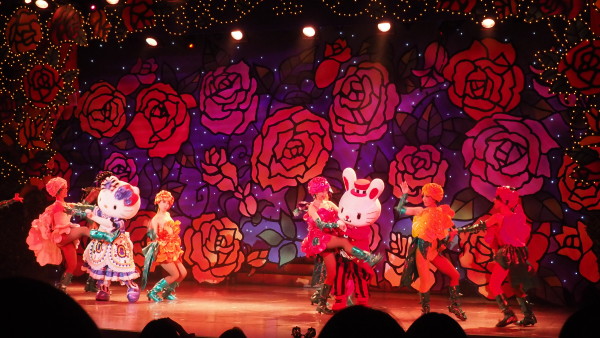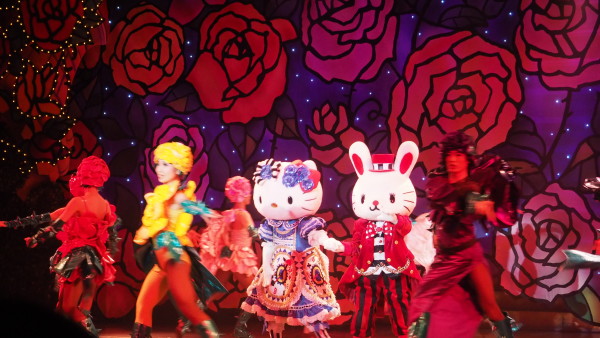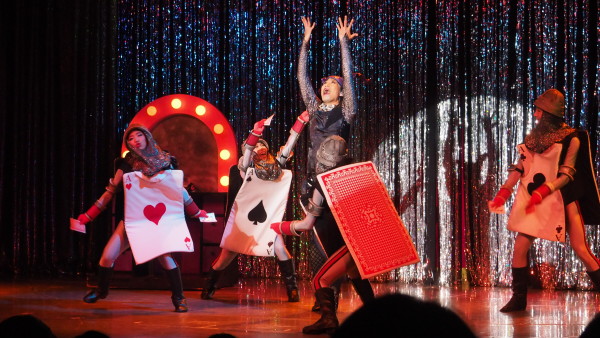 The story was about a lost Alice (Kitty-form) who met with a white rabbit who brought her to the Queen of Hearts castle. I won't spoil the rest just in case you're planning to go… Being mainly a show for kids, the narrative was simple enough and yet filled with moral values about family and love.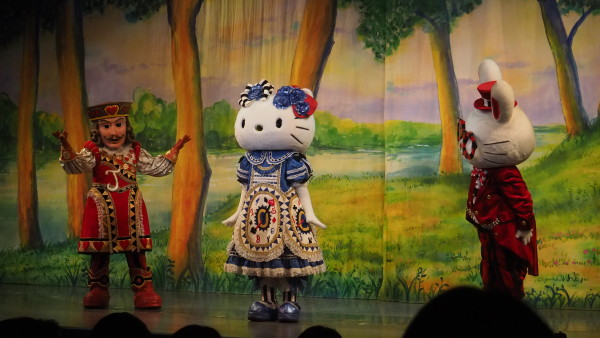 After the story had finished, each group returned on stage in almost a cabaret-like presentation. And I've never seen so many different variations of Hello Kitty in my life! I mean, we're talking generations here… Ha.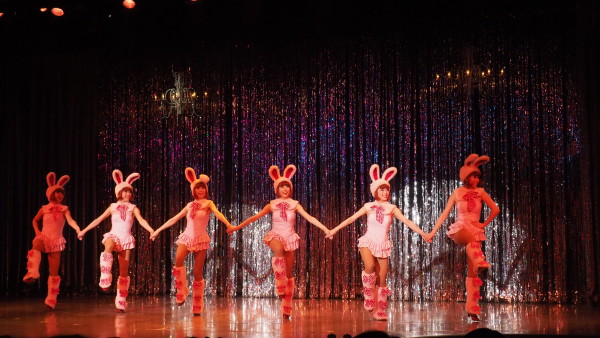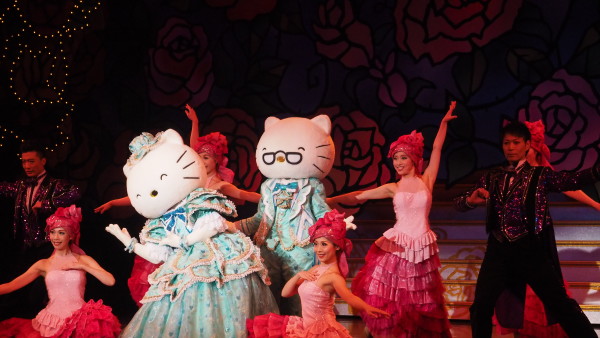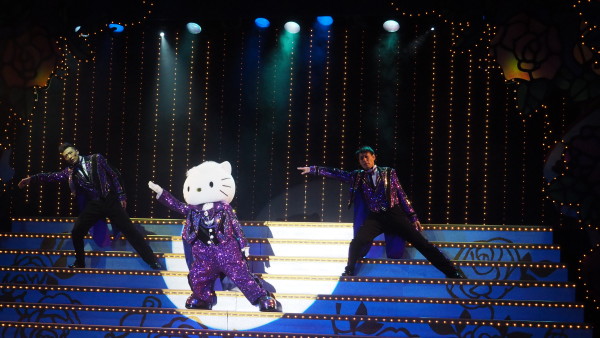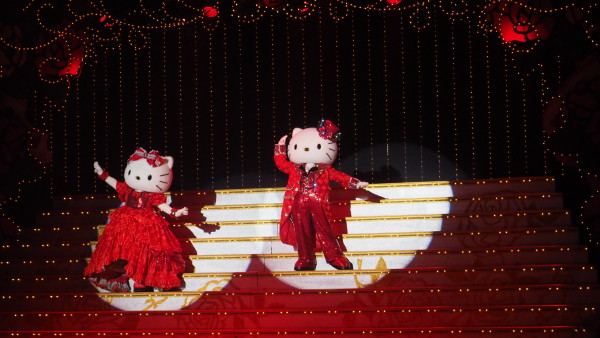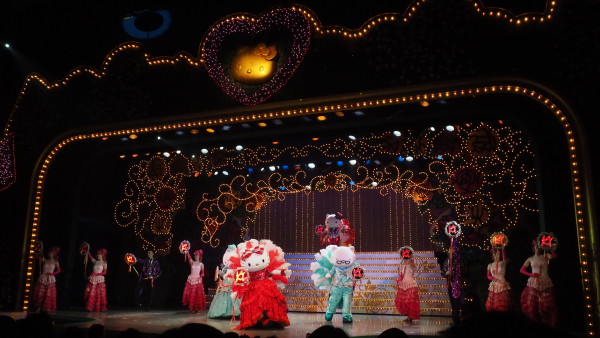 And with that, the Hello Kitty x Alice in Wonderland show ended. I went in a skeptic ("It is going to be childish and cheesy"), I came out entertained. And hungry. So we decided to walk into the Character Food Court to have our lunch.
There are a few eateries around Sanrio Puroland, however we wanted to watch the parade on the ground floor, just outside the Character Food Court so that was the one we chose.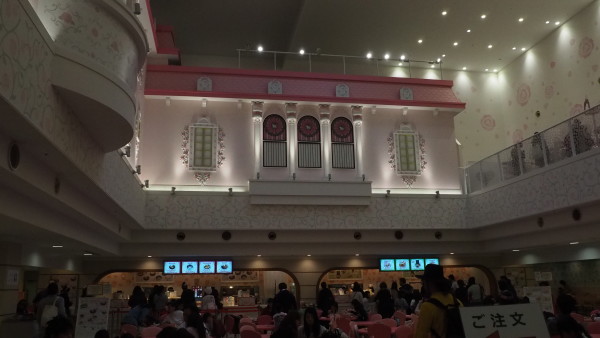 Food wasn't great. Presentation was also a little bit forced. But I was happy nonetheless to pick an omurice resembling the star, pretending that it was somewhat related to Little Twin Stars!
The drinks were pretty good though. So stick with drinking if you're not hungry.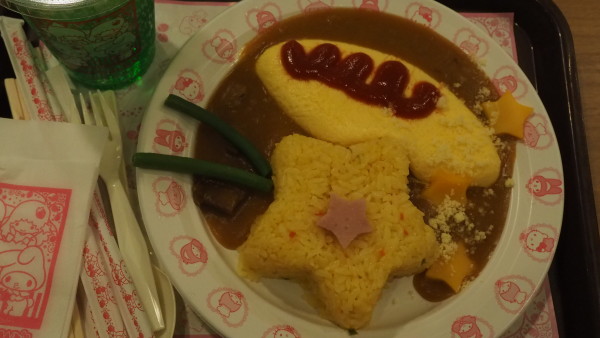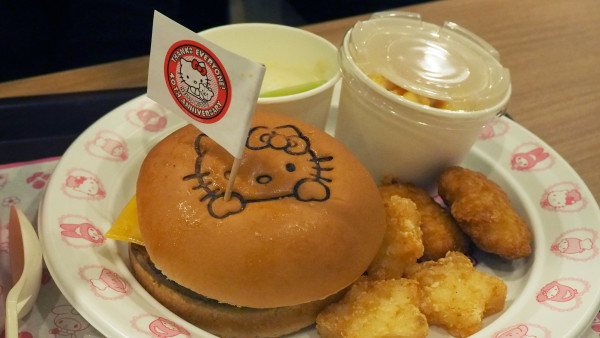 I gobbled my food down pretty quickly because right before we went for food, I could see many kids sitting around the main area waiting for something. And that something was a parade with all the beloved Sanrio characters!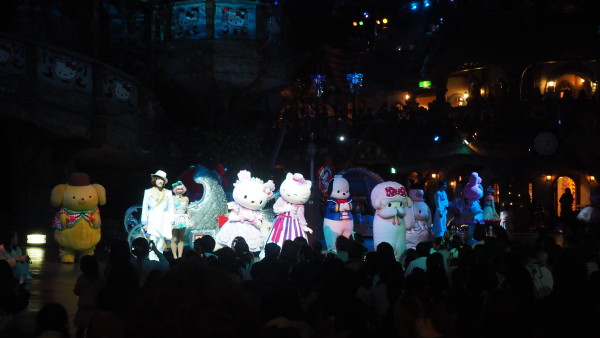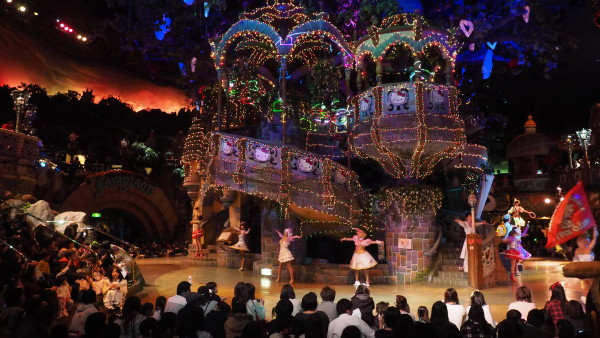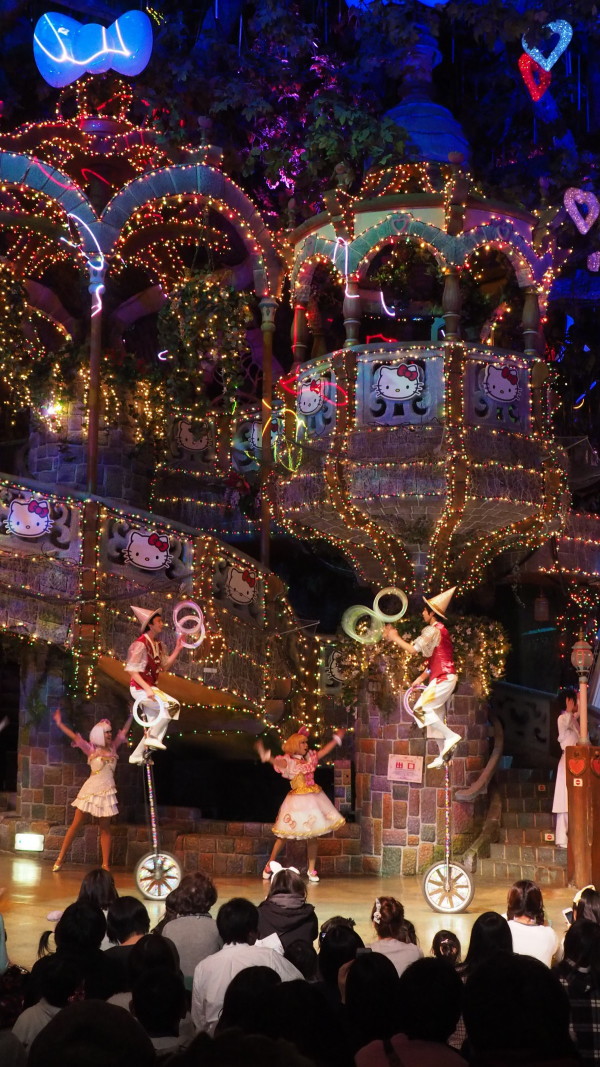 Magical! I got to see all my favourite childhood characters came to live, with pretty lights and all.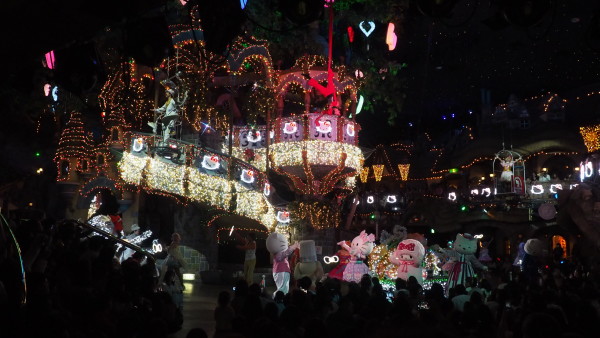 Right before the parade ended, I dragged my hubby to check out the boat ride. What a good idea it was! There was no queue because everyone was still watching the last bit of the parade. There was a long 15-minutes queue by the time we finished this ride.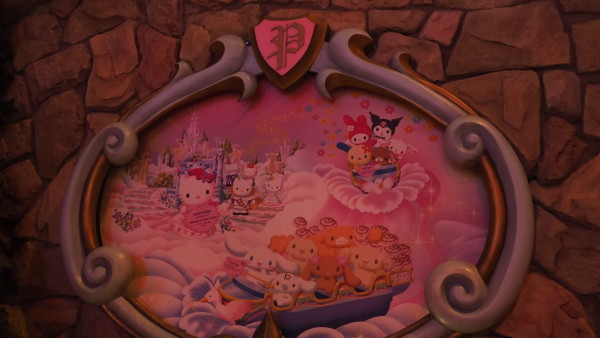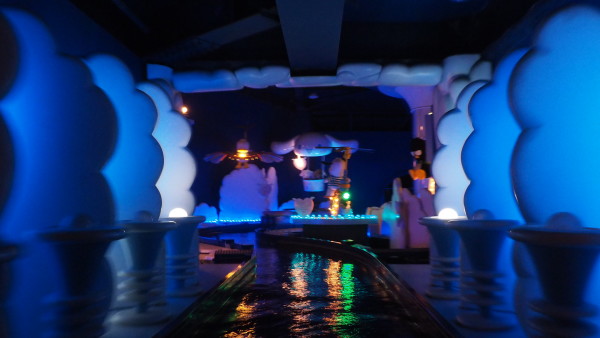 One awesome thing about Puroland: they allowed couples/groups to take the boat ride without adding any stranger. So we were in a boat by ourselves, and so did everyone else after that (even when it got crowded).
Let's take a look!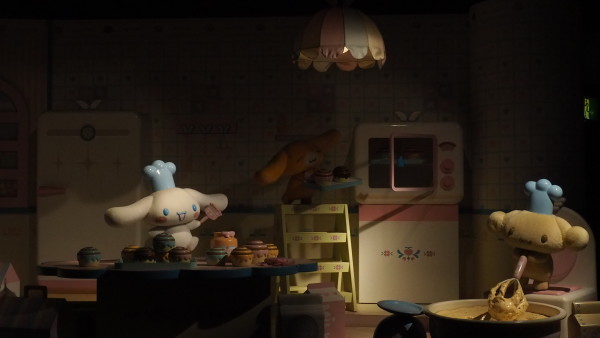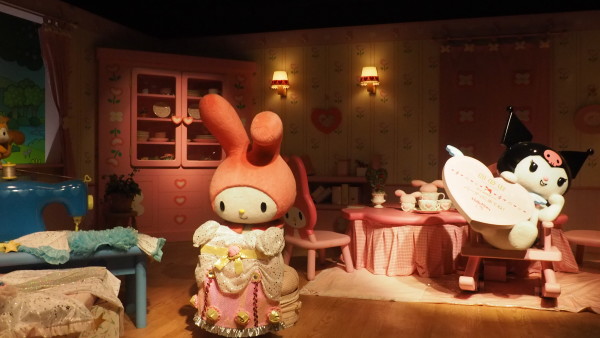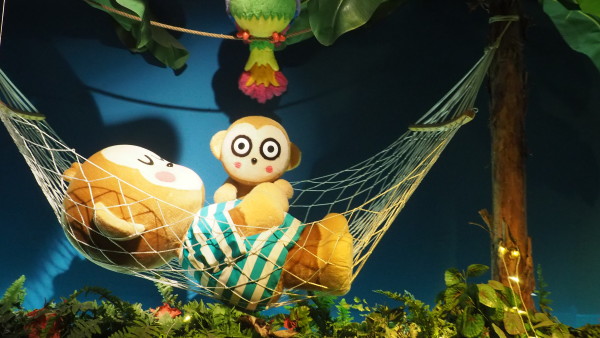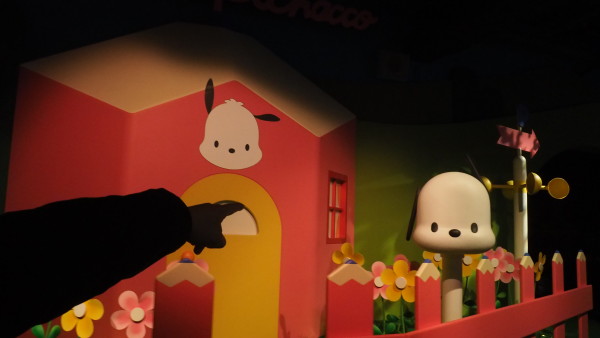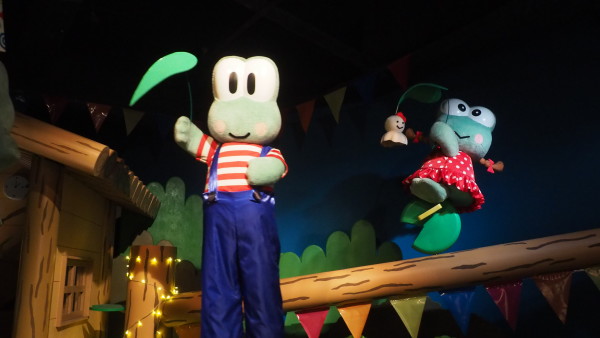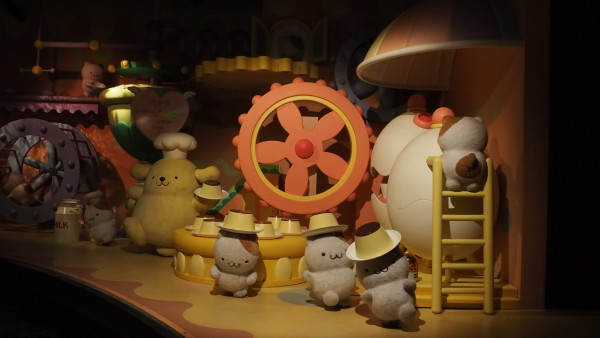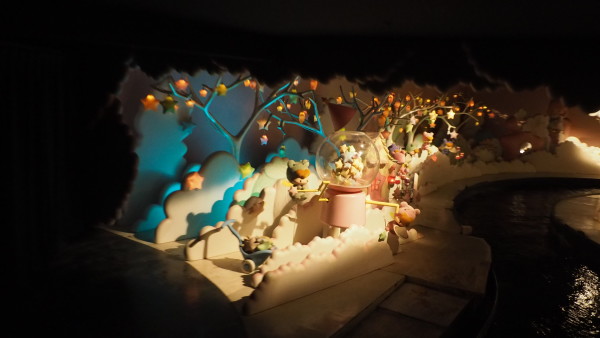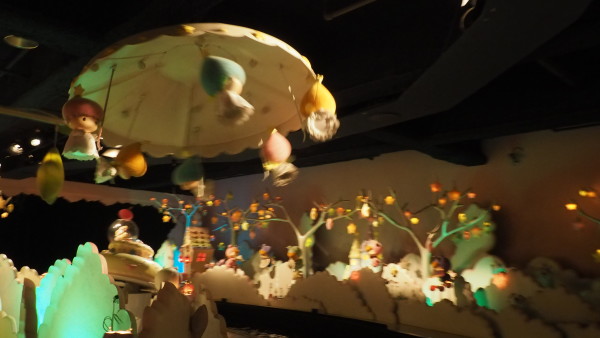 From Cinamoroll to My Melody to Monkichi to Pochacco to Keroppi and more… I was watching my childhood in all its glory.  Seriously, it was a beautiful moment hahaha.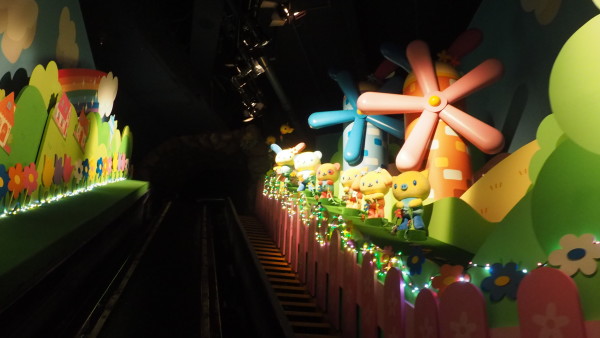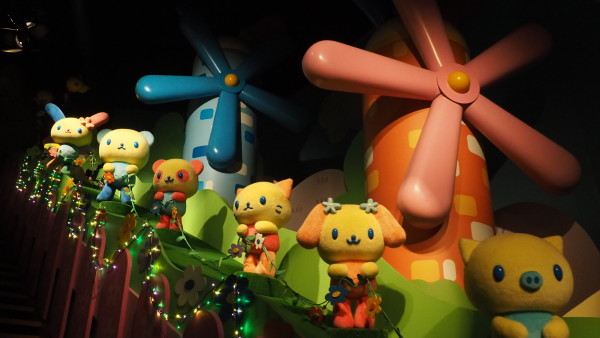 We then passed a more outdoorsy area and then toward a door with Hello Kitty on either side (by this stage I'm not sure if they were all Hello Kitties or if there was a different name to each charater).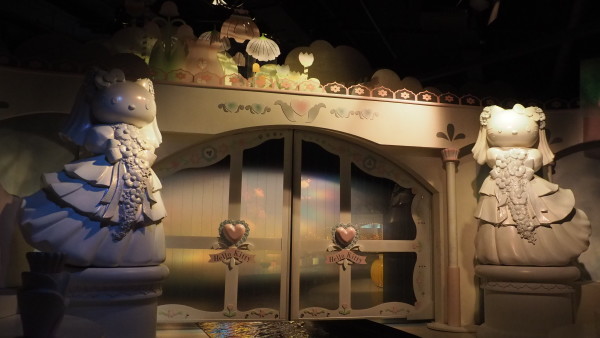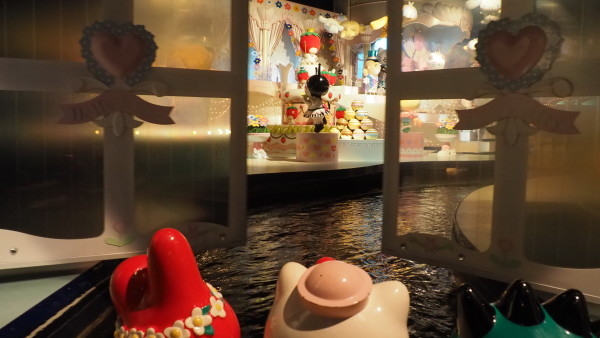 As we entered into Hello Kitty's celebration, all the characters welcomed us once more in the prettiest display of royalties.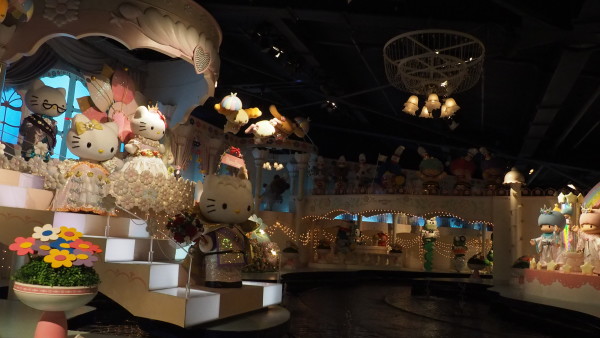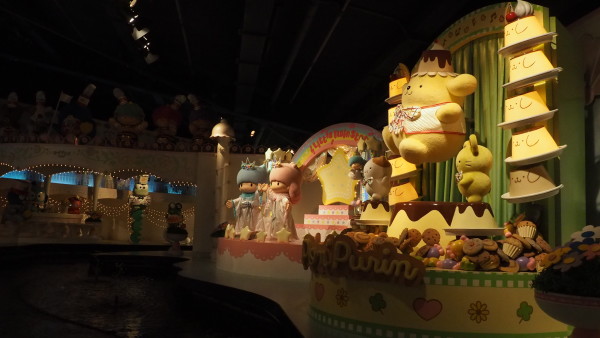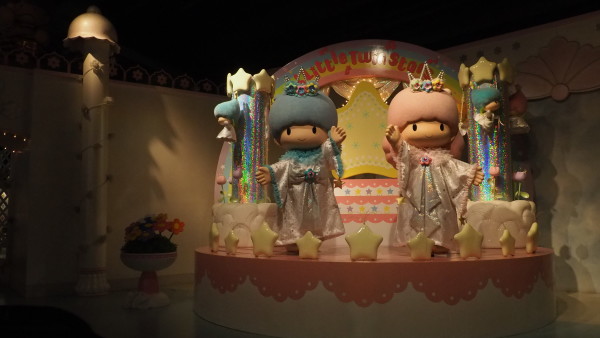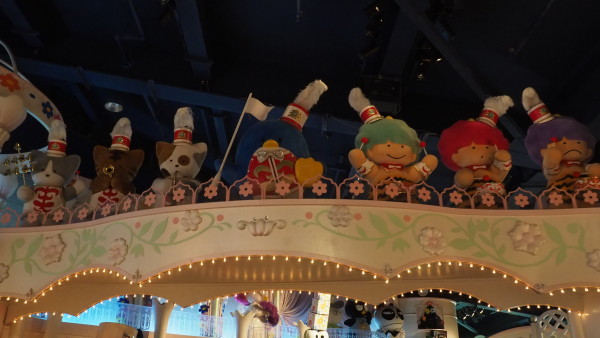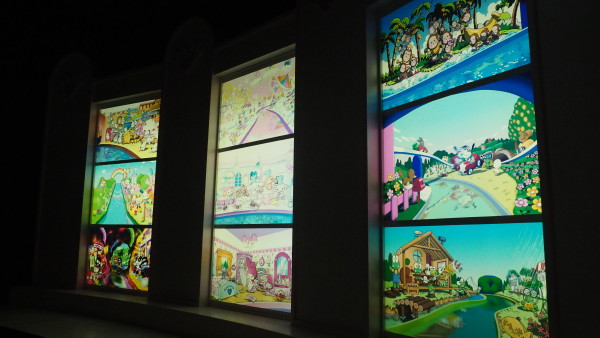 And with that, the boat ride ended. I wanted to do another round, but the queue was a little too long now. So we decided to walk around to the other areas instead.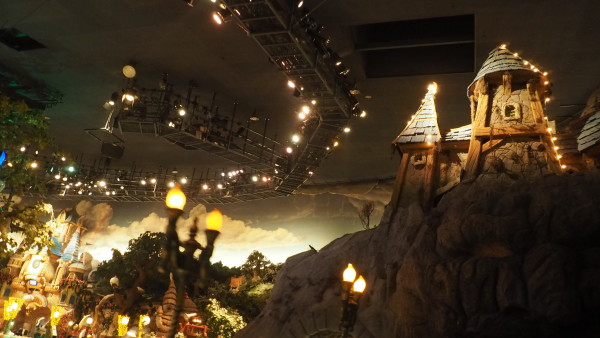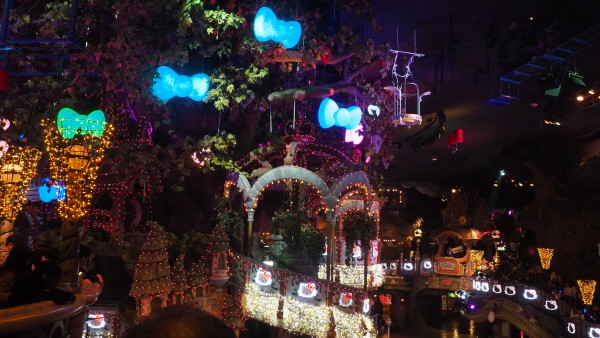 Oh hey, look! The toilet sign!!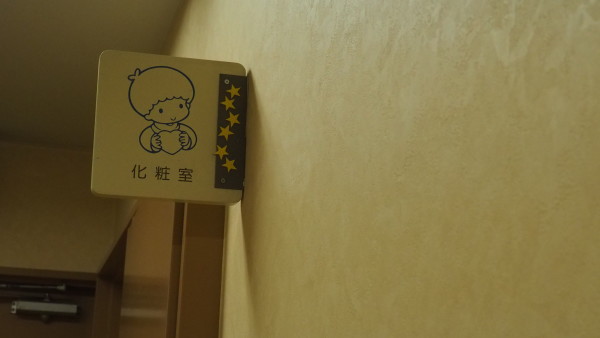 And the shop where I wanted to spend too much money, but did very well to stop myself.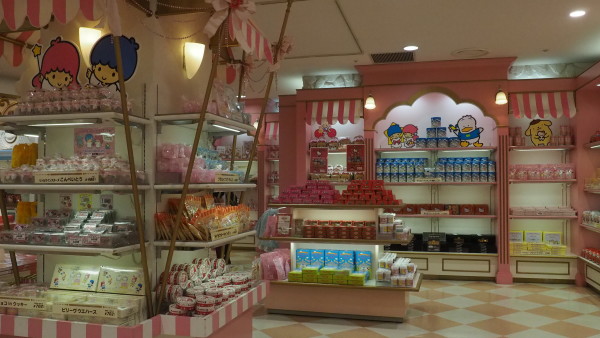 There were heaps of other games (claw machines and the likes) around the place too.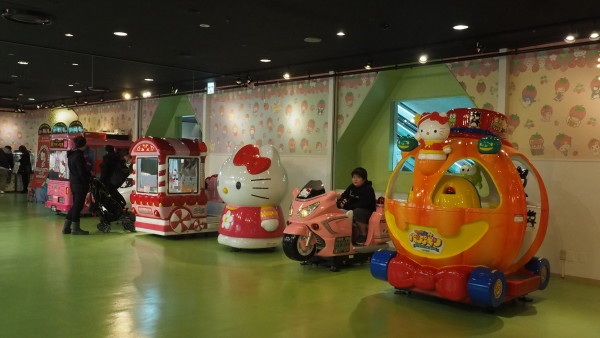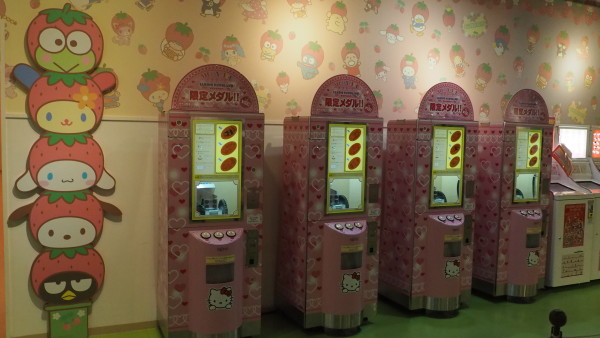 But that was not it. My favourite part of the whole Puroland was the Twinkling Tour… And that'd be up next, in my part 2 coverage of Sanrio Puroland in Tokyo.
What is your favourite Sanrio character and why?