In March 2012, we visited Japan on our honeymoon. We fell in love with the culture, the people, the food and the awesomeness and vouched to return again and again in the future. But before we return, let's just walk down memory lane to re-visit our first Japan trip ever….
Day 10: Ginza
On the last full day of our Japan trip last year, we spent the day at Odaiba. But before then, we stopped by at a nice teppanyaki place for lunch.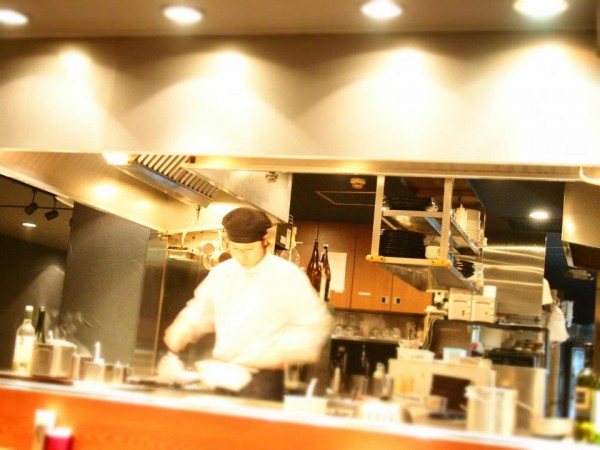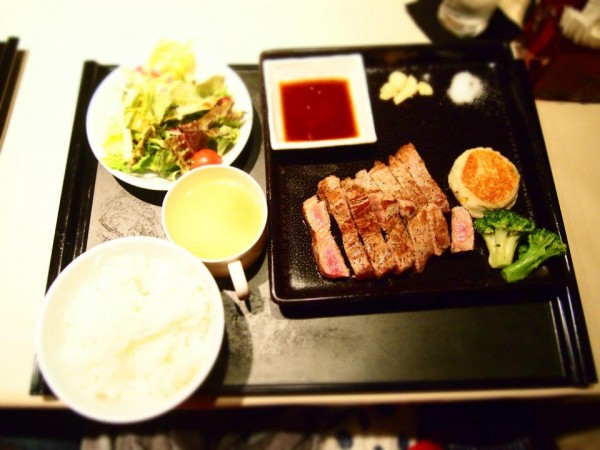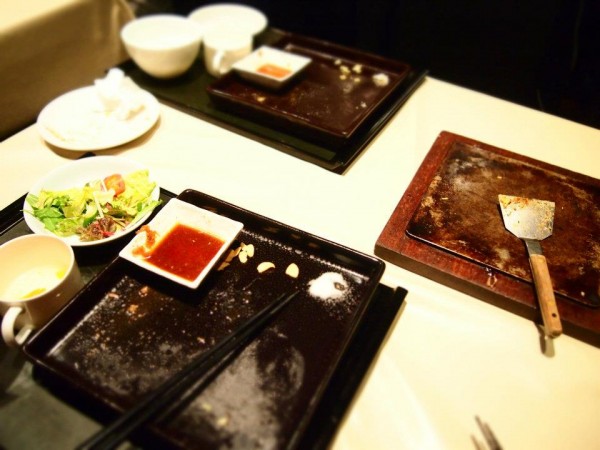 Day 10: Odaiba
From there, we took the Yurikamome line to Odaiba from Shinbashi Station. Mind you, this is one of those fully automated trains with no driver on board. Try to sit at the front to enjoy the view…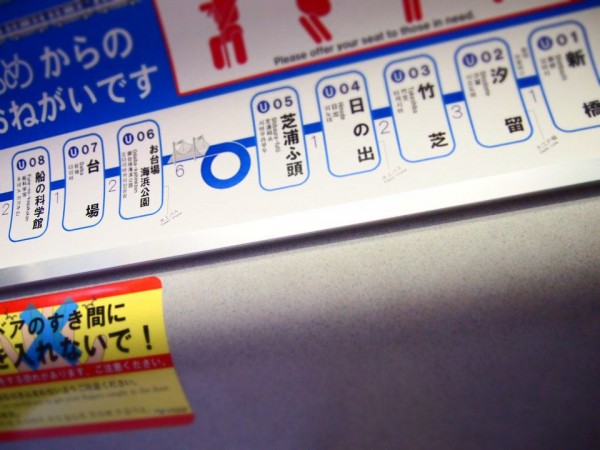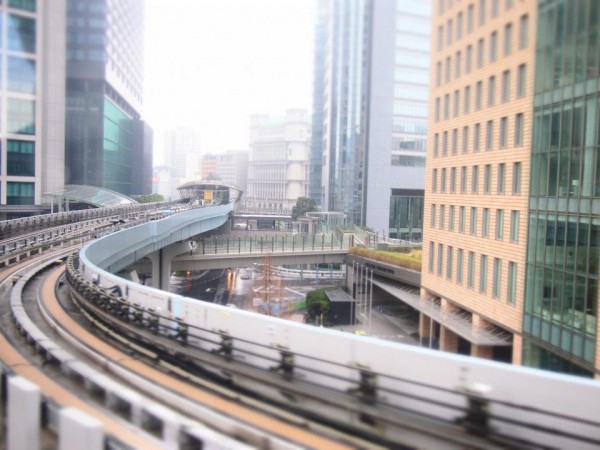 Now, a little bit about Odaiba before I show you around (I can totes be a tour guide, no? At least a virtual one).
Odaiba (お台場) is a popular shopping and entertainment district on a man made island in Tokyo Bay. It originated as a set of small man made fort islands (daiba literally means "fort"), which were built towards the end of the Edo Period (1603-1868) to protect Tokyo against possible attacks from the sea. Source: Japan-Guide
Here, you can find a replica of the Statue of Liberty too, pretty random but great photo op nonetheless.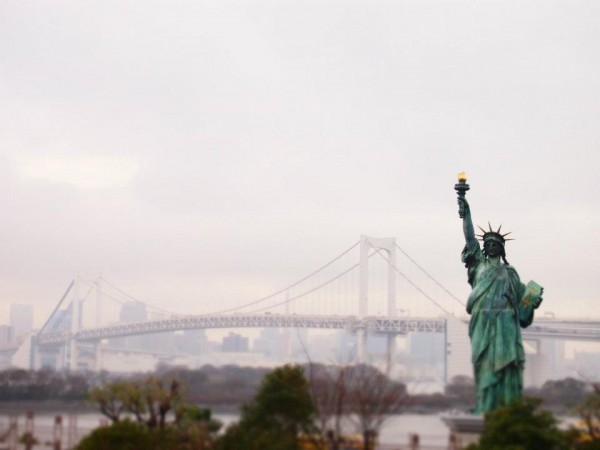 We started by visiting the Venus Fort area, in which we found this colourful ferris wheel. We didn't go on it, as the weather that day was a bit of a downer – a little bit drizzly and a whole lot foggy.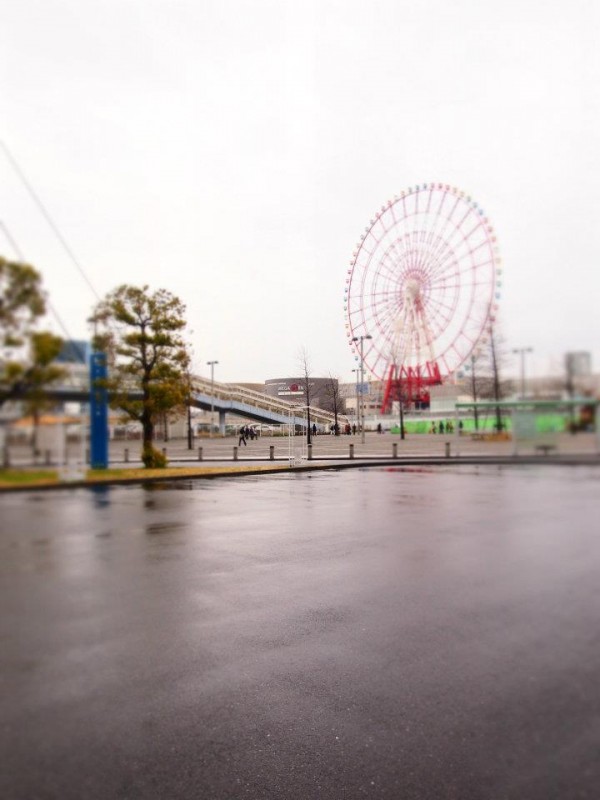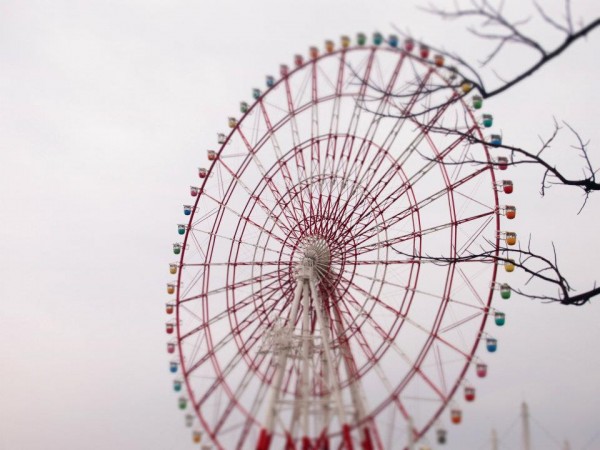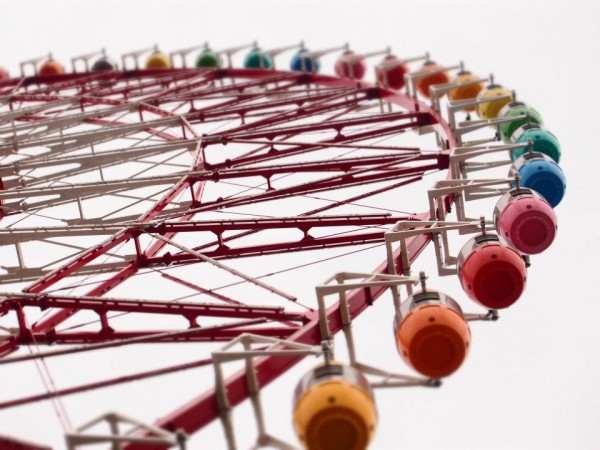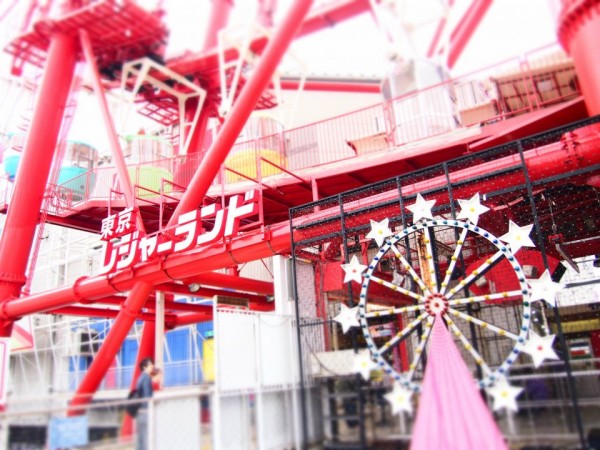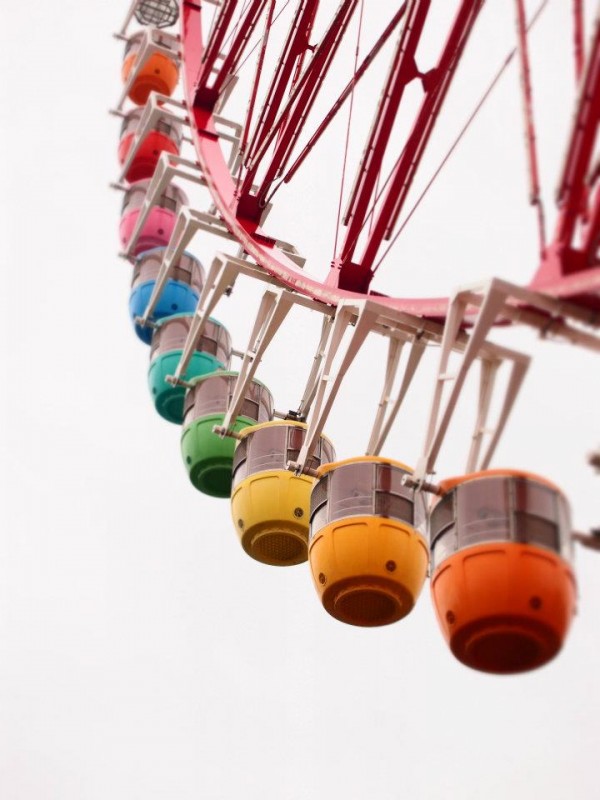 After that, we spent some time around the Leisureland complex where you'd find hundreds of claw machines, arcade games and gashapons. By now (if you've been reading our Japan trip reviews so far), you would've found out that we were a little bit obsessed with all the gaming centres around Tokyo. I mean, they have everything in there! This one even have a fishing game where there were real fishies!!! LOL.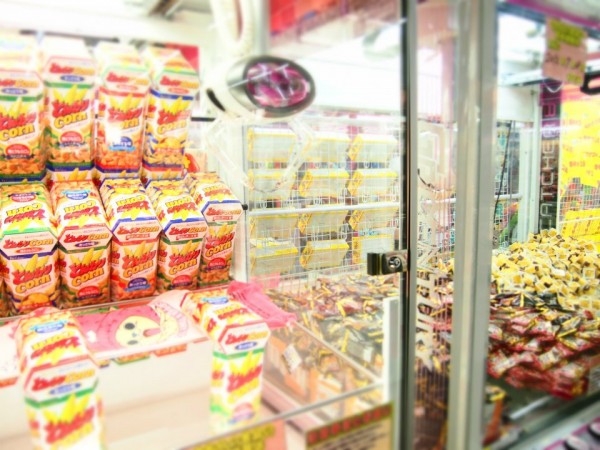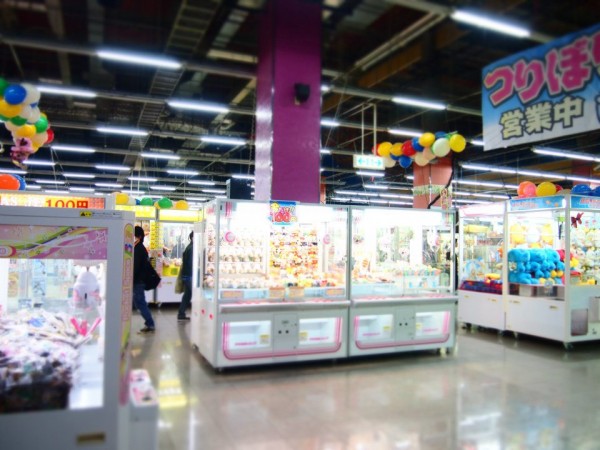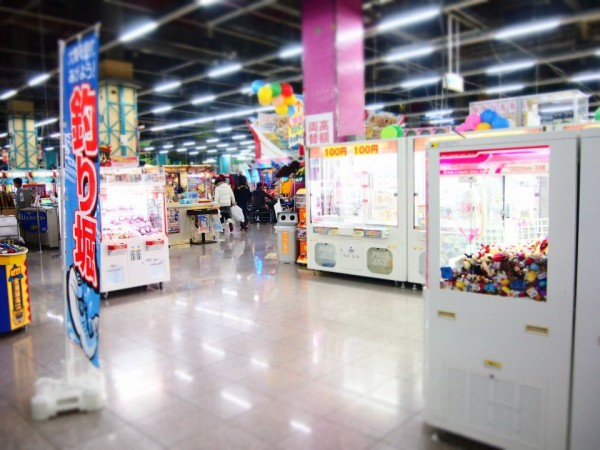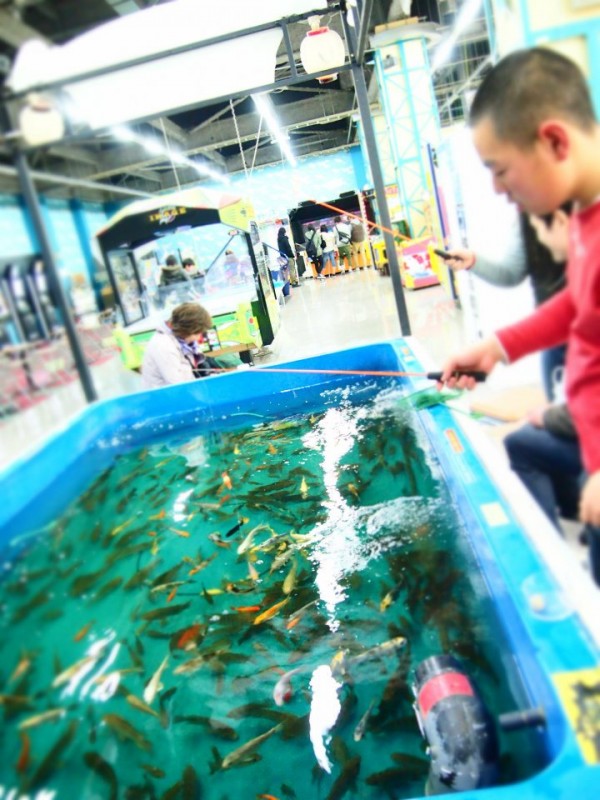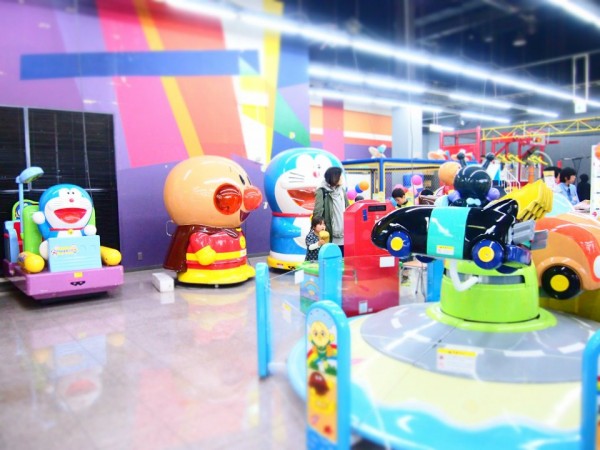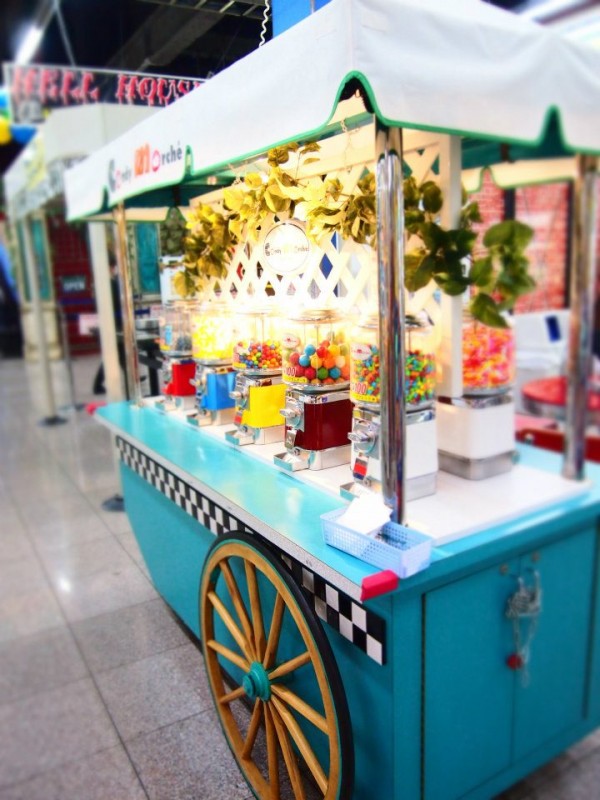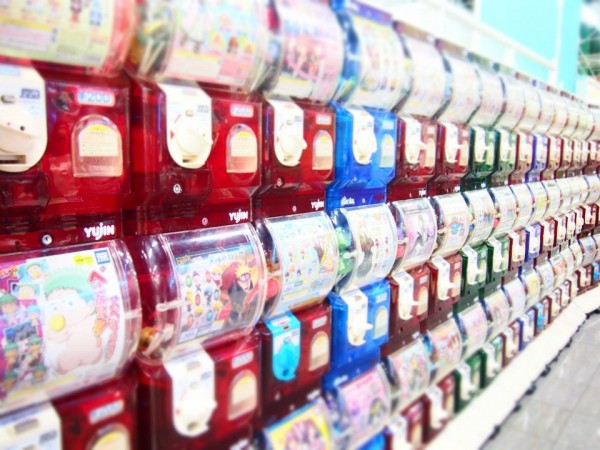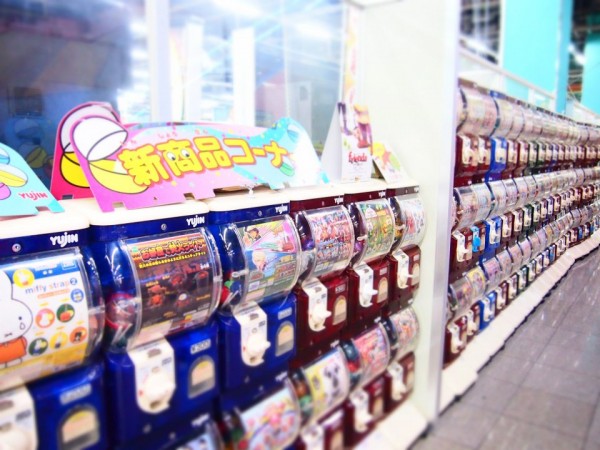 After I finally managed to drag my hubby out of the gaming area, we walked towards Tokyo Big Sight as we found out that there was an anime convention happening somewhere. Well, we either didn't go on the right day or the right time or they just weren't cosplaying for us on the day, but we couldn't really see much action happening. Totes disappointed, but it was good walking around the Odaiba area anyways.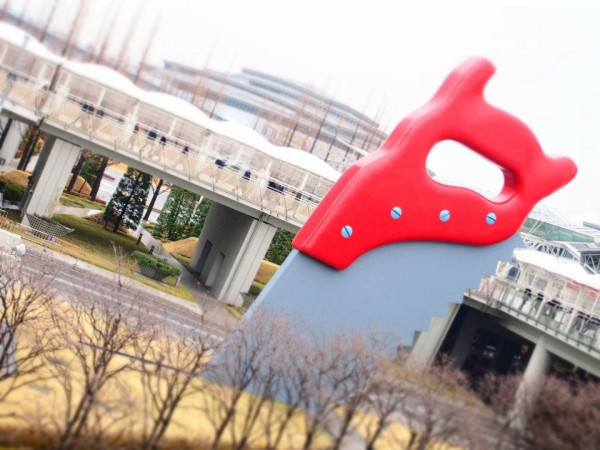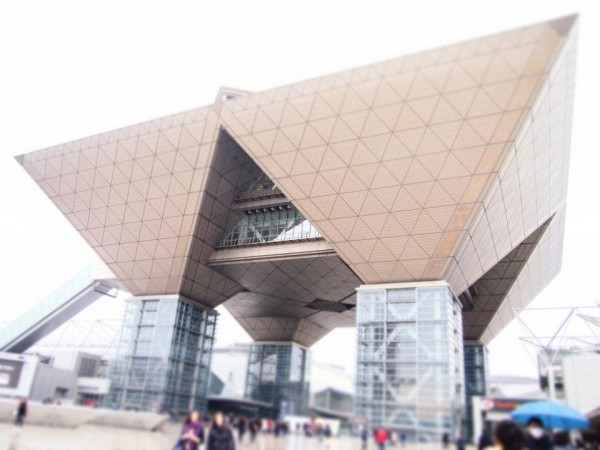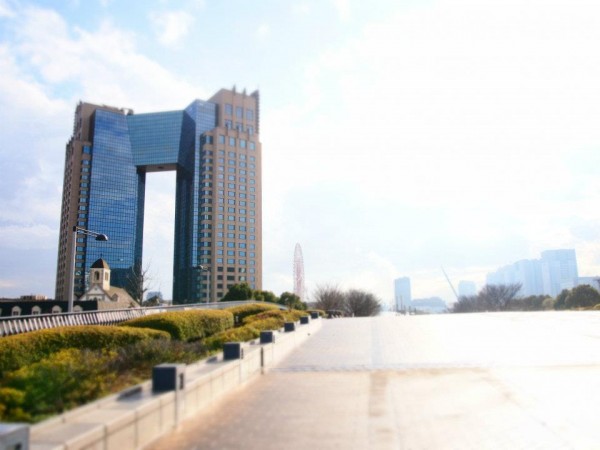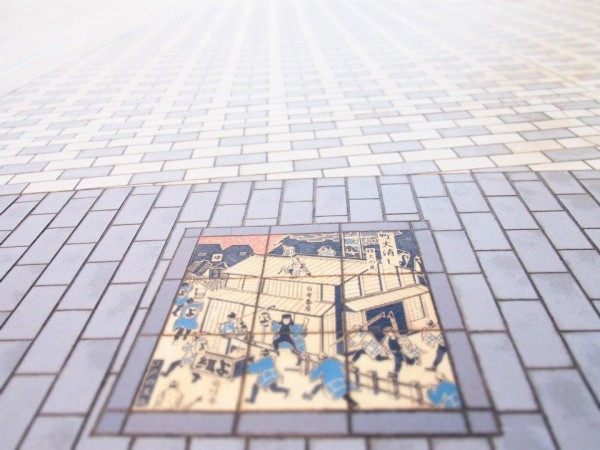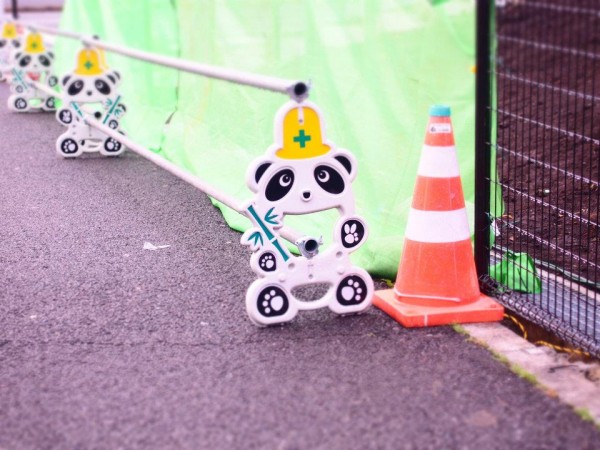 After all the walking, we decided it was time to visit the Takoyaki Museum. Yep, that's right. Well, many of these food theme parks and museums aren't actually theme parks or museums. They are basically glorified food courts specialising in a certain type of food. But yep, it was cool still. The museum is located at The Decks…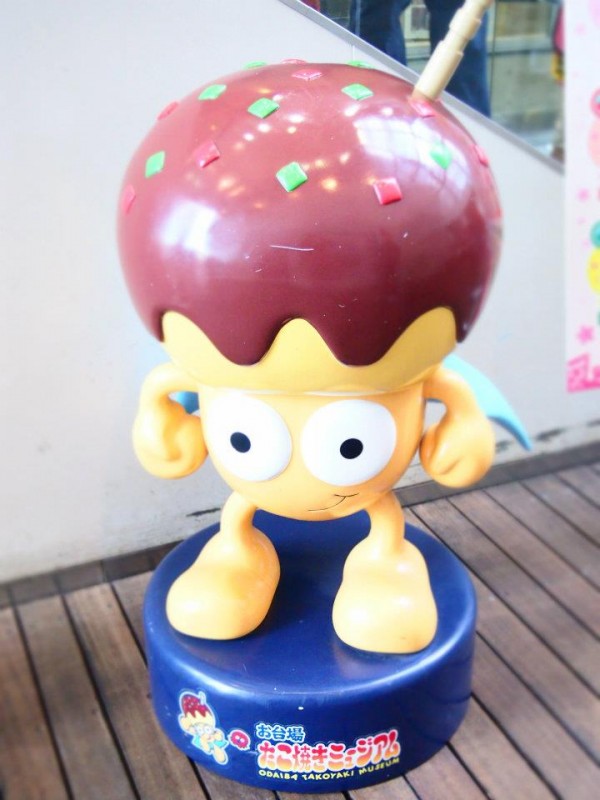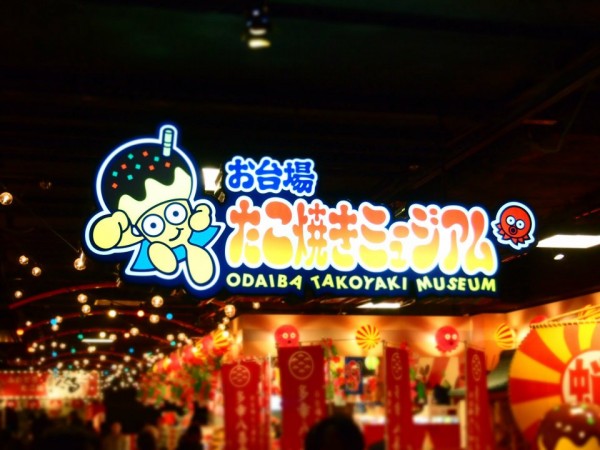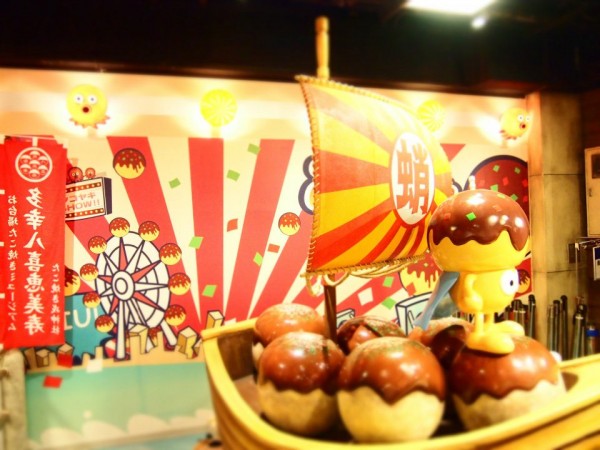 Along the pathways towards the takoyaki area, we were greeted with a replica of olden day Tokyo shops, filled with toys and snacks and sweets that you would remember from your childhood. I was literally holding myself back as I didn't want to spend too much money on sweets. But now thinking back, I should've just bought the whole store. Seriously.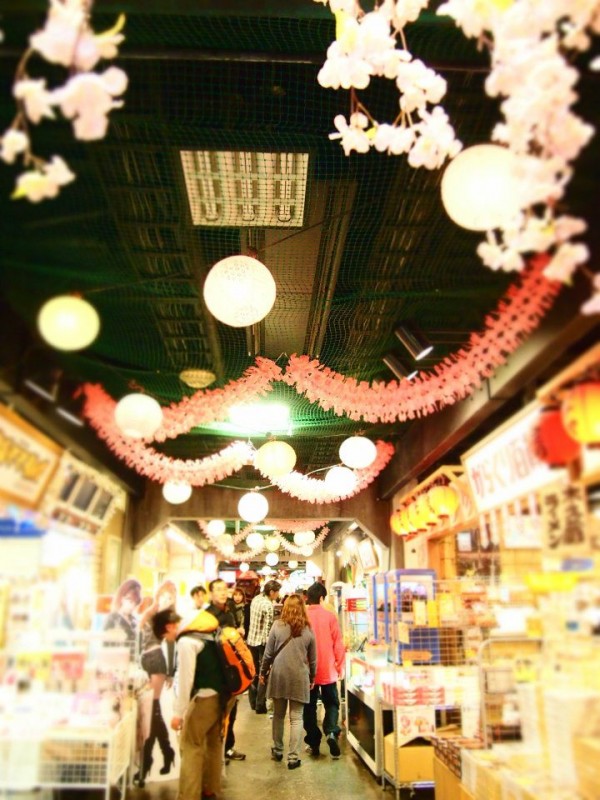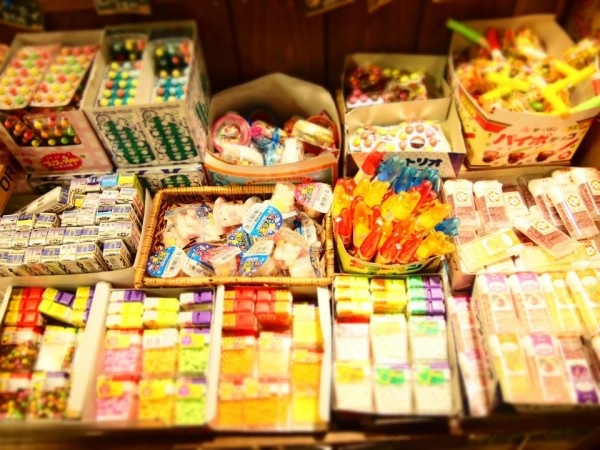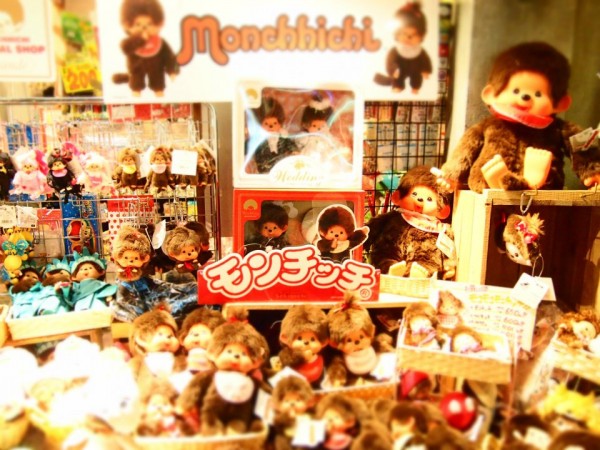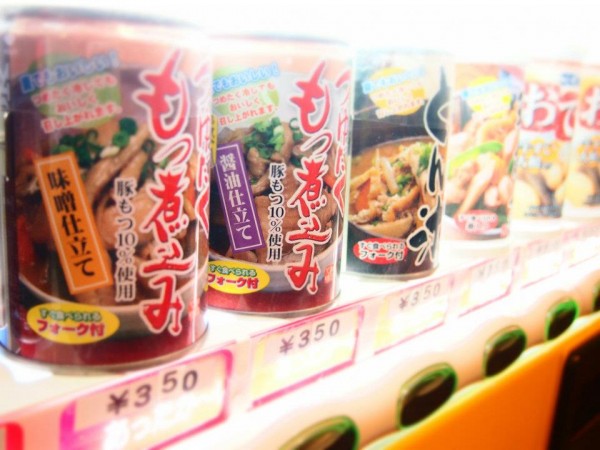 By the time we went out of The Decks area, it was almost sunset. The Rainbow Bridge looked so pretty with the pinkish hues and we could see Tokyo highrise buildings in the background looking oh-so-glorious.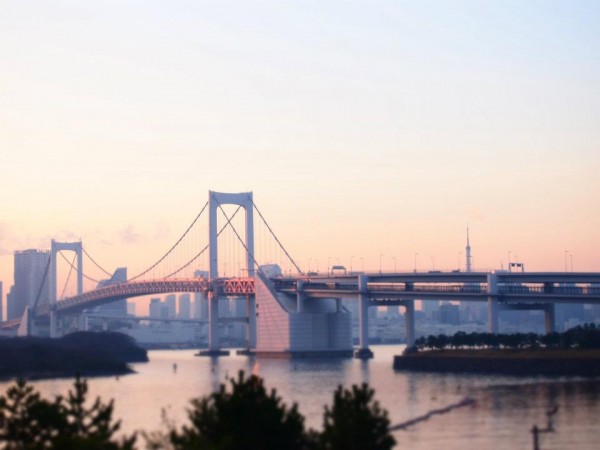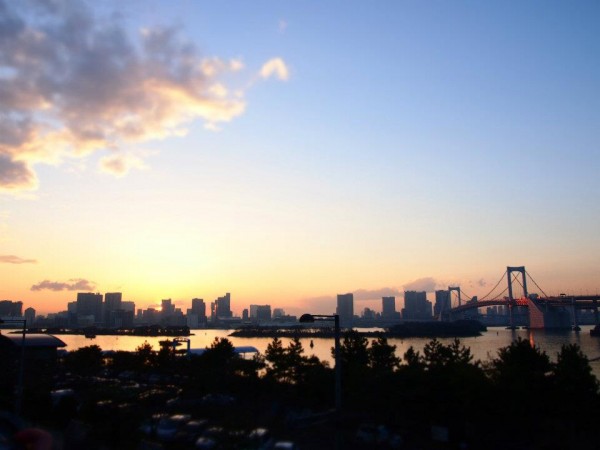 We then walked towards Aqua City, another shopping mall in Odaiba, not too far from The Decks. It was dinner time and we were getting rather peckish. So we went straight up to where all the restaurants were located, but we were greeted with this! A Japanese wedding where the girl wore a dress that looked so delicious, almost cake-like. I was a bit shy in taking photos, so only got a blurry one. As we walked along, we found out that Saturday must've been a popular day for weddings, as we saw another wedding happening at another restaurant (with a beautiful view overlooking Rainbow Bridge).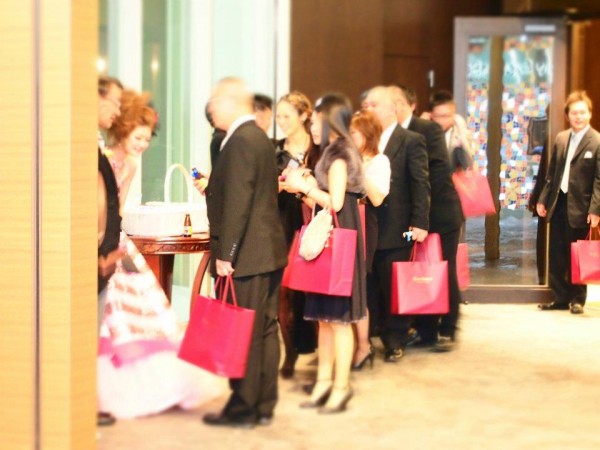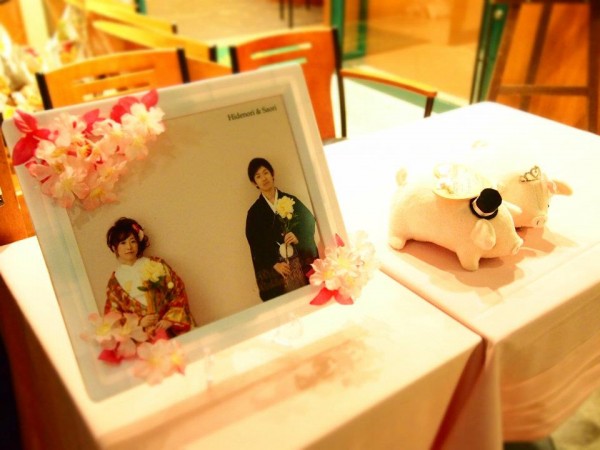 We walked a little bit more before finally deciding on Pomunoki, an omu rice restaurant with chains all over Tokyo. They also had a pretty nice view out the window, so we chose the window seats. I am fascinated with omurice, which is basically just chicken rice covered with omelette. But somehow, they made them look so… appetising!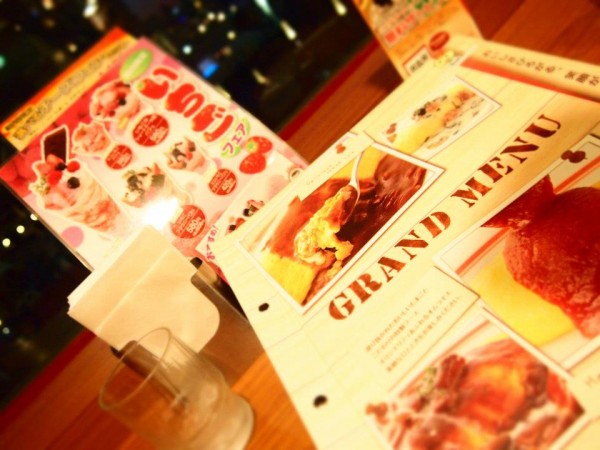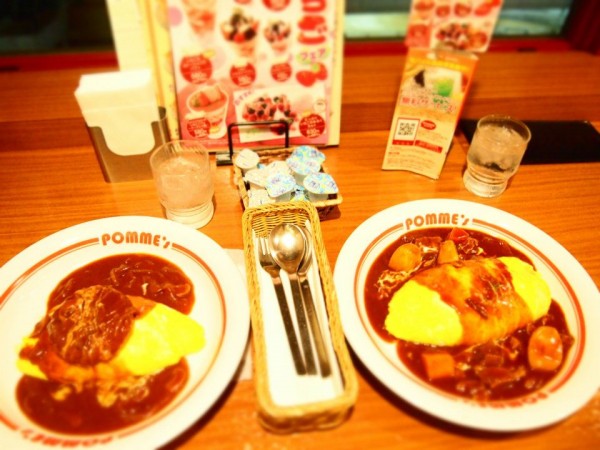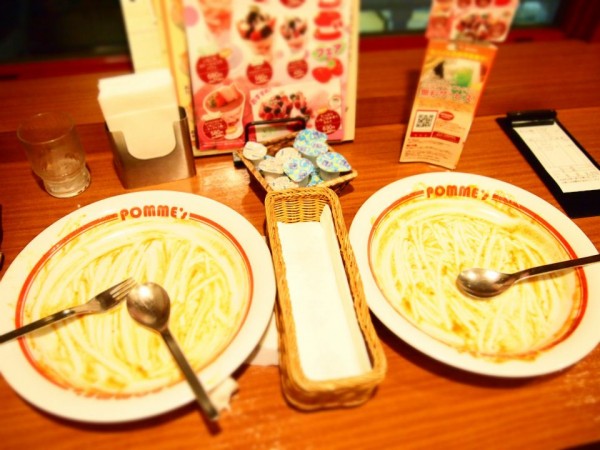 Once dinner was done, we walked around Aquacity and found some rather cute shops, such as this Candy Museum (again, not a real museum, just a shop filled with imported candies and lollies, it seems).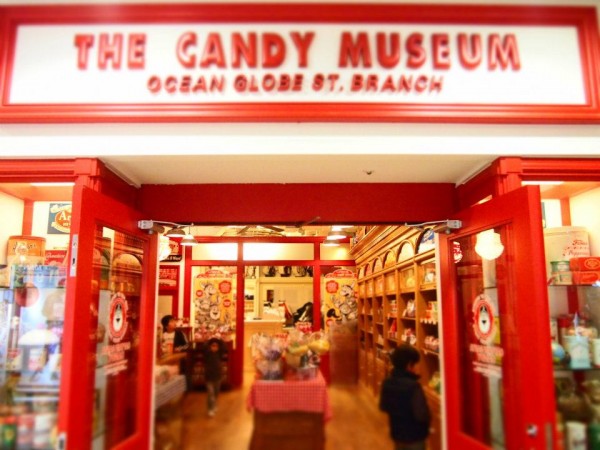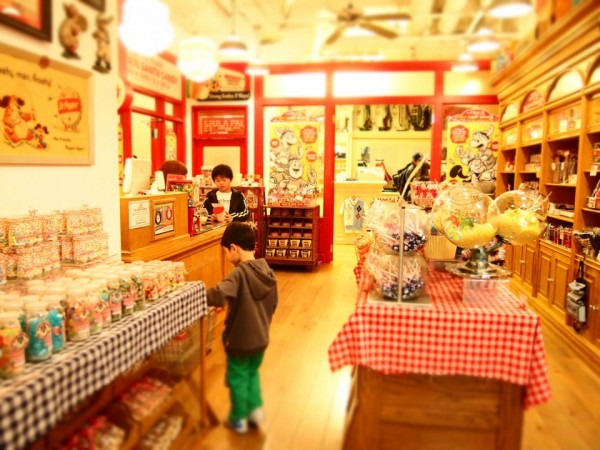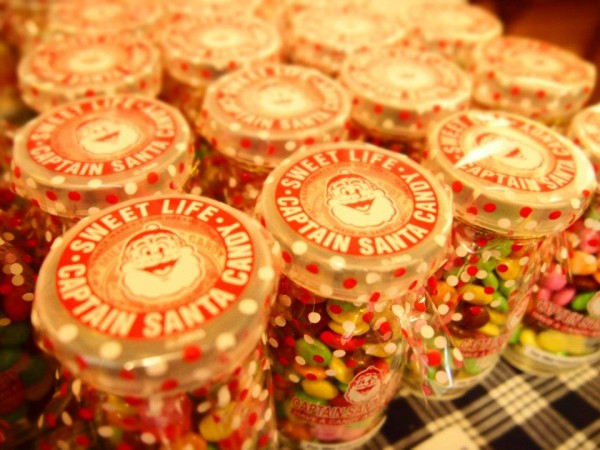 We then took the escalator all the way up to check the view. And I was so glad we did! The view from the top of Aquacity was just ah-may-zing!!! The Rainbow Bridge lit up with the Statue of Liberty look-alike in front of it. But that wasn't it. What made the whole thing even better were the love heart chairs scattered around the area. It had been raining the whole day and it was rather cold, so we didn't stay around or sit for very long. But I love the colourful lit up heart chairs, perfect for couples to sit and enjoy the view…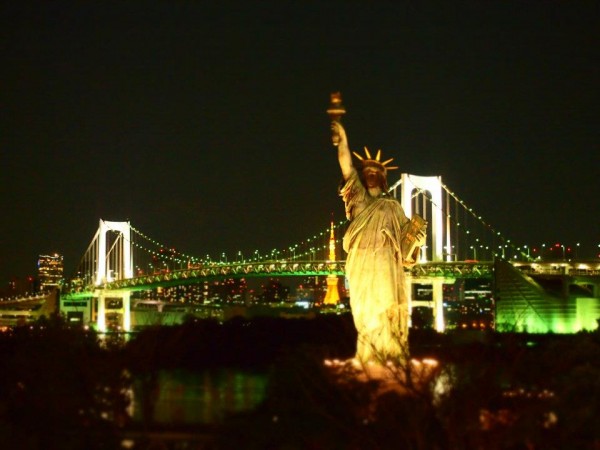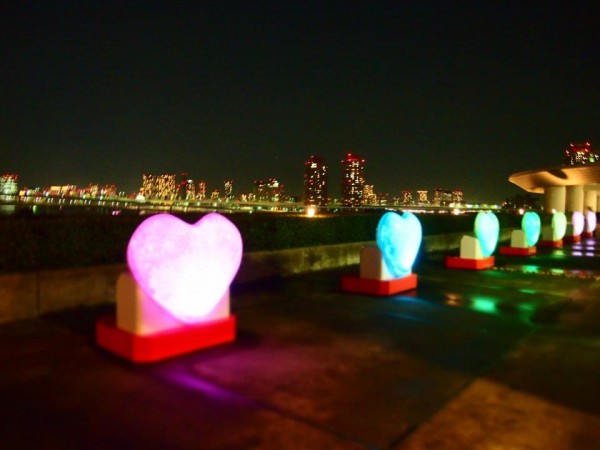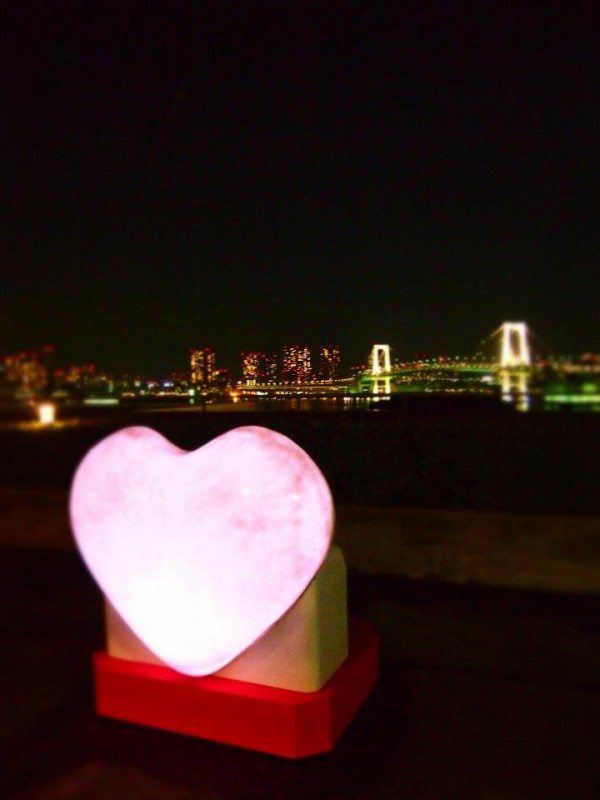 Love was definitely in the air. Honeymoon + Japan = lots of love indeed. So yes, that was Odaiba. I'd recommend at least a half day trip to this beautiful man made island as there are so many things to see (we didn't even cover most of it).
---
Note on the type of travellers we are: The hubby loves to just walk around and immerse himself into the culture, getting lost in the process and tasting local foods. I, on the other hand, love photography and I love people watching. Oh and I'm a keen observer of all things kawaii. We both appreciate the beauty of nature, but are more the type who love big cities and the hustle bustle. Castles and temples won't make us go WOW! as much as Kit Kat in different flavours.
---
The rest of the days of our March 2012 Japan trip:
How would you spend your last day of travelling? Go with a bang or chill and relax? Comment below!